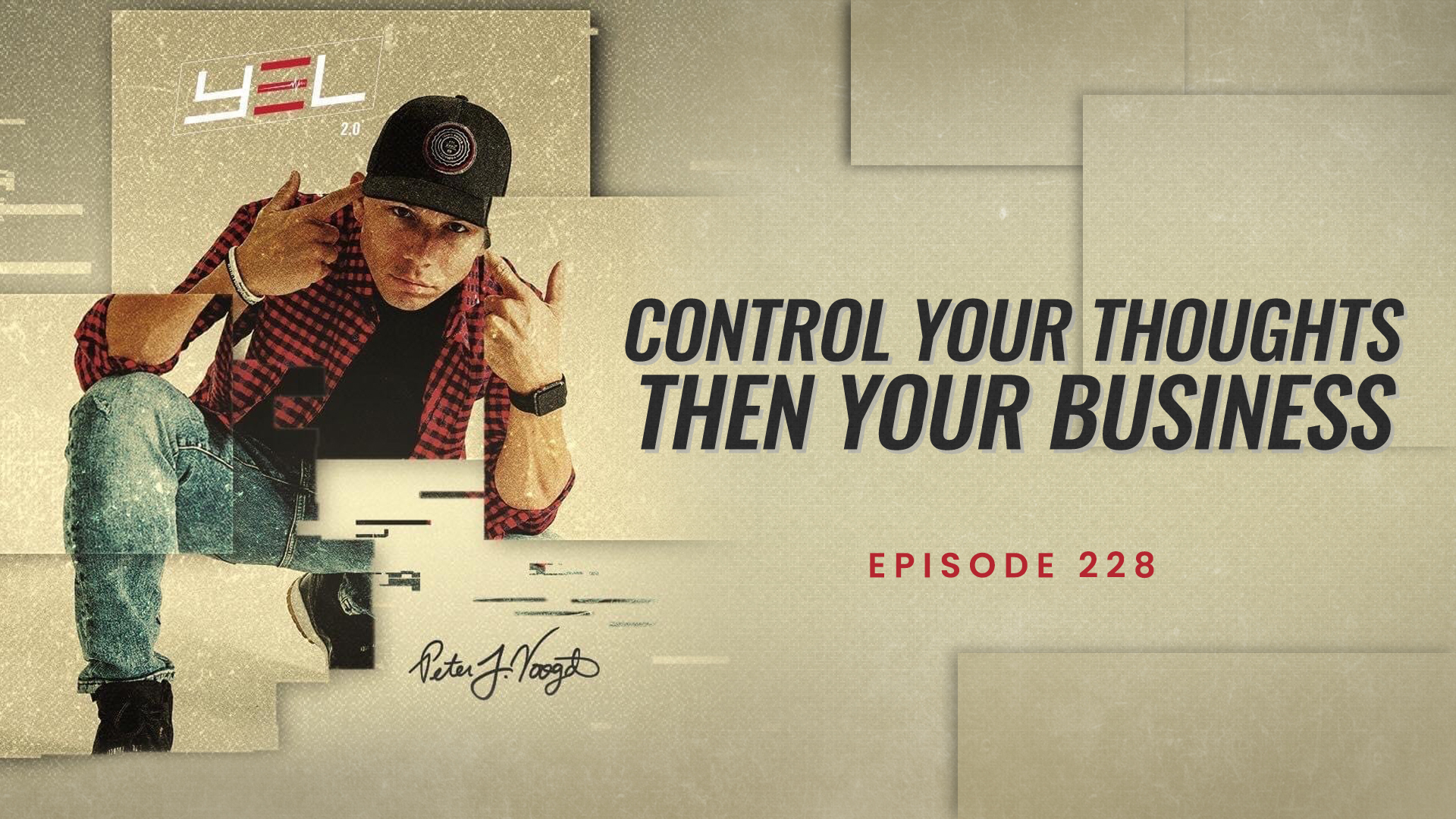 17 Apr

Maximize Profit & Systematize Income

On this episode of Y.E.L. 2.0, your host Peter Voogd, serial entrepreneur, mentor, speaker, best-selling author, husband, and father talks about ways to maximize business profits. He gives out great tips to scale-up your business. According to him the biggest key to business is getting and keeping customers.

Episode Highlights:
You can create maximum profit when there is maximum pessimism.
Peter says who we associate with and who we connect with, is how our philosophy is formed in business.
There is a need to have the right foundation and principles in our head before we can ever make changes.
There's only one focus in business and that should be the consistent focus.
Number one purpose in business is getting and keeping customer.
You have to have a strong referral focus.
Most businesses 90% focus on increasing number of clients.
How are we viewed and positioned in the marketplace, how many testimonials do we have out there.
How fast is your speed of implementation?
To keep things consistent in business do periodic check-ups.
Three Key Points
Know your business; write down all the things that you are doing in your business.
Need to understand that it's about getting and keeping customers.
Referrals can be one of the most important tools to exponentially grow your business; hiring, delegation and right positioning of experts is a big profit maximizer too.
RESOURCES
You can download Peter's exclusive networking blueprint at https://gamechangersmovement.com/networking – This blueprint will give you the exact scripts Peter uses to get ahold of anybody.
SOCIAL MEDIA
Let's Connect on Social Media:
Follow Peter Voogd
GAMECHANGERS ACADEMY
#1 Academy for Serious Entrepreneurs
One of the Premier Networking Communities
Millionaire Guest Speakers/Exclusive Mastermind Calls
Over 700 Testimonials
Featured in Entrepreneur and Forbes Magazine
APPLY FOR THE GAME CHANGERS ACADEMY NOW!