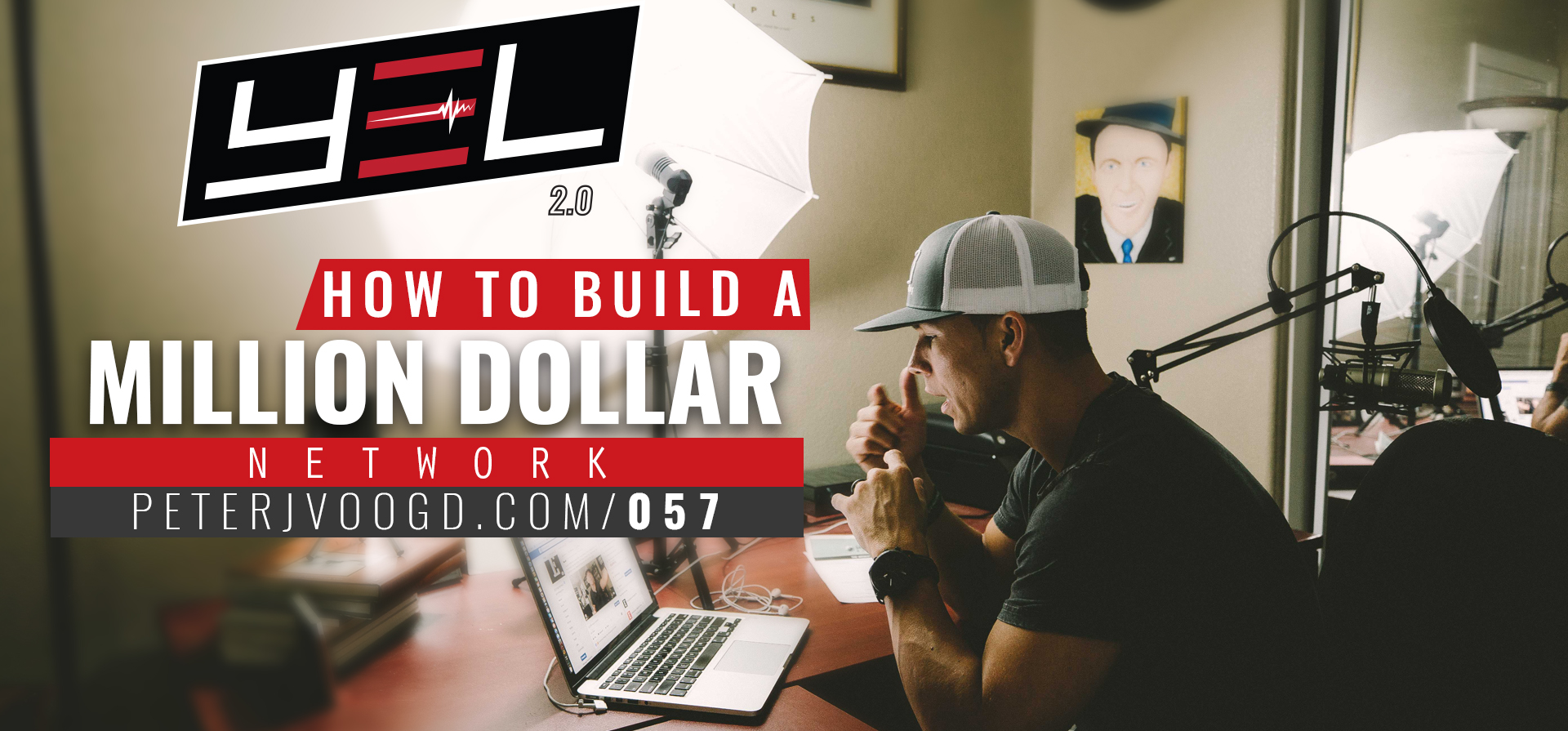 03 Aug

How To Build A Million Dollar Network

SUBSCRIBE ON ITUNES LEAVE A REVIEW

EPISODE SHOW NOTES

Do you know the importance of your circle of influence? Are you taking massive action to level up every single day? In today's episode, I deep dive into answering the some of the most common questions on what takes to build a million dollar network and beyond. We hear all the time, "how do I elevate my circle of influence?", "how do I find the right mentor?", or "I am from a small town and I don't feel my ambition or hunger matches my bank account and my business success". Why? Because you don't have a congruent circle of influence that's taking your life and business to the next level. Trust me, I have been there.

It's extremely important to be strategic with who you follow and ensure you have the right mentors paving the way for you. Surround yourself with people that are challenging you, make you think bigger, hold you to high standards, really hold you accountable vs let you off the hook!

I challenge you to elevate your circle of influence now because there is nothing that's going to make a bigger difference in your life and your success and your fulfillment than who you associate yourself with. Listen in and take note because executing on the tips from this episode can be the biggest turning point of your life!

In this episode, you will learn . . .
How to maximize your circle of influence

How to elevate your network to get to a million dollar level

How to find the right mentor
If you wanna be a millionaire, talk to billionaires you'll get there quicker.
Click To Tweet
Evaluate right now, who you're around.
Click To Tweet
Increase the time you spend with growth friends.
Click To Tweet


WHO DO YOU NEED TO REACH OUT TO RIGHT NOW TO ELEVATE YOUR CIRCLE OF INFLUENCE?