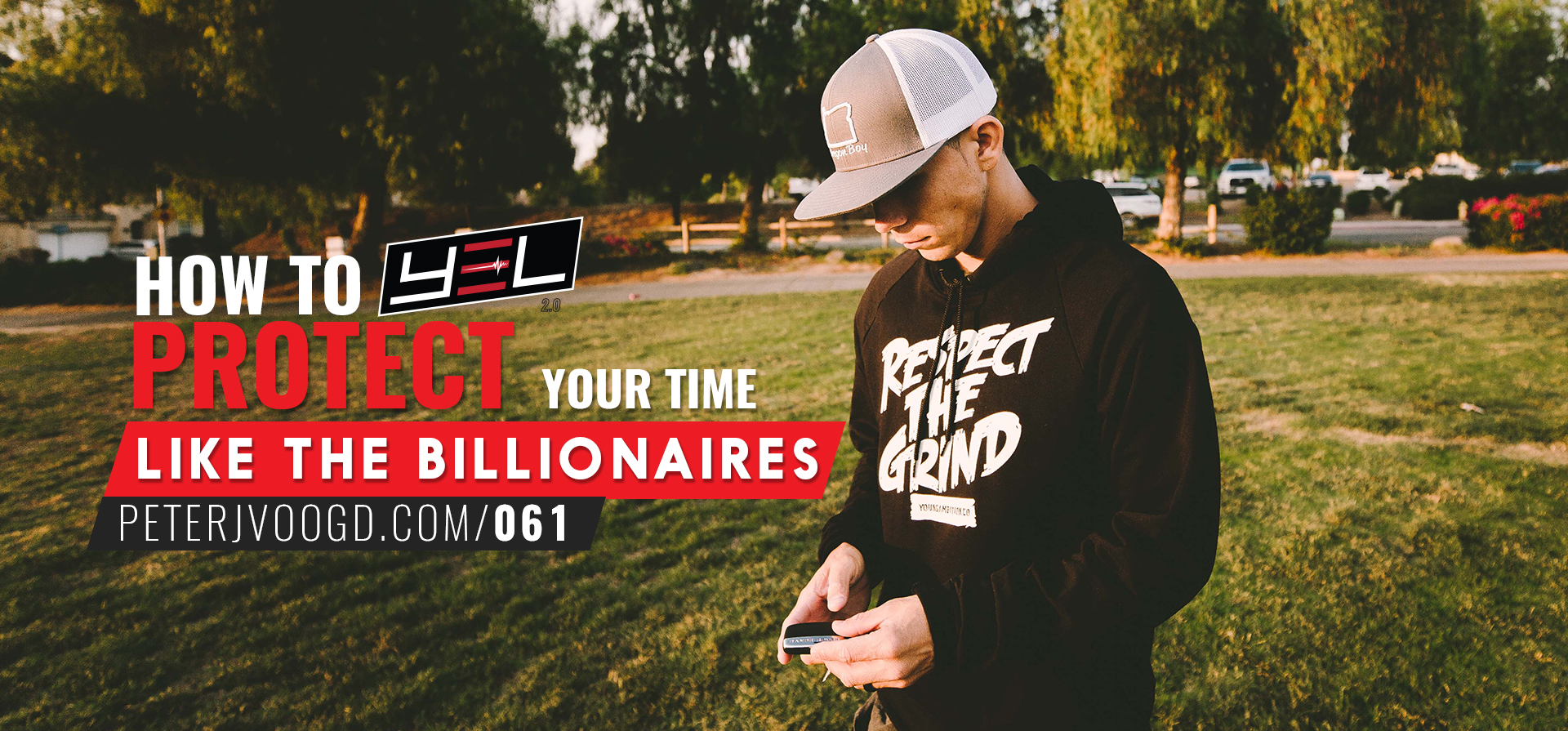 07 Sep

HOW TO PROTECT YOUR TIME LIKE THE BILLIONAIRES

SUBSCRIBE ON ITUNES LEAVE A REVIEW

EPISODE SHOW NOTES

Do you have a criteria with what you take on and what you dismiss? Your ability to accept or ignore incoming projects or opportunities is a massive factor to making a positive impact in your life and the people around you.

The biggest key here is creating standards for every single thing that comes across your inbox. One of the best moves I have ever made as an entrepreneur and human being is understanding my real worth and my real value.

I am always trying to improve my game and be better for you and master my craft from every angle. This will give you the competitive advantage, so you can impact others at the highest level.

It's time to raise your standards, let's do this!

In this episode, you will learn . . .
How to create your standards across your inbox

Criteria on what you take on and what you dismiss

Questions you have to ask yourself when you know you aren't making money

How to create a filter system
Everything that you are going to do is going to be based on what you define as your values
Click To Tweet
Define your values with precise decision and clarity on really knowing yourself
Click To Tweet
Always be working on mastering your craft
Click To Tweet


WHAT ARE THE KEY VALUES THAT YOU ARE GOING TO APPLY IN YOUR BUSINESS FROM THIS EPISODE? SHARE WITH US.