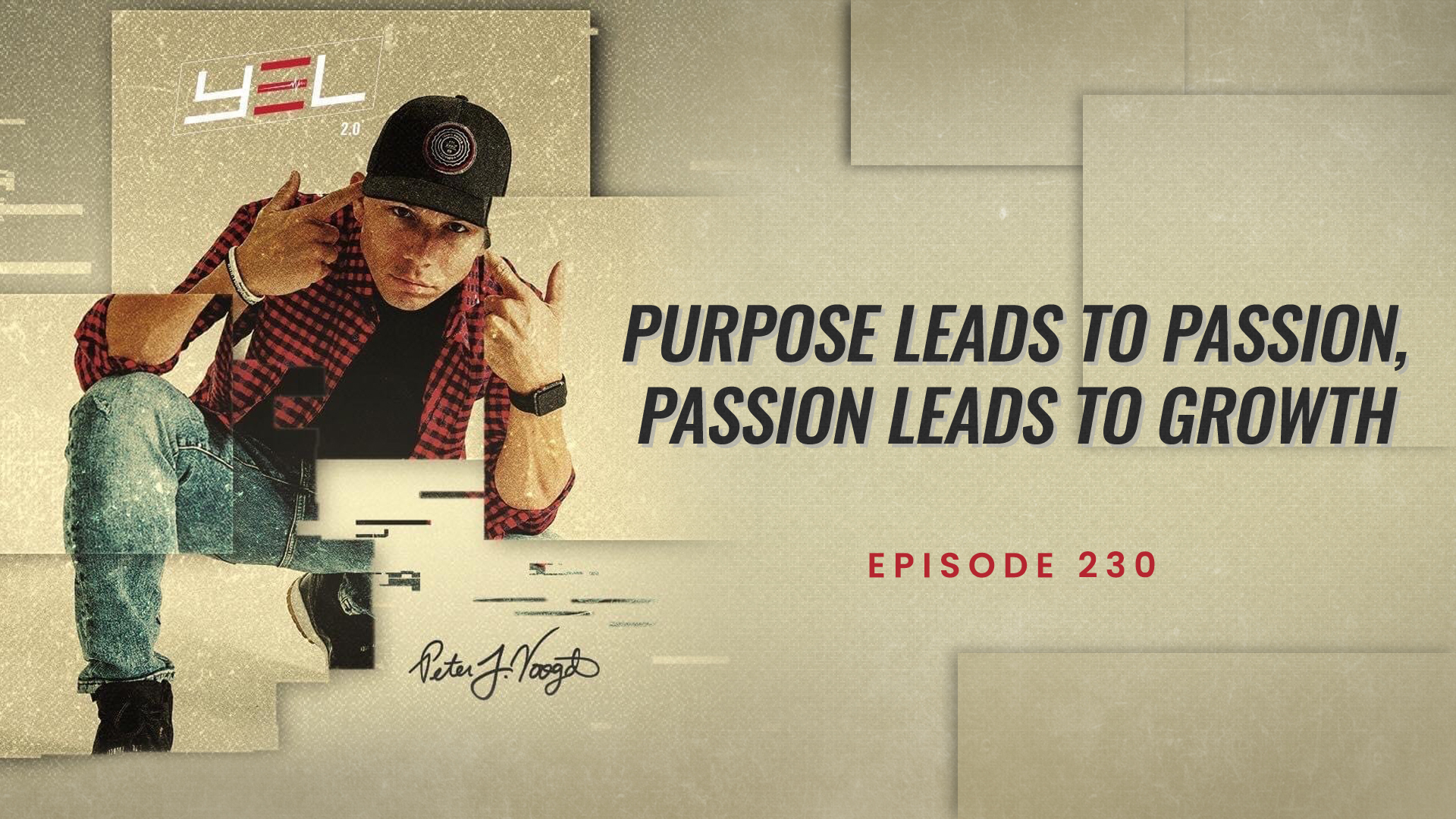 06 May

Tesla Talks: The Power of Purpose + Passion

Tesla Talks: The Power of Purpose + Passion

In this episode of Y.E.L. 2.0, your host Peter Voogd, serial Entrepreneur, Mentor, Speaker, Best-selling Author, Husband, and Father talks about the feeling of fulfilment while lowering massive regrets in life and shifting your perspective. He gives out great tips on how to be content, happy and fulfilled in business and life.

Episode Highlights: 
As per Peter, it's not always about money instead it's about having passion and doing something we love.
Peter talks about the real and massive fulfilment in life.
According to him, we should strive to figure out our strengths, try to resolve people's problems and attain progress/ growth.
Advises Peter to not to get twisted and not let society and social media stuff affect us.
He recommends having something that challenges us; don't do everything for money.
Three Key Points
We need money for freedom, but it's not the end of all; we have to enjoy what we do.
It is more important to protect our mental state of mind; our life needs to be exciting but not super stressful.
It's all about fulfilment, because the ultimate failure is massive success with no fulfilment and happiness
RESOURCES
You can download Peter's exclusive networking blueprint at https://gamechangersmovement.com/networking – This blueprint will give you the exact scripts Peter uses to get ahold of anybody.
SOCIAL MEDIA
Let's Connect on Social Media:
Follow Peter Voogd
GAMECHANGERS ACADEMY
#1 Academy for Serious Entrepreneurs
One of the Premier Networking Communities
Millionaire Guest Speakers/Exclusive Mastermind Calls
Over 700 Testimonials
Featured in Entrepreneur and Forbes Magazine
APPLY FOR THE GAME CHANGERS ACADEMY NOW!