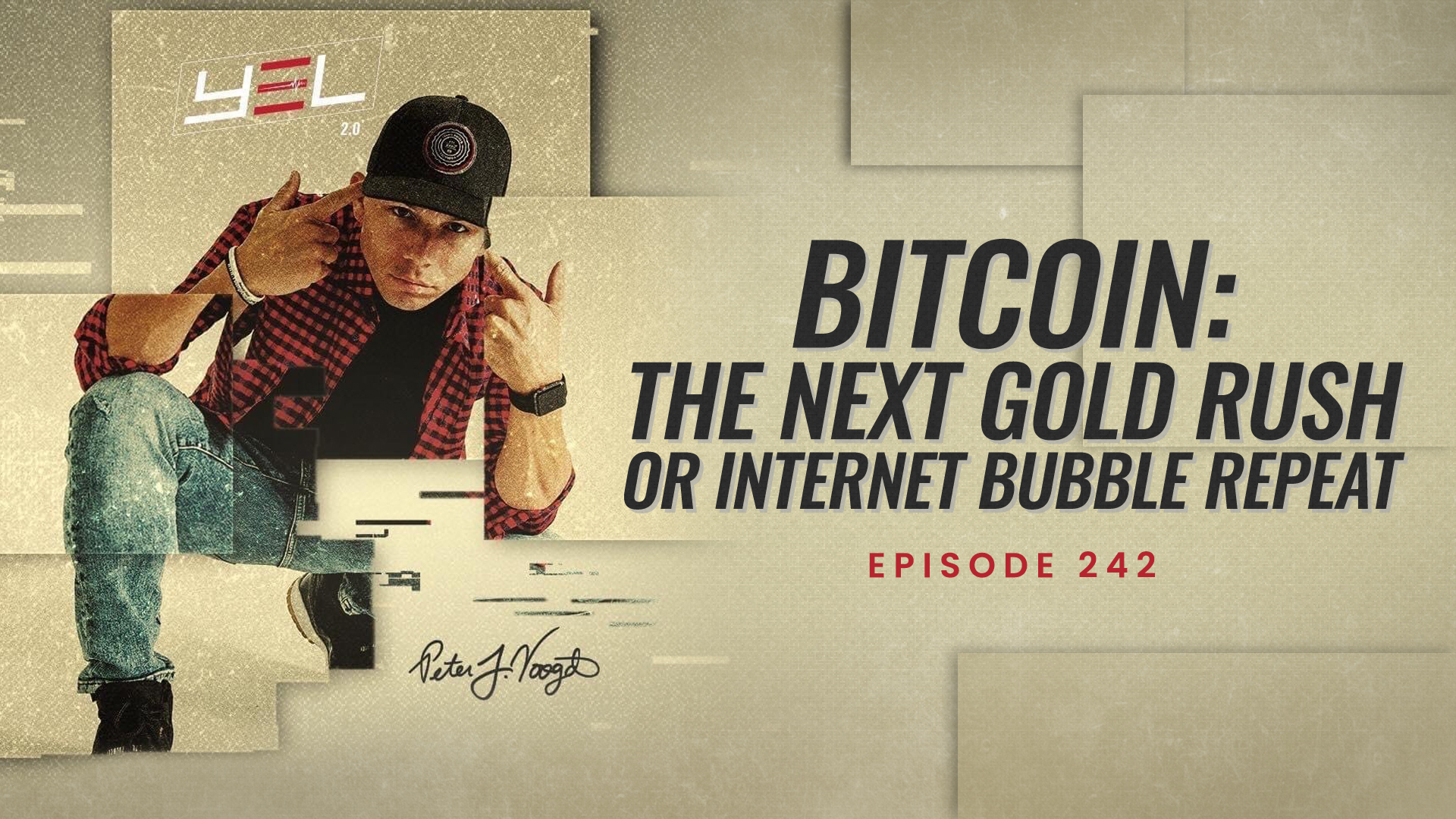 12 Aug

BITCOIN: The Next Gold Rush or Internet Bubble Repeat | Dan Held Gamechangers Interview

In this episode of "Y.E.L. 2.0", your host Peter Voogd, serial Entrepreneur, Mentor, Speaker, Best-selling Author, Husband and Father, interviews guest Dan Held (Director of Growth Marketing at KRAKEN, which is a US based Crypto Currency Exchange and Bank) who explains about various aspects of BITCOIN. He gives some tips on whether one should be investing in it.

Episode Highlights: 
Peter asks Dan, "What do you feel is important to remind people of right now when it comes to Bitcoin and Crypto in general with what's going on with the recent big dip with people being fearful with Bitcoin crash trending and a lot of it."
Peter enquires if there is any educated form of fear around Bitcoin that Dan feels, maybe there's worst case scenarios.
Dan states that a huge portion of the US population owns Bitcoin like 30 to 50% of the population on Bitcoin in some form or some value.
Peter questions, "What's your take on the Community Based Investing where people come together to do certain things and move the market?"
He thinks that people are beginning to realise that our governments and the banking systems are using our money to make themselves more money. He also asks Dan to guide people on what they can do to continue to really make this mass adoption.
Dan suggests considering Bitcoin to be a once in a human lifetime opportunity.
Three Key Points
According to Dan there's a high value to be a confederate in a global anti Bitcoin, so all the governments in the world are trying to ban Bitcoin. Russia and China don't like the US and have a financial incentive to actually go buy Bitcoin.
As per the guest if the government bans Bitcoin, you've just immediately voted yourself out of office, and your constituents in America don't want you to make that decision. Dan considers that very unethical and says that it is an illegal decision to ban something that a majority population really likes.
Dan mentions that Bitcoin inherently has a social function of folks who are ready for that, who are ready for revolution are ready to stand-up and say I'm tired of these other things like 'AMC' and 'Gamestop'.
RESOURCES
You can download Peter's exclusive networking blueprint at https://gamechangersmovement.com/networking – This blueprint will give you the exact scripts Peter uses to get ahold of anybody.
SOCIAL MEDIA
Let's Connect on Social Media:
Follow Peter Voogd
GAMECHANGERS ACADEMY
#1 Academy for Serious Entrepreneurs
One of the Premier Networking Communities
Millionaire Guest Speakers/Exclusive Mastermind Calls
Over 700 Testimonials
Featured in Entrepreneur and Forbes Magazine
APPLY FOR THE GAME CHANGERS ACADEMY NOW!