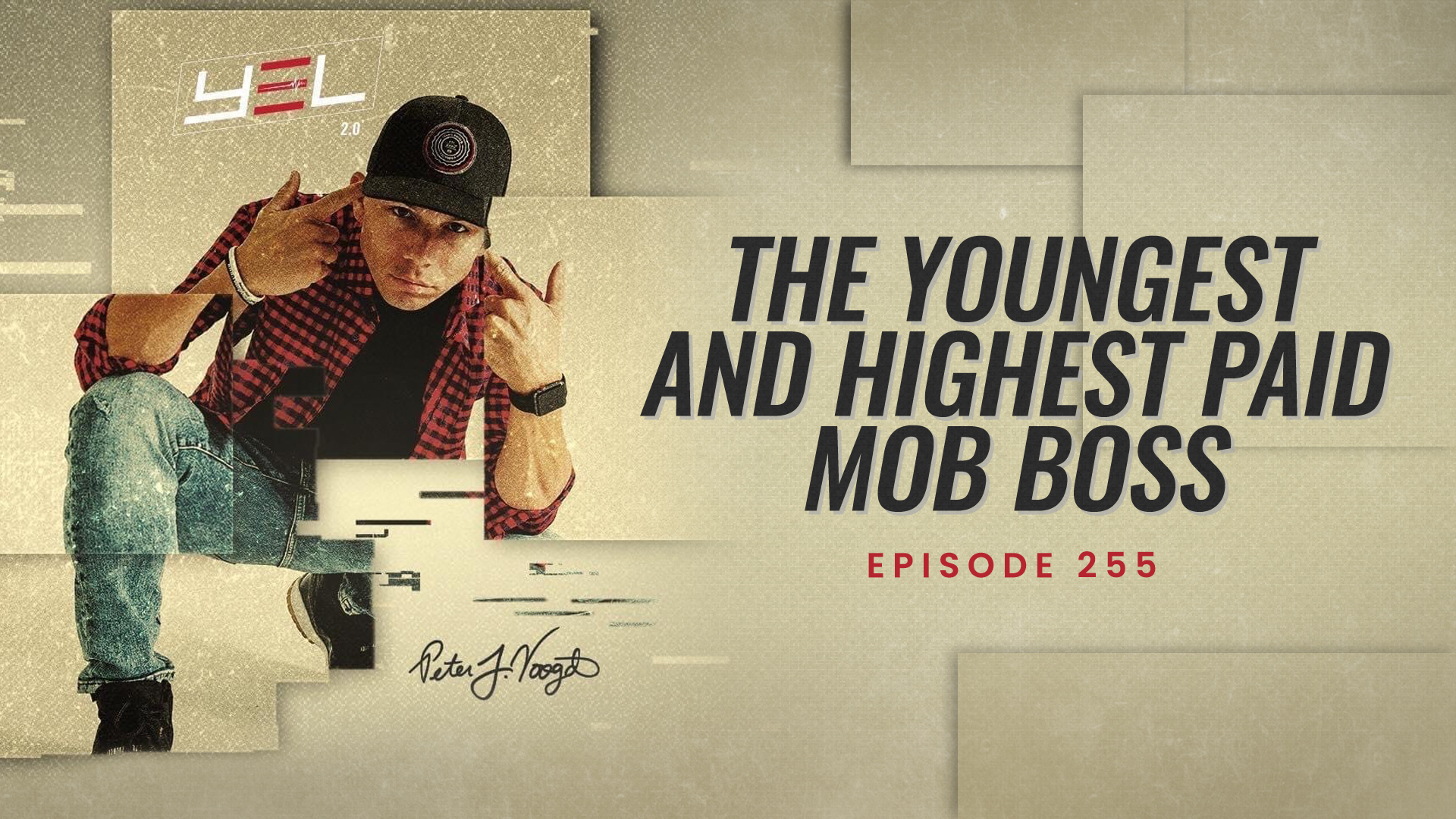 24 Jan

The Youngest and Highest Paid MOB boss | Michael Franzese shares Truth about Business and Life

In this episode of "Y.E.L. 2.0", host Peter Voogd, Founder of the prestigious 'Game Changers Academy' talks with guest Mr. Michael Franzese, one of the only high ranking officials of a major crime family to walk away publicly from the mob and survive. Peter dives deep into Michael's life, who he was, and how he is an inspiration to a lot of young entrepreneurs, young CEOs, businessmen and women.

Episode Highlights: 
At one point, Michael was making 6 to 8 million per week, which a lot of people can't get over that, reveals Peter. In 1986, Forbes magazine ranked him as number 18, on the list of the 50 most wealthy and powerful mob bosses.
Michael says he was very driven when he was 22 or 23 years old. Not so much to have the greatest of everything but just to be able to survive and have money and do what he wants.
Michael reveals that his dad was a very high profile figure and he was convicted of a crime that he never did. He was allegedly masterminded a series of nationwide bank robberies, and it was a frame up.
What was it that drove you to become one of the most powerful people in that life at that time? Asks Peter.
Peter asks what was it that made someone gain Michael's respect back when he was 35 or 36?
If you ever had a challenge of confrontation with John, you had to know that he would never settle for anyone thinking that he lost an argument.
Michael states that even though his father was a famous personality, and had a lot of respect, it didn't matter. Michael was at the same level as any other guy.
There were times when Michael would give in a little bit, but not to a point where he had to compromise his position.
Peter enquires, is there any tactics that Michael can give on how to be successful at a young age?
Kevin Eastman says one of the best things he ever learned that he teaches athletes is big eyes, big ears, and small mouth.
Michael gives some of his insights, and tactics in terms of negotiation. He says we are negotiating every day in our life about something.
I gained a lot of experience in these negotiations and I never lost my pool, says Michael.
Michael says a lot of things that they did were as a result of their political connections as far as law enforcement. He had political connections to get them otherwise he couldn't get licensed.
We were bringing in at one point time $6 to $8 million a week in tax money and it just grew. We ran an operation for over seven year.
Michael tells that he was the youngest guy at one point in time and now he's the oldest guy but we shouldn't be worried about that.
A lot of young people today are soft; they don't know what it is to come up the hard way. They don't know what it is to really work hard and value.
Michael feels so blessed right now that to change anything that went I would say I'm snubbing my nose at the blessings that I have because I'm comfortable in my life.
Peter questions, is there any strategies or tools you've used to help people acquire emotional intelligence to not be triggered by one newscast or by one statement?
One of the most attractive qualities that I find in people is humility, especially with people who have power, money, and control and they are being humble.
Networking really changed my life as well being from a small town, says Peter.
Peter asks Michael, did you never have fear because of how you were brought up.
There was an article that came out in the newspaper that said that I was becoming powerful enough to bring away from the Colombo family and start my own family.
In any organization, when you have a number of people working under you, you got to know how to manage them properly.
Peter asks Michael about his favorite and most accurate movie?
I think a lot of people are going to be watching Gaudi or Casino or Villas after this, says Peter.
Peter mentions that there were some interviews where it was straight mob stuff, but in his head he thinks why he didn't ask questions that could actually inspire the audience.
By writing the book Michael just wants to make people aware of what's going on, so that they understand and they make up their minds in the voting booths the right way.
Peter thinks that right now, in the current landscape, the world needs more people like Michael.
3 Key Points:
Michael says if you're not a risk taker in life, you're not going anywhere. But you should be taking calculated risks. When you figure things out, and you know you're going to take a calculated risk, the chance of your success is good.
One thing that Michael is really focusing on helping young entrepreneurs with is the auto negotiation. He learned the ability to negotiate early on, and it's something that he shares quite a bit with people. When you keep your mouth shut, and you listen until the appropriate time, then talk, it's a powerful tool.
I believe that young people today, especially the young men, they should all serve in the military. So many of them have become so soft, and softness is not good for society. Maybe the military will toughen them up, show them what it means to be disciplined to respect authority to accept authority. You can't accept authority in life; you're not going to have a good life.
RESOURCES
You can download Peter's exclusive networking blueprint at https://gamechangersmovement.com/networking – This blueprint will give you the exact scripts Peter uses to get ahold of anybody.
SOCIAL MEDIA
Let's Connect on Social Media:
Follow Peter Voogd
GAMECHANGERS ACADEMY
#1 Academy for Serious Entrepreneurs
One of the Premier Networking Communities
Millionaire Guest Speakers/Exclusive Mastermind Calls
Over 700 Testimonials
Featured in Entrepreneur and Forbes Magazine
APPLY FOR THE GAME CHANGERS ACADEMY NOW!