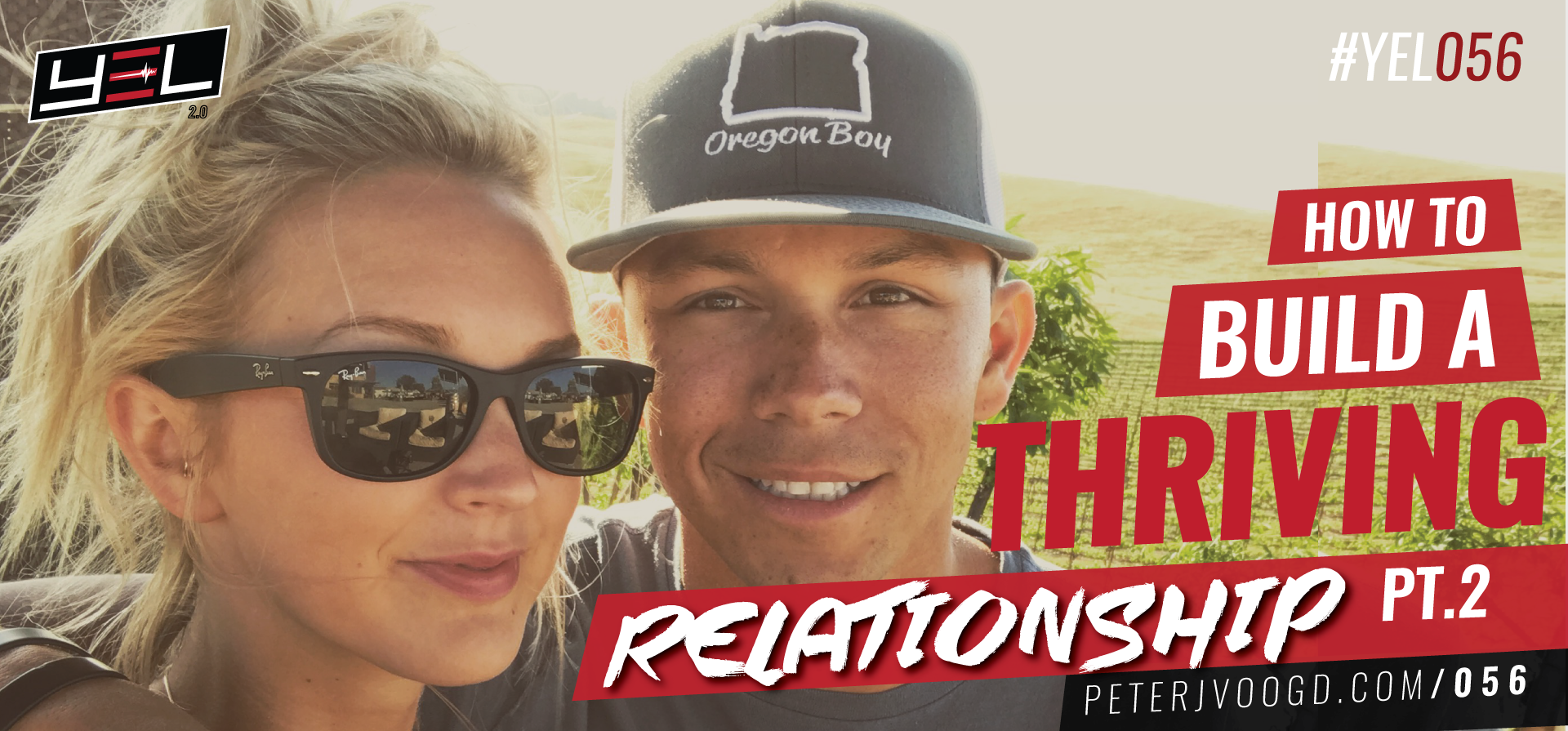 20 Jul

How to Build a Thriving Relationship – Part 2

SUBSCRIBE ON ITUNES LEAVE A REVIEW

EPISODE SHOW NOTES

This episode is part 2 of the 8 key components in creating a thriving relationship. If you have not yet listened to part 1, go back before you listen to this. Don't get so addicted and caught up with information that you forget to execute and actually take action on what you have already learned. Remember, it's not only about learning, but actually getting results and creating a thriving & dynamic future.

Once again I am with my awesome wife Kayla and it's nice to have her here as we've been wanting to do this for a year. The most important decision you'll ever make more than your business partner or more than any business decision is who you choose to spend the rest of your life with.

So we are going to discuss the last 4 things that are important to building our relationship. Once again these tips are not what we have read in a book, these are the things we have gone through personally for a couple of years. Listen in!

In this episode, you will learn . . .
The last 4 things in building a thriving relationship

How to create experiences together

How to inspire your significant other to live a healthy lifestyle
No experience is a huge key to being stagnant
Click To Tweet
Always have something planned for the future
Click To Tweet
Make it together
Click To Tweet


WHAT'S YOUR BIGGEST LESSON TO BUILDING A THRIVING RELATIONSHIP?