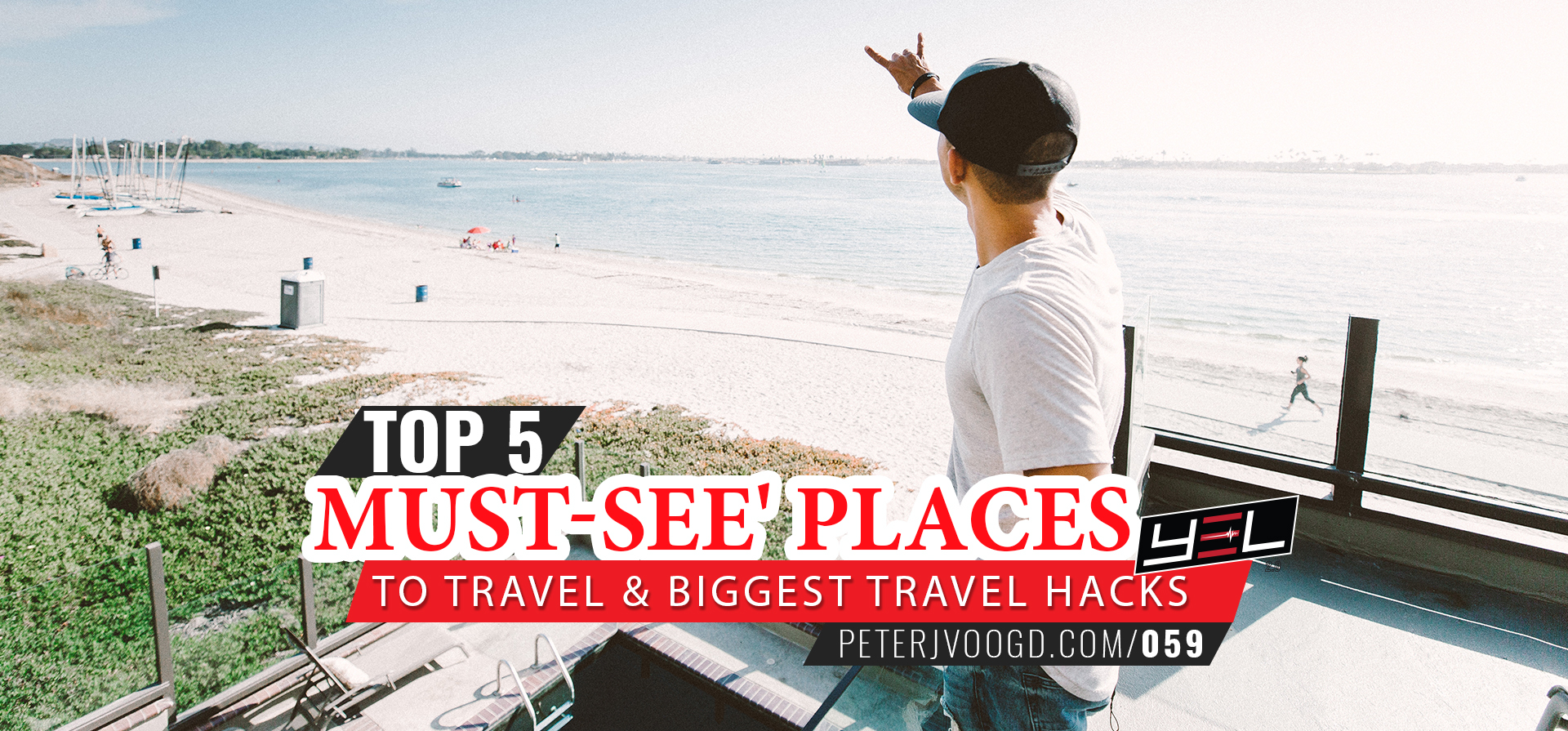 25 Aug

TOP 5 'MUST-SEE' PLACES TO TRAVEL & BIGGEST TRAVEL HACKS

SUBSCRIBE ON ITUNES LEAVE A REVIEW

EPISODE SHOW NOTES

Dream vacations. There's something about it. So why travel? Not only does it open your mind to new possibilities but it also is an opportunity to see new cultures and brings you a fresh perspective to your life and business.

I'm excited about today's episode because as I share my 5 favorite places I've traveled to as well as important resources and tips to travel more effectively.

Remember, It's not always about you, it's about those you impact. When you travel and you expand your horizons, it's better for those you love and care about. Let me show you why!

In this episode, you will learn . . .
Why travel and the benefits of it.
Importance of travel and expanding the horizon.
Difference between traveling to escape reality & traveling because it's your lifestyle.
Resources:
FoundersCard.com Use Code: FCPETER528
HotelsTonight.com (App Only) Use Code: PVOOGD
It's not always about you, it's about those you impact
Click To Tweet
Travel makes you want to travel more and gives you fuel to really create a hunger for a better life
Click To Tweet
At your vacation, plan your next vacation while it's fresh in your mind
Click To Tweet


LET US KNOW WHAT YOUR FAVORITE PLACE TO TRAVEL IS BELOW!