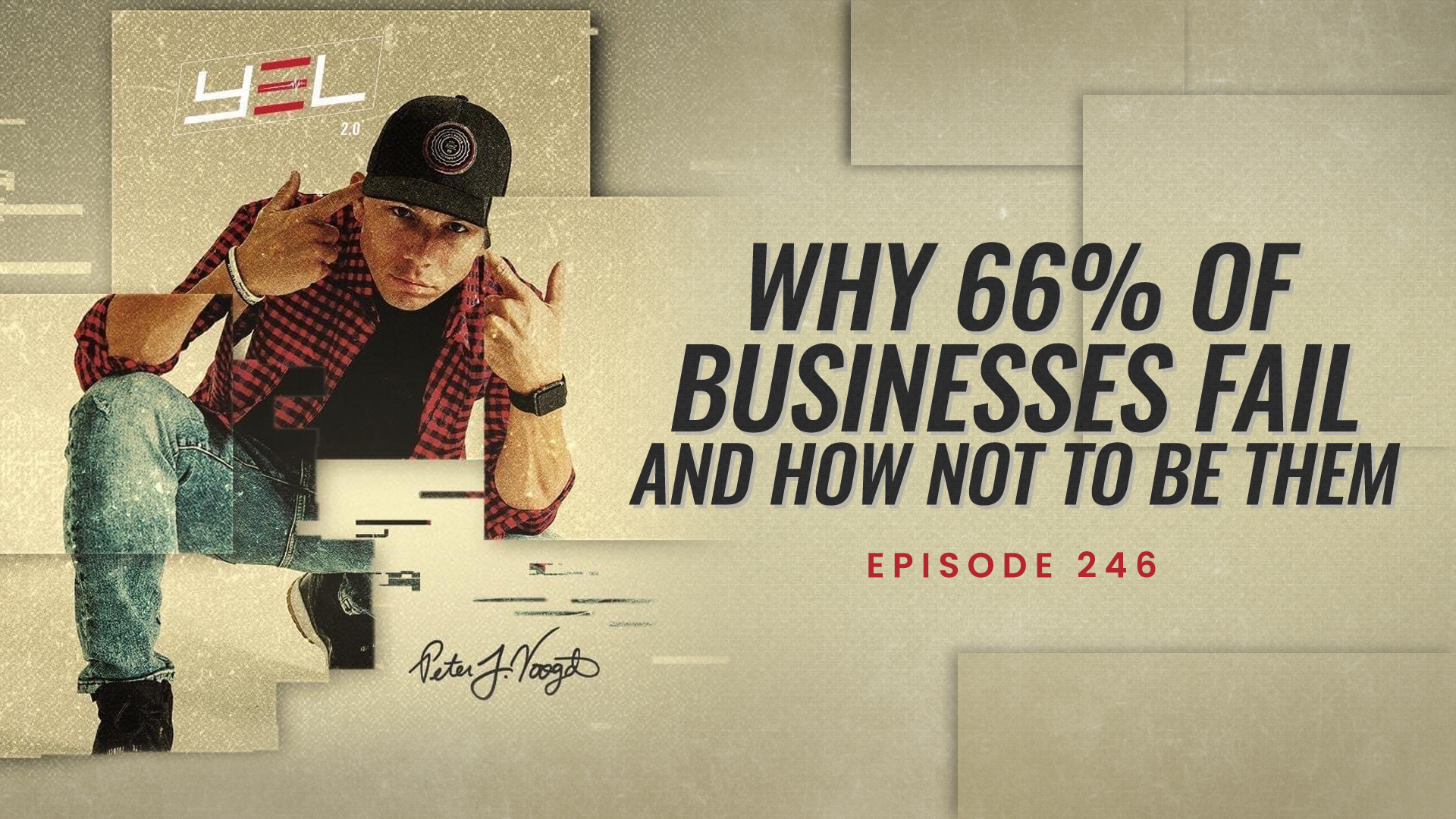 10 Sep

Why 66% Of Businesses Fail And How Not To Be Them | Rudy Mawer Gamechangers Interview
In this episode of "Y.E.L. 2.0", your host Peter Voogd, serial Entrepreneur, Mentor, Speaker, Best-selling Author, Husband talks to Rudy about social media / online marketing and selling, how to drive traffic to a new website and also gives some tips on how to figure marketing angle out for the products. They discuss the strategic ways to how to just keep going in business and succeed.

Episode Highlights: 

Peter Voogd asks, "When did you realise that you had understood marketing, there's some entrepreneurs who have been around for 10 to 15 years and they still don't understand marketing."
He further questions the guest – Rudy that about his first go-to method to drive traffic to a new website, so that they get enough pixel data to have decent sized audiences when they run ads.
The guest says that they do a lot of free live video content as they have a free Facebook group. They did a lot of free stuff earlier but they don't do too many opting guides and free courses anymore.
As per Rudy the common mistake most of us make is we like to talk a lot about our products and business.
Rudy answers to Shawn's question, "I'm an online educational mentorship company, currently 700 members, and we offer a lucrative affiliate programme; what is the best way to 10-X our Company?"
Rudy reveals that he is managing different teams & divisions and giving strategic direction to those people. He has his team including systems, processes, operations, project and marketing managers, working towards his vision.
Peter thinks that the key aspect is that if you do go down the rabbit hole and you fail and you waste 30 grand, you're not sitting there sulking for a week, you're just going to get back to it, keep hustling.
Rudy finally states that, "If you get really good at strategy operations teams then data business will become much easier, much faster and you'll have quicker success."
Three Key Points
The guest – Rudy advises to try and go broader and then refine it over time in terms of driving traffic to a new website, so that you build-up enough pixel data.
He suggests that if you try to do more paid stuff, you will get a better quality lead, buyer and follow-on. If you want to do free stuff you reverse engineer it.
Rudy recommends hiring a mentor that can help figure out what to focus on each day or hire someone in your team who can help figure that out and if you can, you have to start doing, like, 80/20 list basically every day or every week or every month.
RESOURCES
You can download Peter's exclusive networking blueprint at https://gamechangersmovement.com/networking – This blueprint will give you the exact scripts Peter uses to get ahold of anybody.
SOCIAL MEDIA
Let's Connect on Social Media:
Follow Peter Voogd
GAMECHANGERS ACADEMY
#1 Academy for Serious Entrepreneurs
One of the Premier Networking Communities
Millionaire Guest Speakers/Exclusive Mastermind Calls
Over 700 Testimonials
Featured in Entrepreneur and Forbes Magazine
APPLY FOR THE GAME CHANGERS ACADEMY NOW!