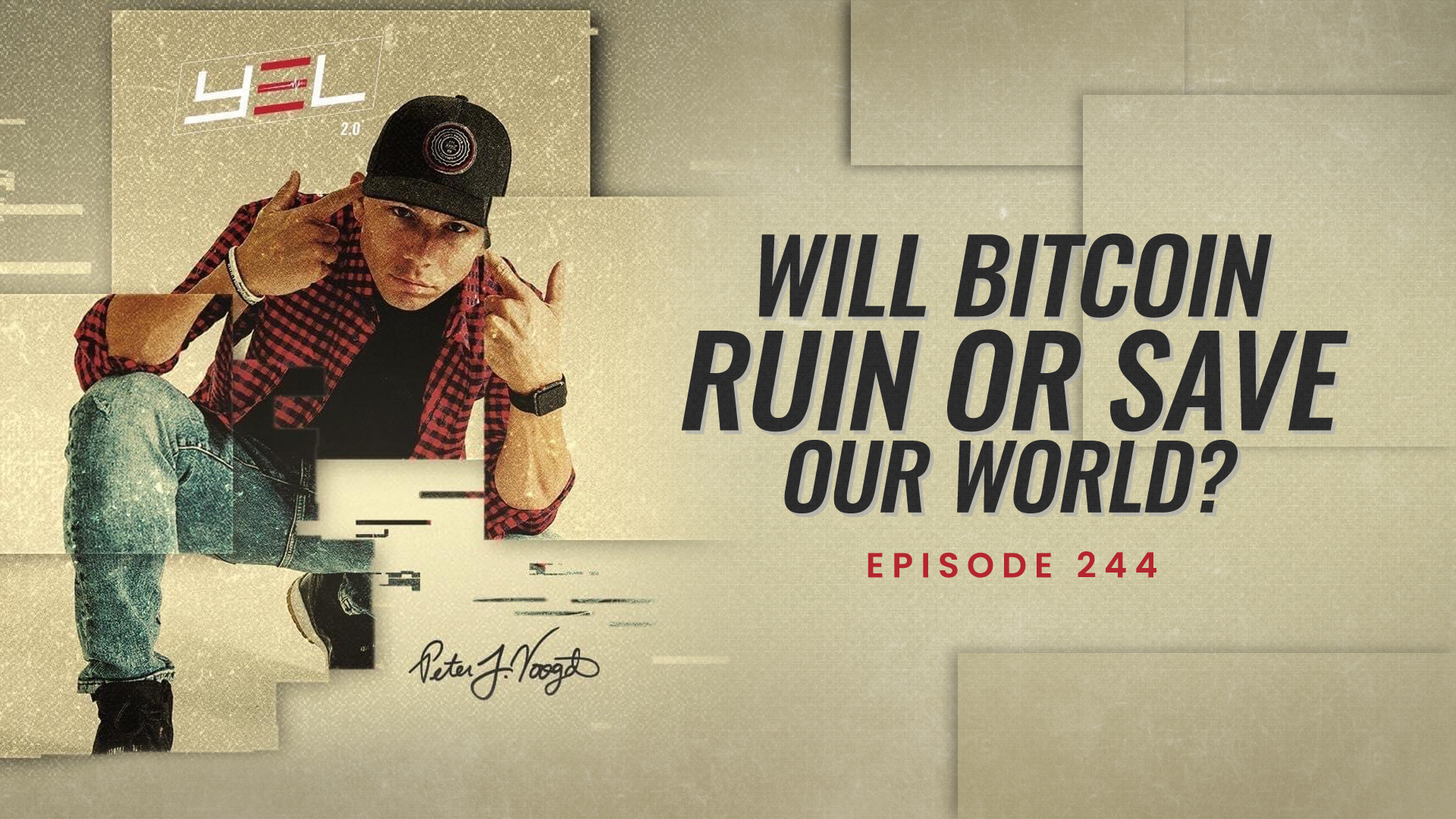 26 Aug

Will Bitcoin RUIN or SAVE our World? | Peter McCormack Gamechangers Interview
In this episode of "Y.E.L. 2.0", your host Peter Voogd, serial Entrepreneur, Mentor, Speaker, Best-selling Author, Husband and Father interviews Peter McCormack  the Gamechanger and talks about whether Bitcoin will RUIN or SAVE our World.

Episode Highlights: 

Peter Voogd asks

Peter McCormack,

"Can you share with people what's going on now Salvador with the legal tender. Can you kind of explain the last couple months of what's happening with Bitcoin in El Salvador and becoming legal tender and everything behind the scenes?"
Peter McCormack says that this is nationwide; every economic agent must accept Bitcoin.
He thinks that Bitcoin will continue to spread around the world because good money forces out bad money. As per him Bitcoin is the best form of money we've ever had.
"What is your mentality and thought process with all the fake news around Bitcoin?" asks Peter Voogd.
Peter McCormack reveals that he went from broke to being essentially a digital millionaire in terms of coining to nearly broke again to then just create a business and make sure it makes a solid income.
He informs that time is a depreciating asset that you have, you don't know if tomorrow is over, we've got 50 years or whatever happens, there is a limit to how much time you have.
Peter Voogd enquires from the guest that what kind of overall action people should take right now, as they watch this video over the next couple days, weeks, months and years.
Peter McCormack suggests making sure that Bitcoins value portfolio. Bitcoin doesn't just improve your wealth it teaches you about time preference, about looking after yourself and thinking of other people. He informs that it's changed his entire approach to life.
Three Key Points
As per Peter McCormack the most important thing is that Bitcoin has continued to do what they do, which is focus on the protocol, focus on education and defend Bitcoin on all costs. When we talk about education as educating people why Bitcoin is so much more important than all these other coins is, educating people on how to use it as educated people on volatility, how to manage those aspects, they're all super important.
According to Peter McCormack Bitcoin has never changed as monetary policy, it is really hard to change. It is so for a reason because Bitcoin has to do a couple of things very well, it has to enforce its 21 million Bitcoin limit and it has to maintain the centralization, which enables censorship resistant money.
Peter McCormack recommends to anyone investing in Bitcoin that you have to play the long game. With this, you have to be thinking, multi-year, even decade or multi decade. The reason is Bitcoin is volatile in the short term and you can't create a new asset in this period.
RESOURCES
You can download Peter's exclusive networking blueprint at https://gamechangersmovement.com/networking – This blueprint will give you the exact scripts Peter uses to get ahold of anybody.
SOCIAL MEDIA
Let's Connect on Social Media:
Follow Peter Voogd
GAMECHANGERS ACADEMY
#1 Academy for Serious Entrepreneurs
One of the Premier Networking Communities
Millionaire Guest Speakers/Exclusive Mastermind Calls
Over 700 Testimonials
Featured in Entrepreneur and Forbes Magazine
APPLY FOR THE GAME CHANGERS ACADEMY NOW!