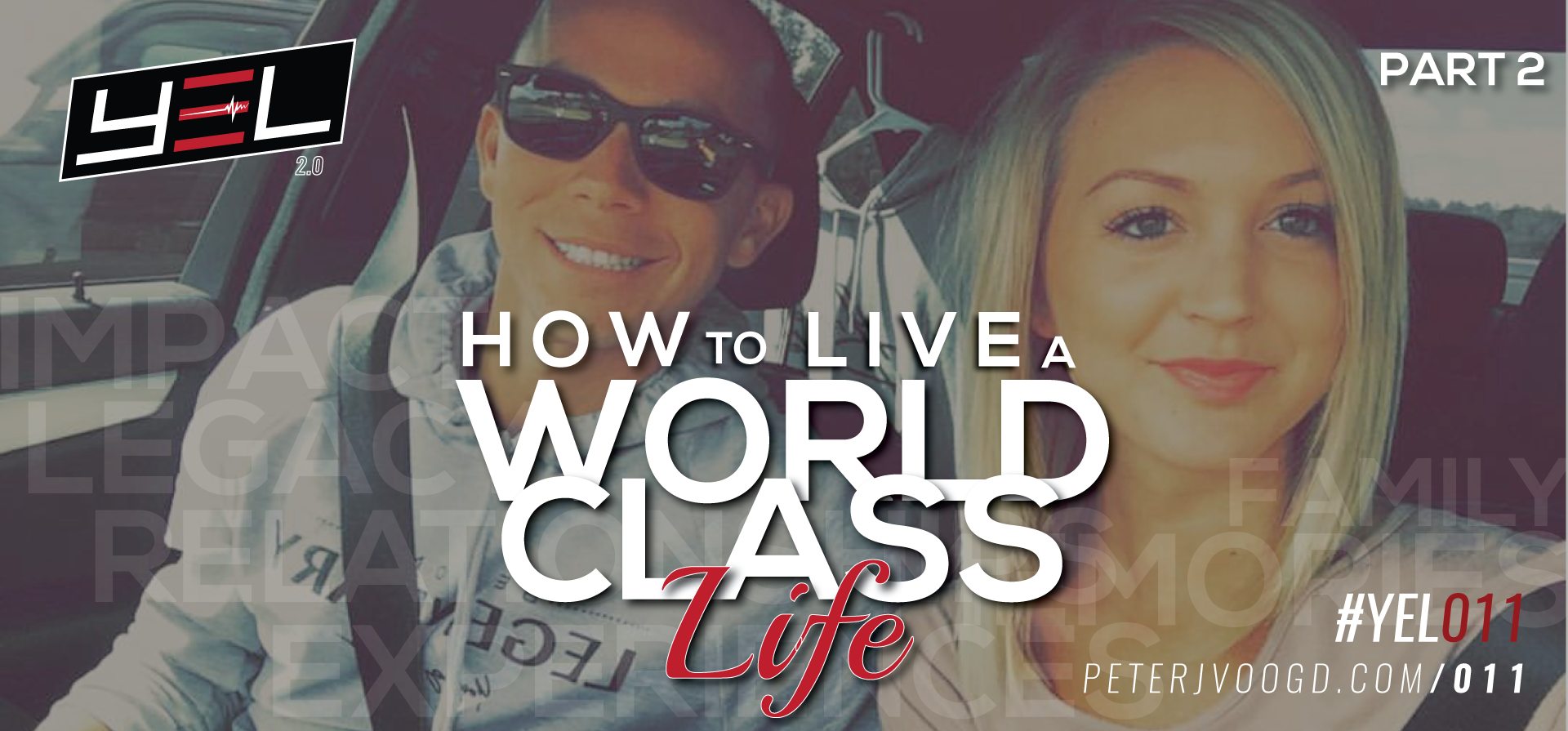 30 Jun

How To Live A World Class Life – Part 2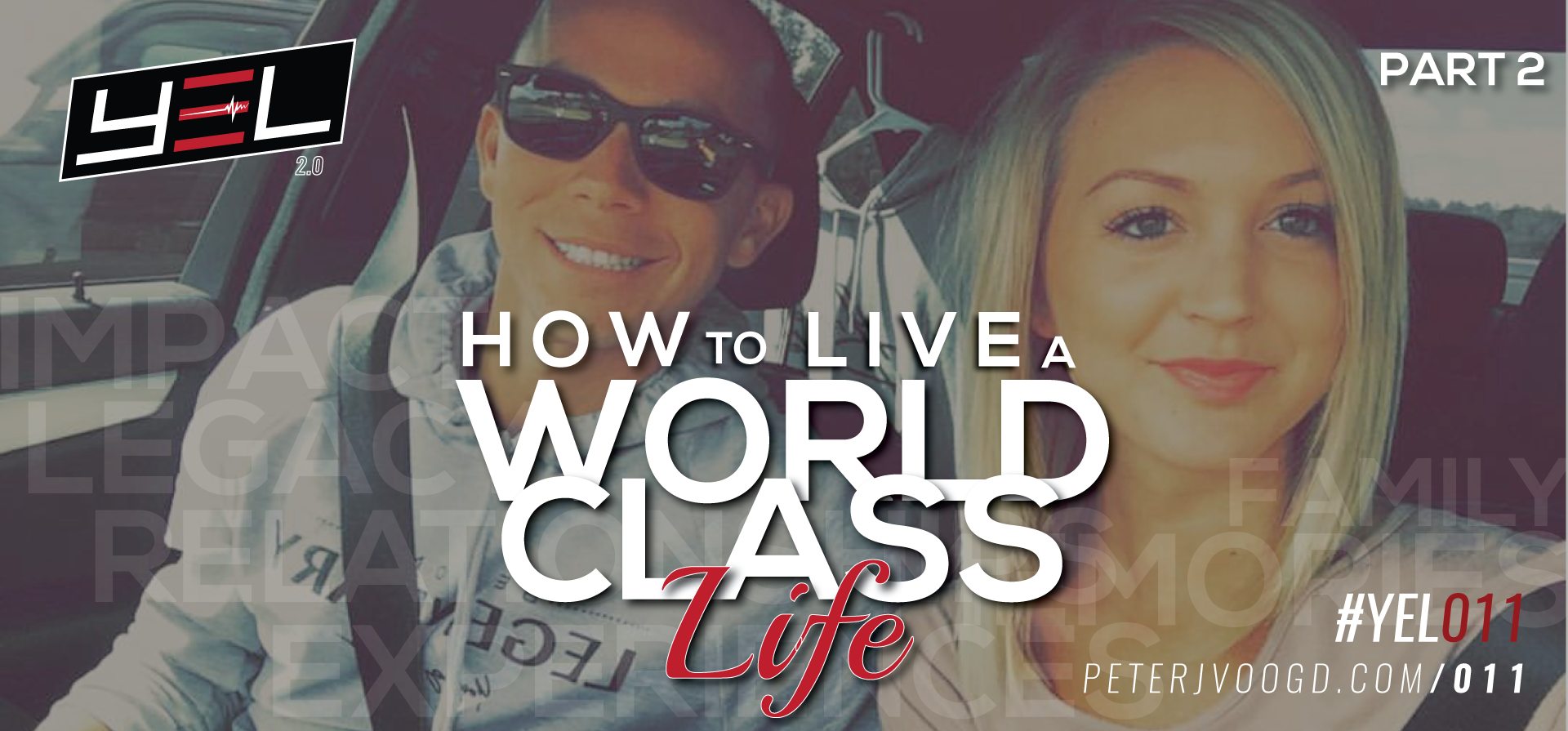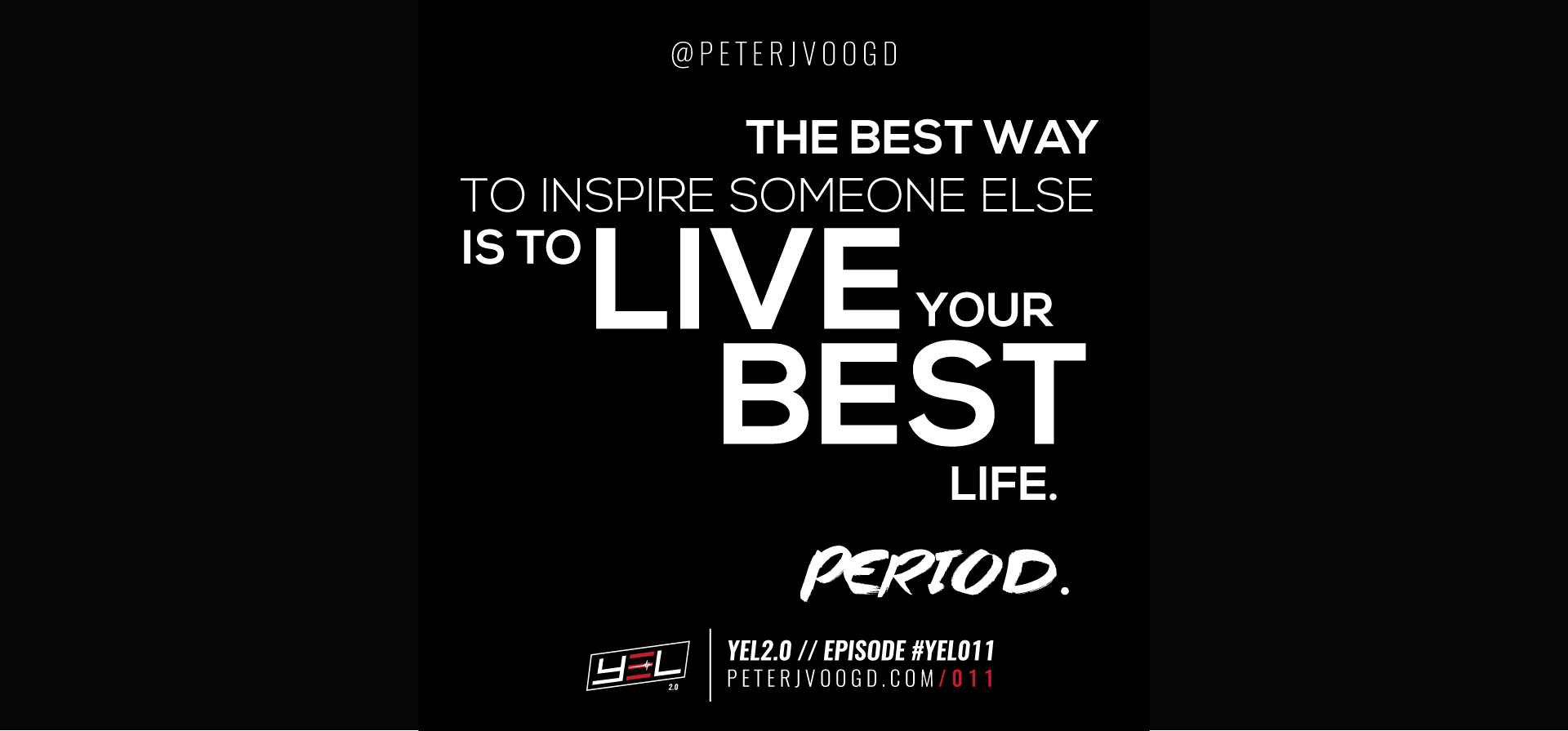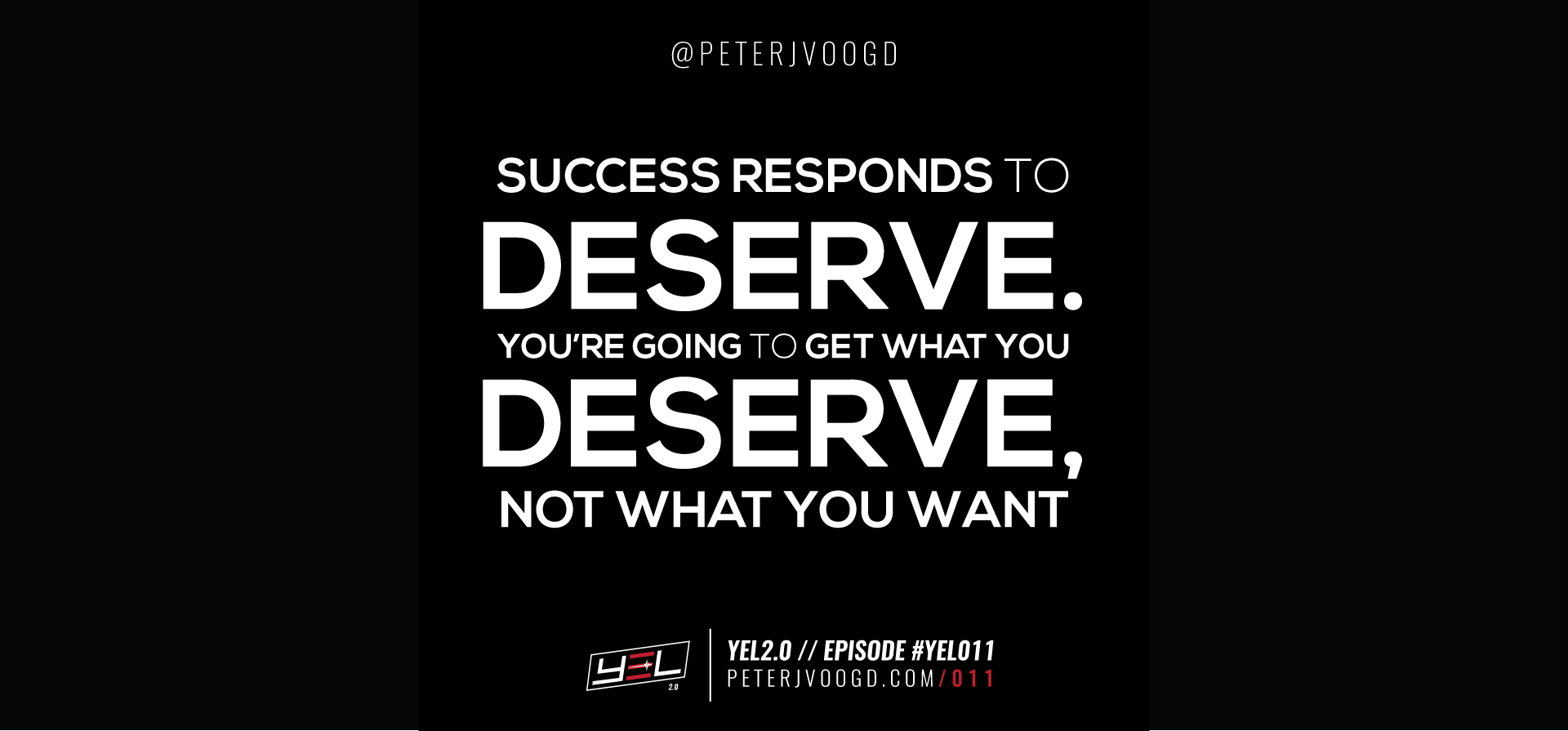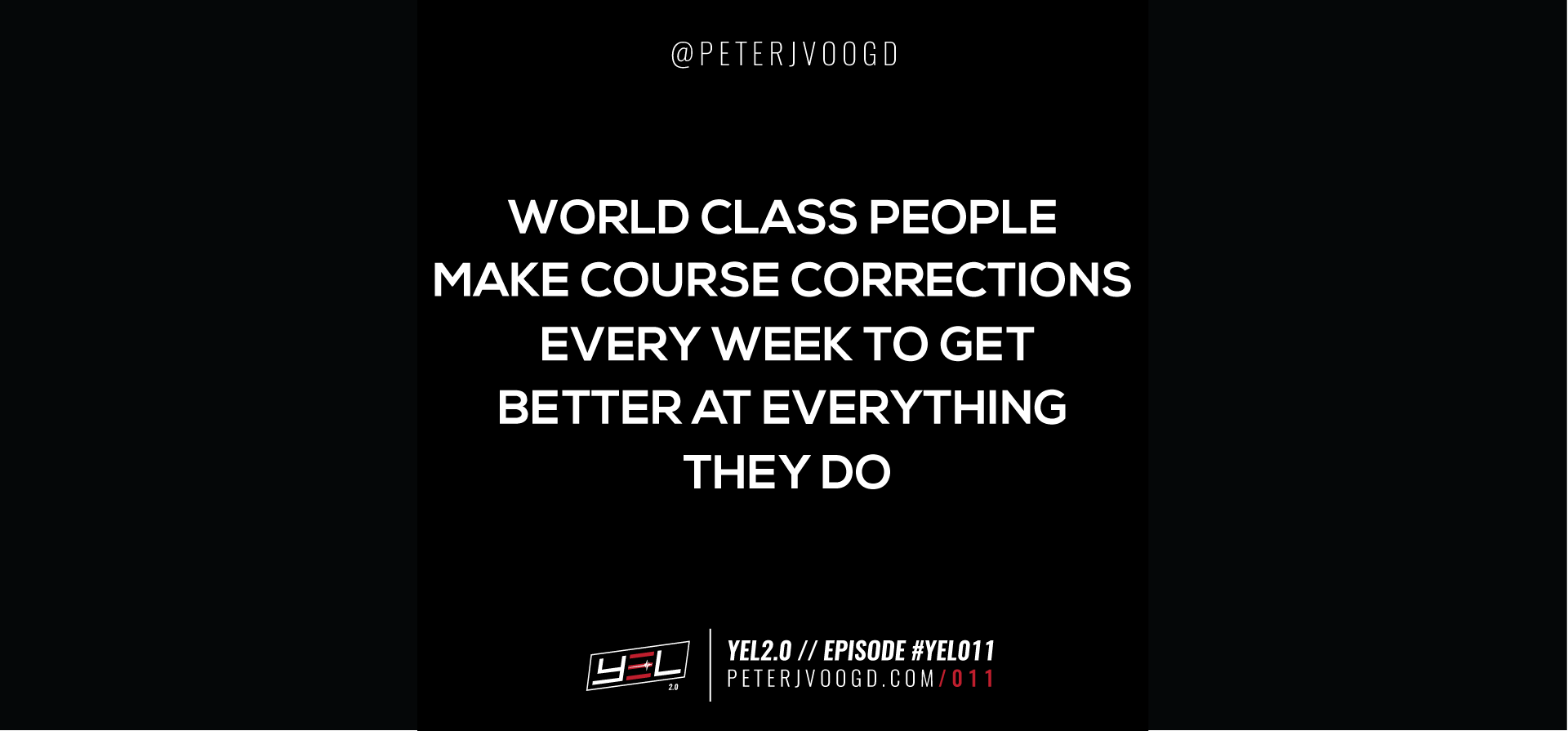 YEL2.0---PODCAST-EPISODE---HEADER-011
YEL2.0---PODCAST-EPISODE---HEADER-QUOTE-011-1
YEL2.0---PODCAST-EPISODE---HEADER-QUOTE-011-2
YEL2.0---PODCAST-EPISODE---HEADER-QUOTE-011-3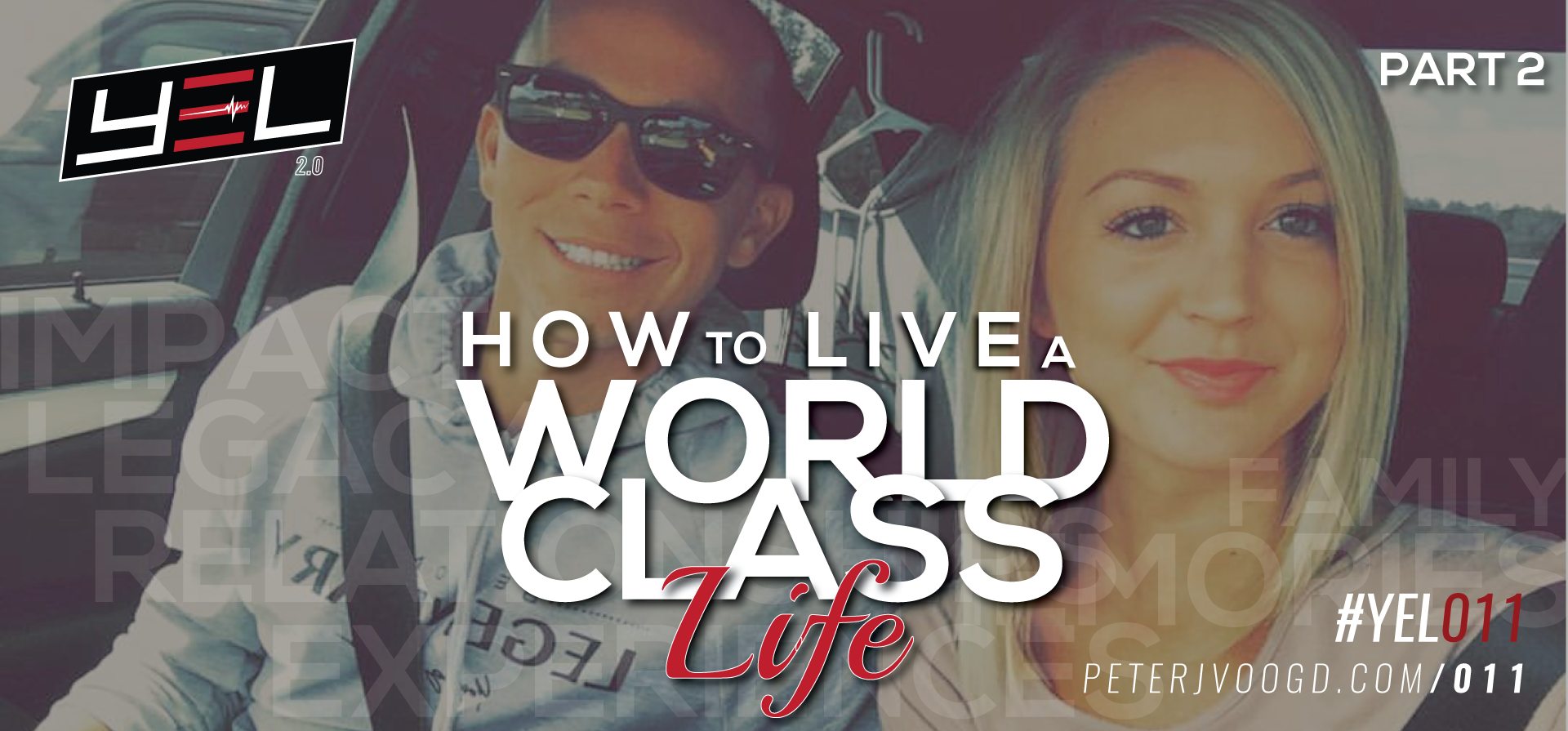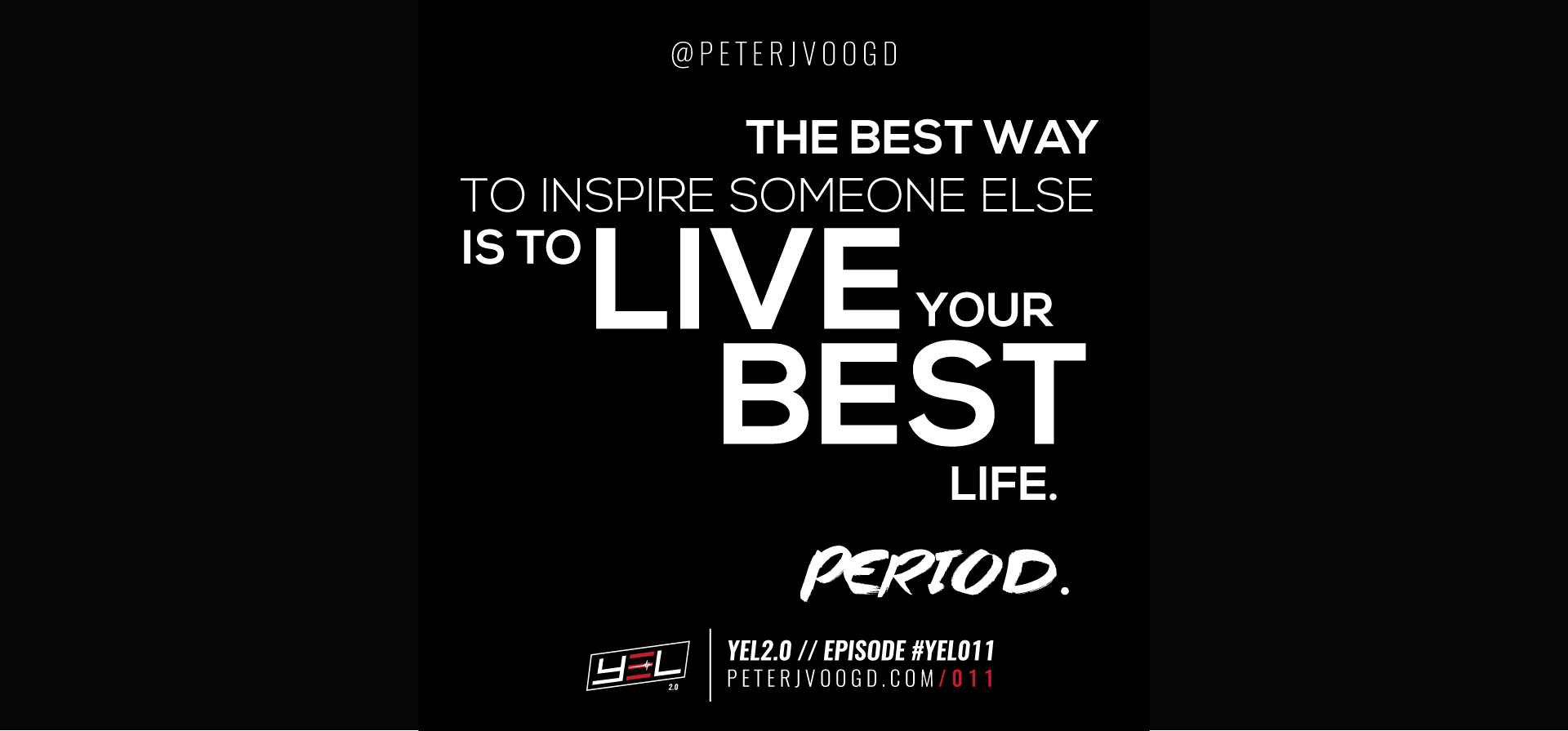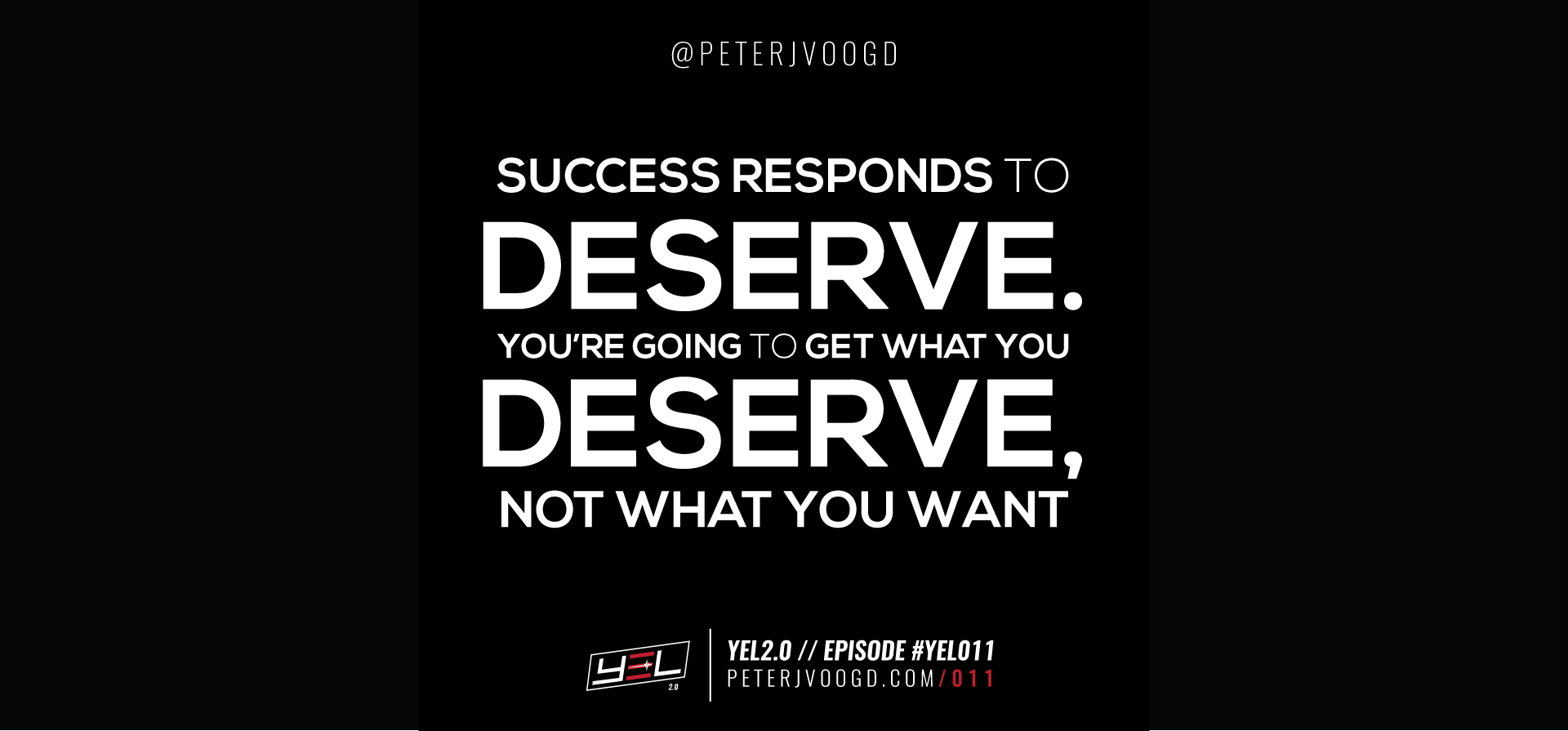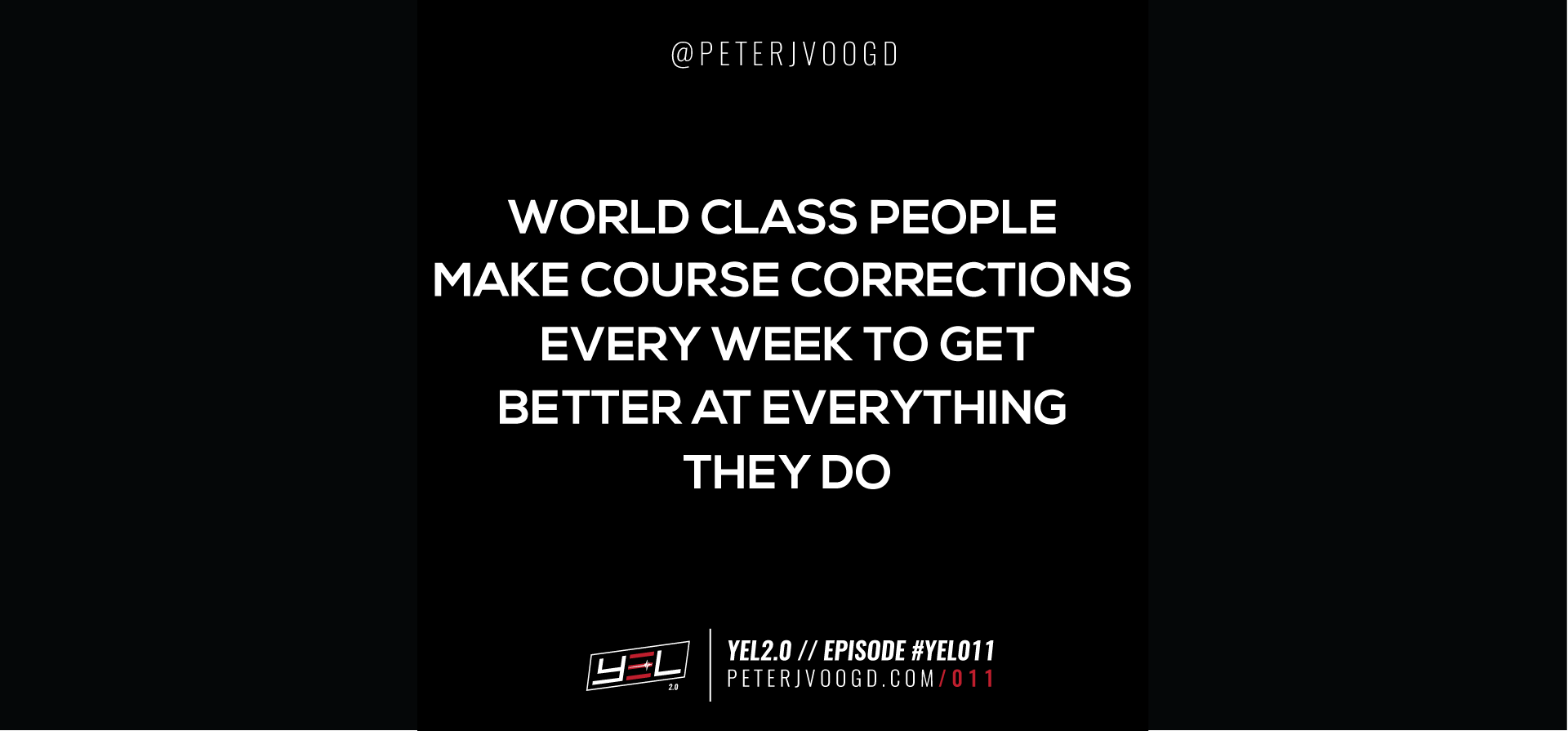 EPISODE SHOW NOTES
Welcome back to our discussion of the 7 keys to a world class life. In this episode Peter reveals the last 3 steps you should be following to create your ideal lifestyle; but more importantly, he talks about how you can effectively use these steps so you continue to grow and improve throughout your journey.
Too often we are looking for instant gratification when our goal should be getting what we deserve. Learn how to focus on the areas that will be most beneficial to your lifestyle, and how to balance hard work and rewards so that you are getting the most out of life; for yourself, for your future, and for your family.
In this episode, you will learn . . .
Step 5: World class relationships and family life.
Step 6: World class experiences and memories.
Step 7: World class impact and a world class legacy.
How to use the 7 keys effectively to unlock your world class life.
Links and Resources Mentioned in this Episode:
People:
Alex Morton
Gerard Adams
Lewis Howes
Question:
What steps will you take this week to live a world class life? Share with us in the comments below…
Learn More:
Listen to 'How To Live A World Class Life – Part 1' here.