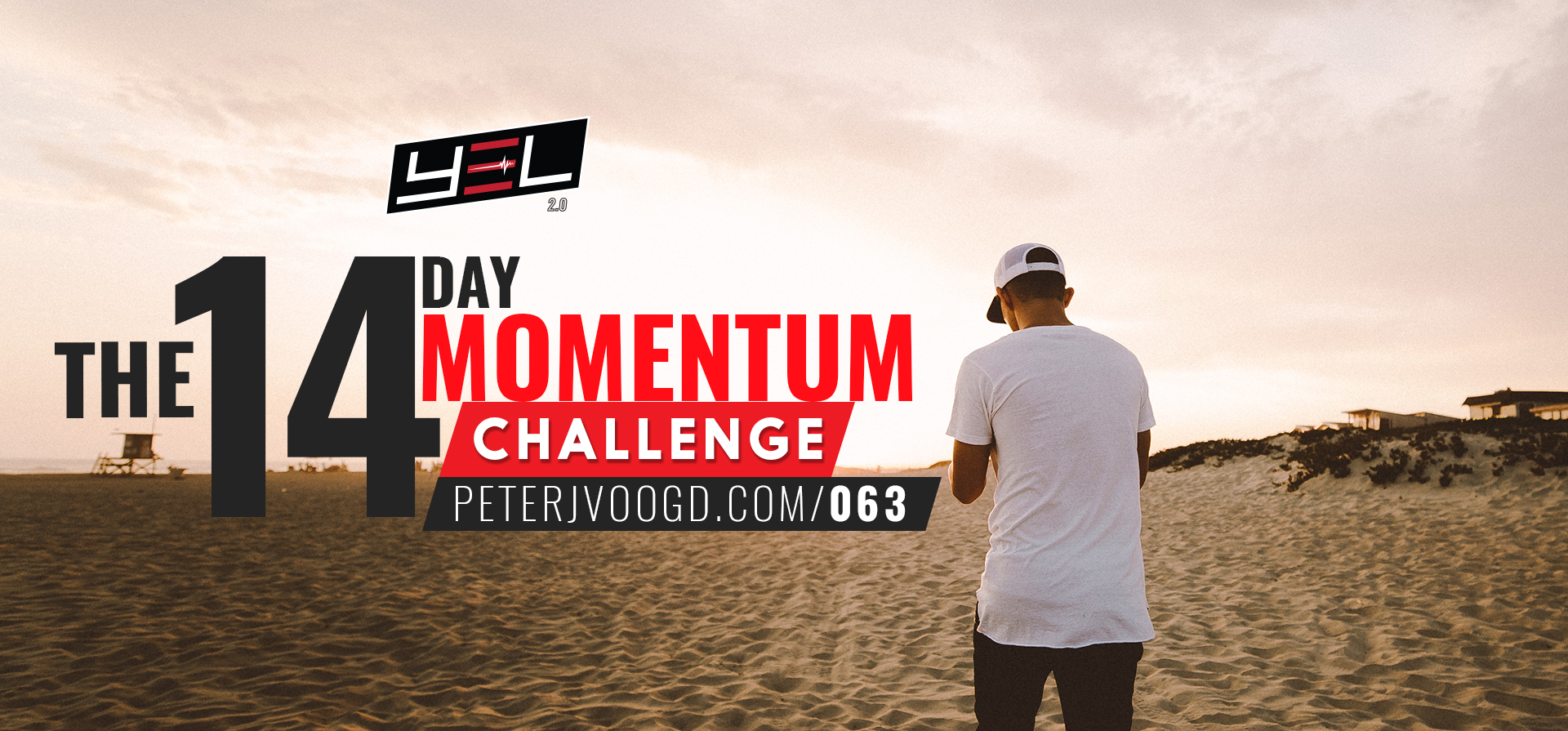 28 Sep

THE 14 DAY MOMENTUM CHALLENGE

SUBSCRIBE ON ITUNES LEAVE A REVIEW

EPISODE SHOW NOTES

Do you ever feel frustrated, discouraged or lacking momentum? If you ever feel like you've got your back against the wall, it's good to clear your mind and re-evaluate your priorities. It's crucial to focus on what's most important to you and what gets you most excited in life!

I am not perfect. I go through challenges as entrepreneurs do but most people don't want to talk about the challenges. So for me, I do have a lot of anxiety where I'm always trying to do something. I always want to make sure I'm maximizing life, and so should you. I created this podcast called The 14 Day Momentum Challenge where you give yourself a 14 days to get back in the zone to build momentum for a massive finish this year.

Are you ready?

In this episode, you will learn . . .
The 14 Day Momentum Challenge

Tips to break through any plateau and make progress

My prize fighter routine
Get addicted to outcome and results but not information and knowledge and enjoy the journey
Click To Tweet
Analyze versus getting emotional
Click To Tweet
Create an inspiring reward for yourself
Click To Tweet


WHAT TIPS CAN YOU IMPLEMENT TO TAKE YOUR LIFE AND BUSINESS TO THE NEXT LEVEL?