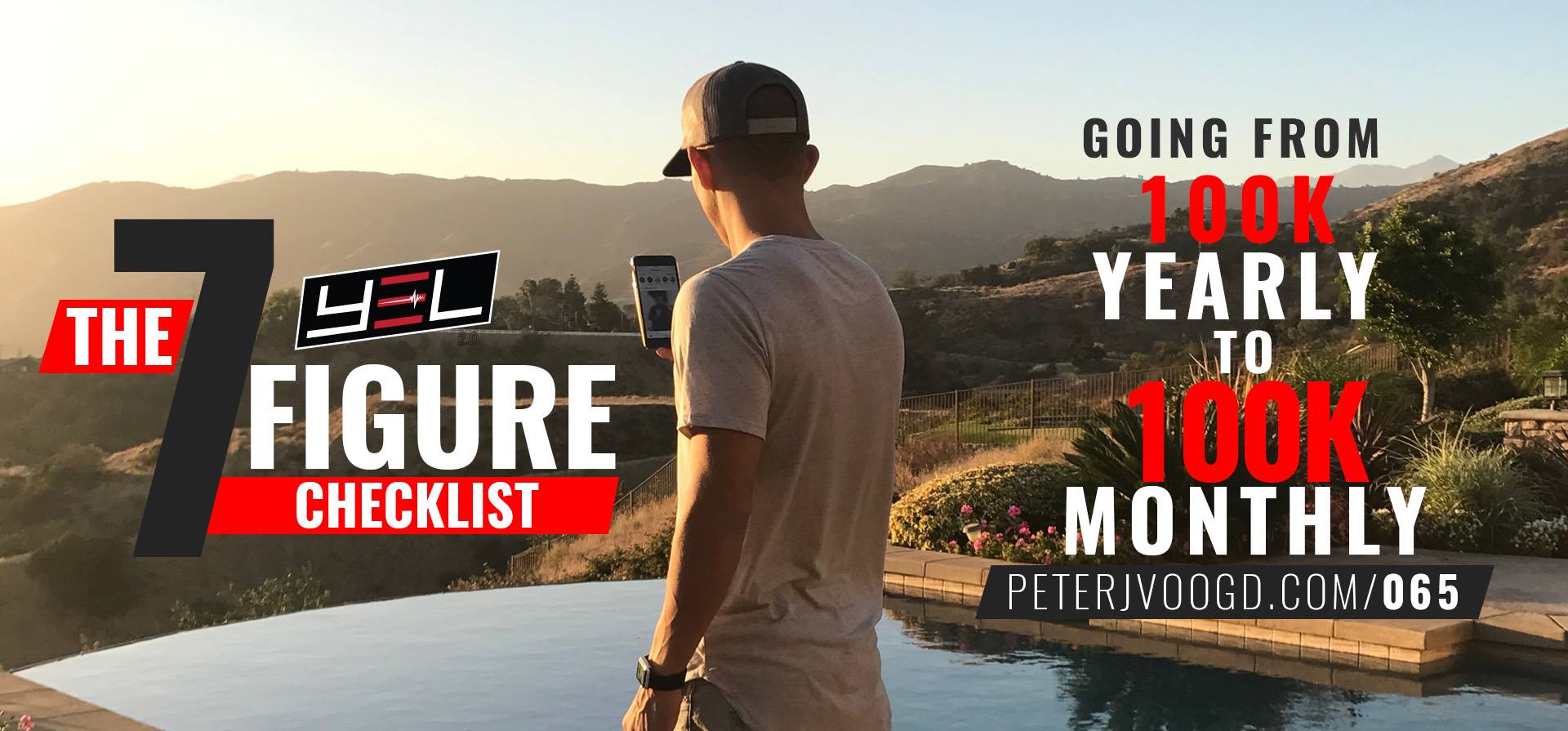 19 Oct

THE 7 FIGURE CHECKLIST – GOING FROM 100K YEARLY TO 100K MONTHLY

SUBSCRIBE ON ITUNES LEAVE A REVIEW

EPISODE SHOW NOTES

Are you committed to going all-in? If you're not satisfied with your current results, it might be time. In this episode we are going to talk about "making the leap".

I'll share with you a checklist that will help you go from where you are at now to the next level of results and success, significance, peace of mind and influence. It could be from 6 figures a year to 6 figures per month, from corporate to the entrepreneur but we are going to help you level up today because most people are not all-in, and I know you aren't like most people.

So get ready, make the decision to go all-in and let's take our game to the next level!

In this episode, you will learn . . .
The 6-7 Figure Checklist

My 16 things to help you make the leap

Tips on how to use adversity to your advantage
Hustle vs. Habits
Click To Tweet
Busyness vs Effectiveness
Click To Tweet
Perfectionism is the enemy of real entrepreneurship
Click To Tweet
People mentioned:
Resources:
Download the 7-Figure Checklist here.


WHAT IS MOST RELEVANT TO YOUR BUSINESS ON THE 7-FIGURE CHECKLIST RIGHT NOW?