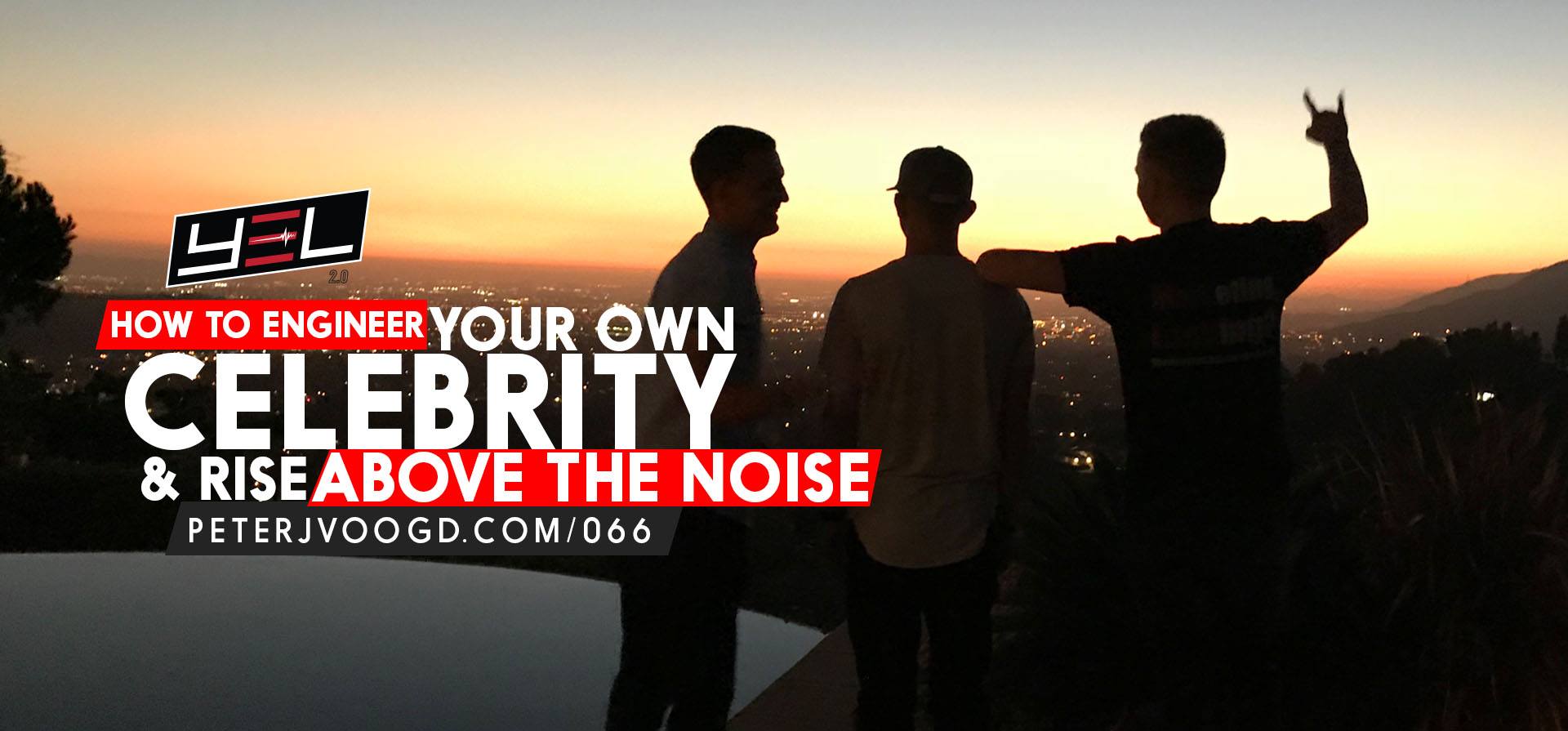 26 Oct

HOW TO ENGINEER YOUR OWN CELEBRITY & RISE ABOVE THE NOISE – PART 1

SUBSCRIBE ON ITUNES LEAVE A REVIEW

EPISODE SHOW NOTES

Do you want to be looked at as a celebrity in your field? You can become a leading influence in your space by engineering your own celebrity. In today's episode, I'm going to share with you exactly how to be positioned as the expert, instead of looking for prospects, clients, and customers.

With so many people coming online every single day, with so many brands and entrepreneurs wanting to be the leading authority and wanting your attention, I want to make sure YOU rise above the noise and have the competitive edge.

I'll give you perspective shifts so you can see entrepreneurship differently and recognize the qualifications of a real celebrity. You'll learn about the 5 major keys to engineering that, marketing mastery and some powerful questions you can ask yourself. Note down these tactical actions steps so that execute effectively in your business this week!

In this episode, you will learn . . .
5 major keys to engineer your own celebrity

How to become an expert in your space

Tips on how to rise above the noise
People Mentioned:
Justin Bieber
Brad Pitt
Johnny Depp
Dan Kennedy
Mark Lack
Peter Diamandis
Ryan Blair
Grant Cardone
Brian Tracy
Tim Ferriss
Arianna Huffington
Gary Vaynerchuk
Eric Thomas
Tim Grover
Gerard Adams
Tim Sykes
Tucker Max
Henry Ford
If you wanna make more money become more valuable
Click To Tweet
You have a unique angle based on your experience
Click To Tweet
Start focusing on producing vs consuming
Click To Tweet


WHICH ONE OF THE 5 KEYS TO ENGINEERING YOUR OWN CELEBRITY WILL YOU FOCUS ON THIS WEEK?