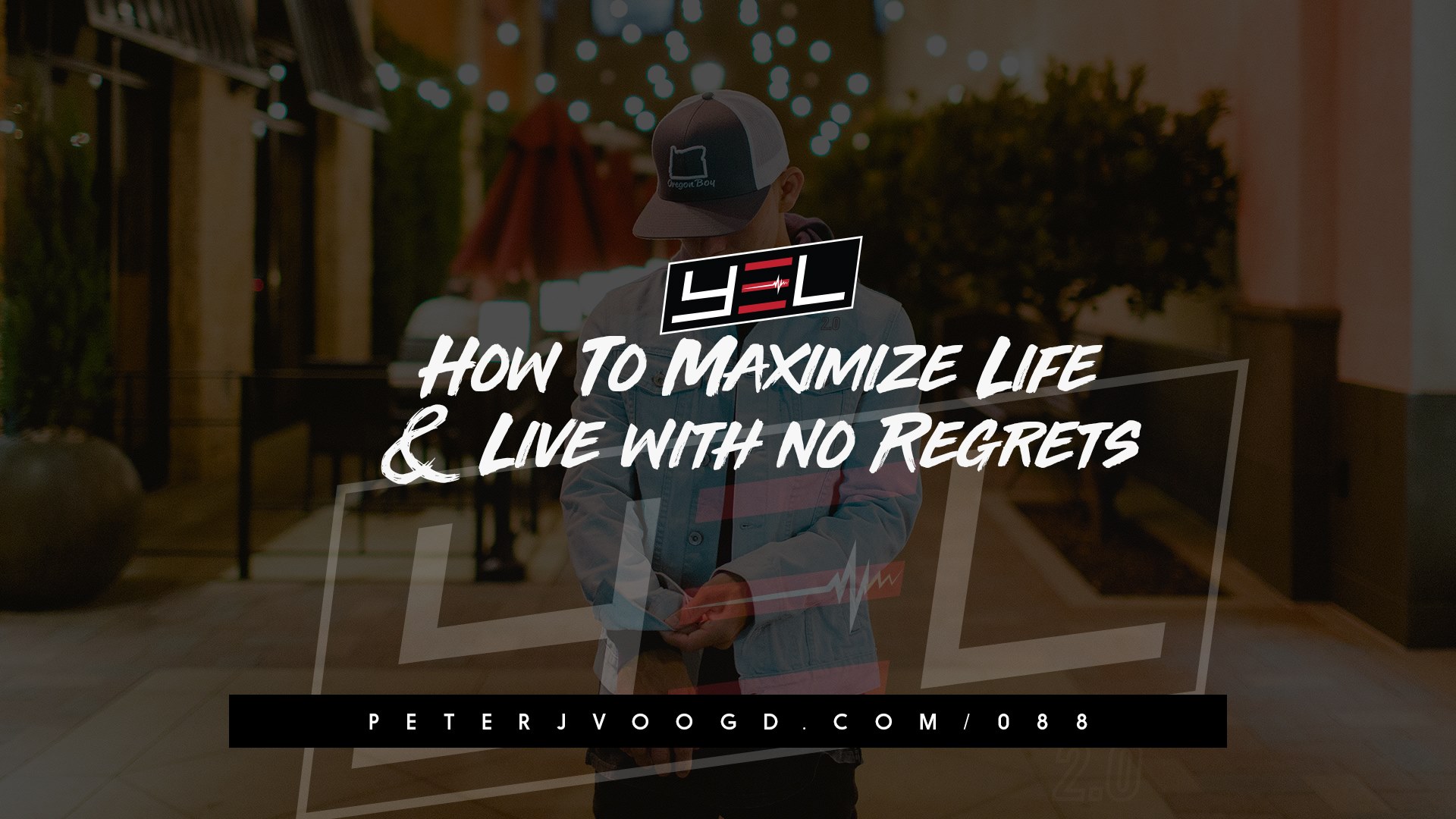 12 Apr

HOW TO MAXIMIZE LIFE AND LIVE WITH NO REGRETS

SUBSCRIBE ON ITUNES LEAVE A REVIEW

EPISODE SHOW NOTES

Have you ever asked yourself what can you do right now to lower your chances of regret?

It's important to take time to review your current situation and recognize what is detrimental to future and what helps your future. If you can really think things through and not have regret, you will live an amazing fulfilled lifestyle. You cannot let others expectations of you dictate your life and overall happiness.

What will get YOU excited, satisfied and fulfilled in the next 90 days, 6 months and in 3 years? Know who you really are, because remember, whatever you are now… you're 10 times that in the future so move with purpose and intention in all you do!

In today's podcast, I share with you an unreleased track from my upcoming mixtape titled "Know Yourself Part 2".

Ask yourself these important questions… maximize your life and most importantly, live with no regrets.

In this episode, you will learn . . .

How to reflect on your current situation to ensure you're maximizing life at the highest level

Why knowing yourself is the key to success and overall happiness

How 'change' can be the ultimate game changer for your life

Know Yourself Mixtape 2 

Announcement:
Know Yourself Part 2 Mixtape – will be released very soon!
Have you checked out Know Yourself Part 1?
Let's Connect on Social Media:
Follow Peter Voogd
Don't let others expectations of you dictate your life Click To Tweet
Whatever you are now, you're 10 times that in the future Click To Tweet
Make decisions that your future self will thank you for Click To Tweet


WHAT WILL GET YOU EXCITED, SATISFIED AND FULFILLED IN THE NEXT 90 DAYS, 6 MONTHS AND IN 3 YEARS?