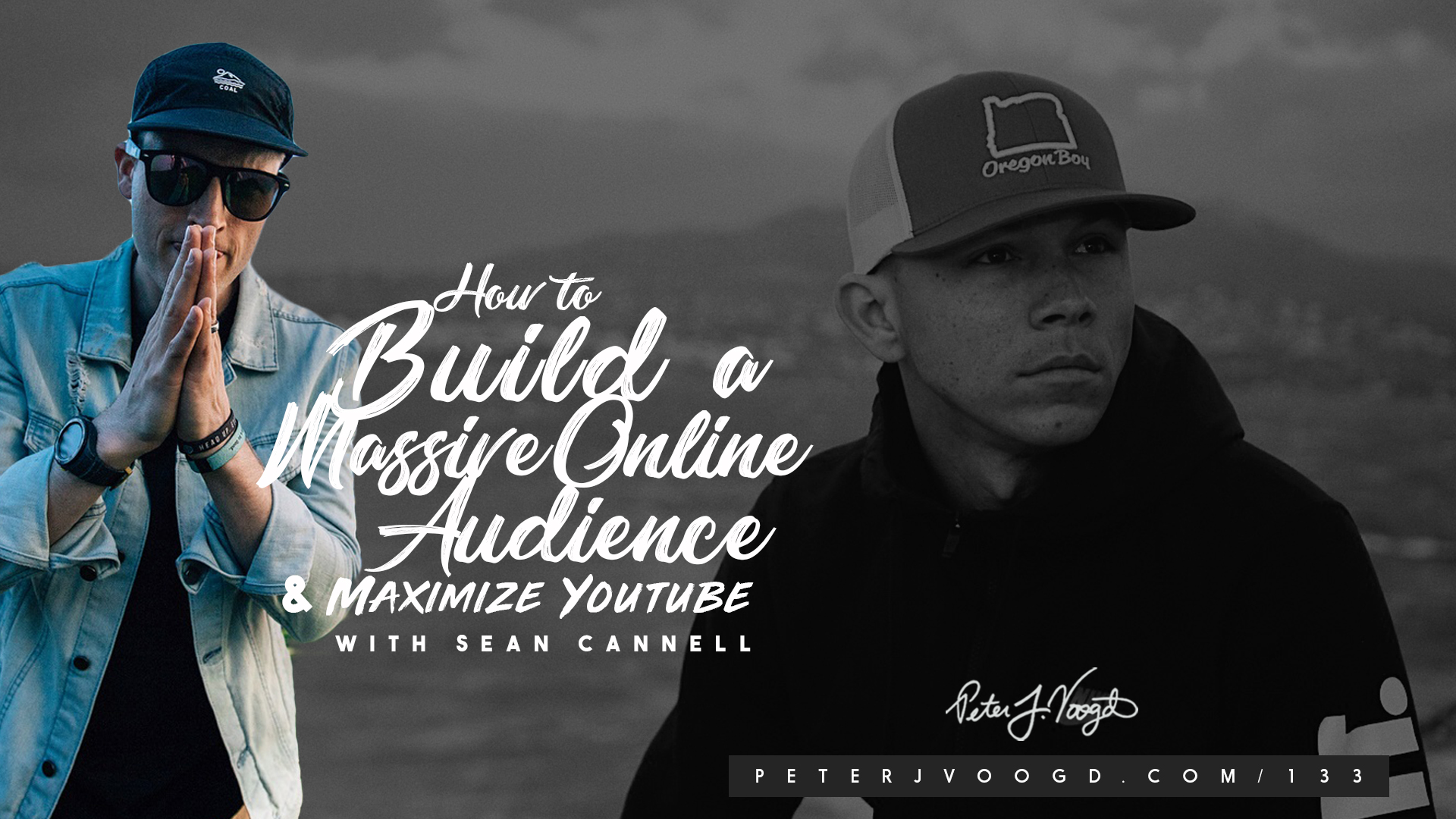 21 Feb

How to Build a Massive Online Audience & Maximize Youtube – Sean Cannell

SUBSCRIBE ON ITUNES LEAVE A REVIEW

 
Episode show notes
Want to build a massive online audience?
In this week's podcast episode we have a very special guest, Sean Cannell. Sean is a best-selling author, YouTuber, lifestyle entrepreneur, and has created a 6-figure online business which has allowed him to live a life freedom and abundance.
What most influencers and entrepreneurs are still failing to take advantage of is the power of video marketing and social media. Most people aren't woke yet to what's actually happening around the world. In the year 2020 the internet is going to be 90% video dominant. This is currently happening even now.
Sean encourages people to understand the power of using video and taking advantage of it in this modern era. Almost all social media platforms are filled with video, with YouTube being one of them.
Youtube is an international platform that you can use to distribute any message you want to get the word out about your non profit , your business, your personal brand, your products. Sean truly believes that through video, makes a greater impact to your audience. However, most people are not utilising it at the highest level.
Sean's hardest season of his life was in 2009 right around the housing crisis feeling that constant pressure from when things were falling apart. Most people give up. But it's usually during the hardest moments of our lives that we really get serious and tap into our deeper purpose. You can only really go up from any obstacle you may face.
If you want to learn how Sean turned his life around and used his struggles to find his true purpose to create a platform that's given him financial freedom, make sure you tune in to this week's podcast episode!
In this episode you will learn…
How to use video platforms to maximize your brand and business

The new way to engage your audience and create traffic to your sales funnel

How to create a 6 figure business that creates freedom and life abundance
Watch the full youtube video below:
PROGRAMS
Learn More About 'Game Changers Academy'
BOOKS
6 Months to 6 Figures Action Plan (FREE)
SOCIAL MEDIA
Let's Connect on Social Media:
Follow Sean Cannell
Follow Peter Voogd
To not be using online video is irresponsible as an entrepreneur Click To Tweet
Where people make mistake with variety, is by not casting a clear vision for how it all connects together Click To Tweet
Never build your brand only on rented land Click To Tweet


HOW CAN YOU USE VIDEO TO IMPACT YOUR AUDIENCE?