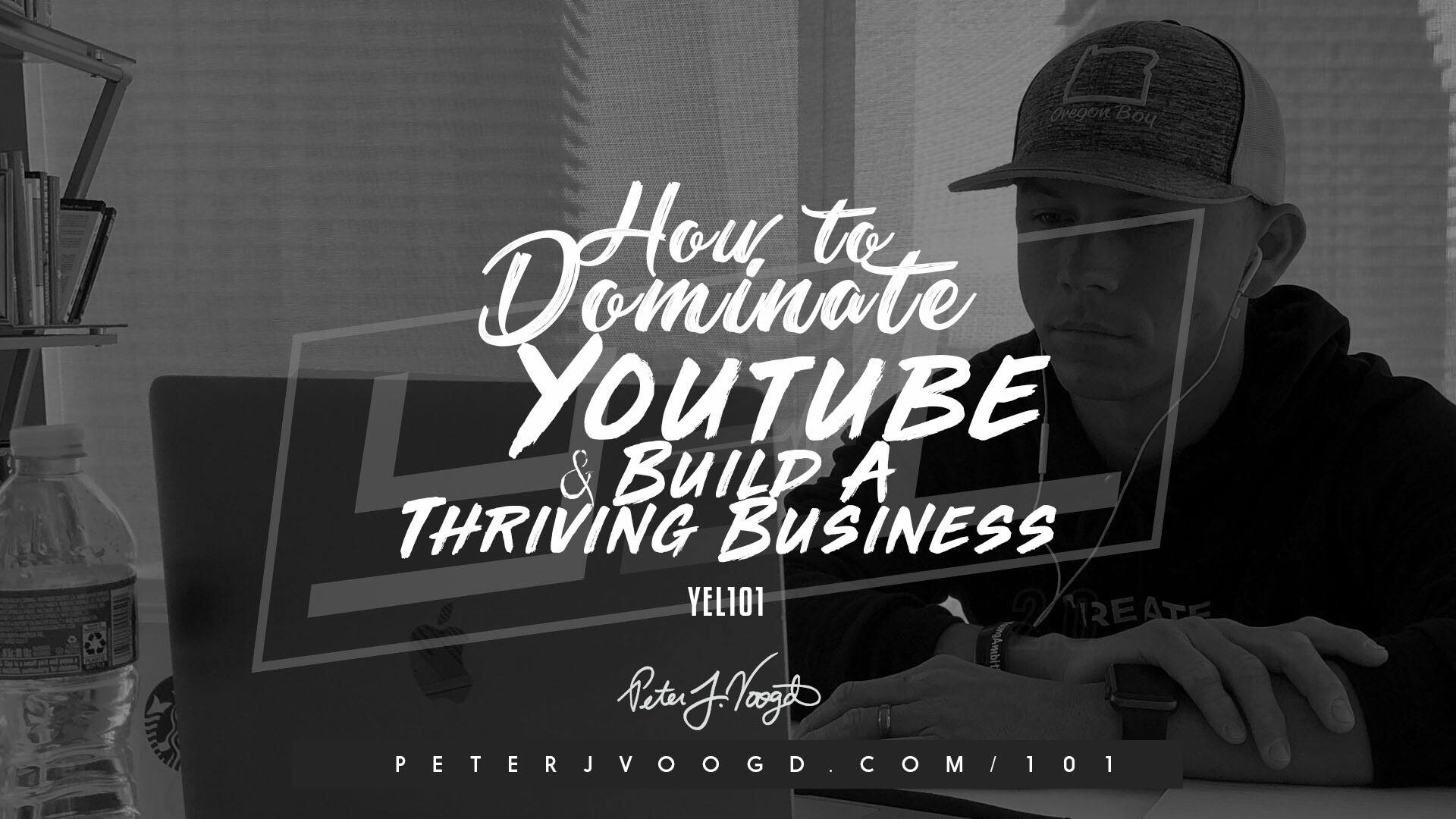 12 Jul

How To Dominate Youtube & Build A Thriving Business

SUBSCRIBE ON ITUNES LEAVE A REVIEW

EPISODE SHOW NOTES
What is the one thing you need to start and build a thriving Youtube channel? The decision to just start.
This week, we have special guest Evan Carmichael give us the hard truth about the mindset and action needed to build grow a YouTube audience online.
The problem that paralyzes many people who are new to Youtube, is the inability to execute. Evan Carmichael tells us that if you're not working towards making videos each week, with the vision to create numerous videos each day, you're thinking too much.
You need to be making content consistently, and recognize the content you make at the beginning isn't going to be great. In fact, it's going to suck.
What matters most right now is developing the habit of creating videos through practice. Evan Carmichael believes that quantity leads to quality. So, you don't need to be a natural in front of the camera, or an editing whiz. You just have to practice.
You also don't have to have the 'perfect' topic to begin with either. You may be passionate about news, industry trends or entrepreneurship. Whatever it may be, you'll have a point of view that makes you come alive. This is what inspires people; this what you'll create content about.
Don't let your limitations hold you back from creating. Start today.
Let's do this!
In this episode, you will learn . . .
The top problems that paralyze people who are new to Youtube and how to overcome them

Why it's important to stick to your passion and hire others to help you

How to create content that both your audience and yourself care about

The difference between a hobby and a business

Why you need to accept criticism and have the continued willingness to learn
Watch the full video below:
PROGRAMS
The Game Changers Inner Circle (Now Open!)
You can learn more here – This is Your Private Invitation To Join An Exclusive Mastermind That Guarantees Bigger-Than-Ever Breakthroughs In Your Income, Impact, and Influence.
RESOURCES
The 7-Figure Checklist
Download now!
BOOKS
6 Months to 6 Figures Action Plan (FREE)
SOCIAL MEDIA
Let's Connect on Social Media:
Follow Peter Voogd
Hustle vs. Habits Click To Tweet
Busyness vs. Effectiveness Click To Tweet
Perfectionism is the enemy of real entrepreneurship Click To Tweet


WHAT TOPIC HAVE YOU DECIDED TO CREATE A VIDEO ABOUT TODAY?