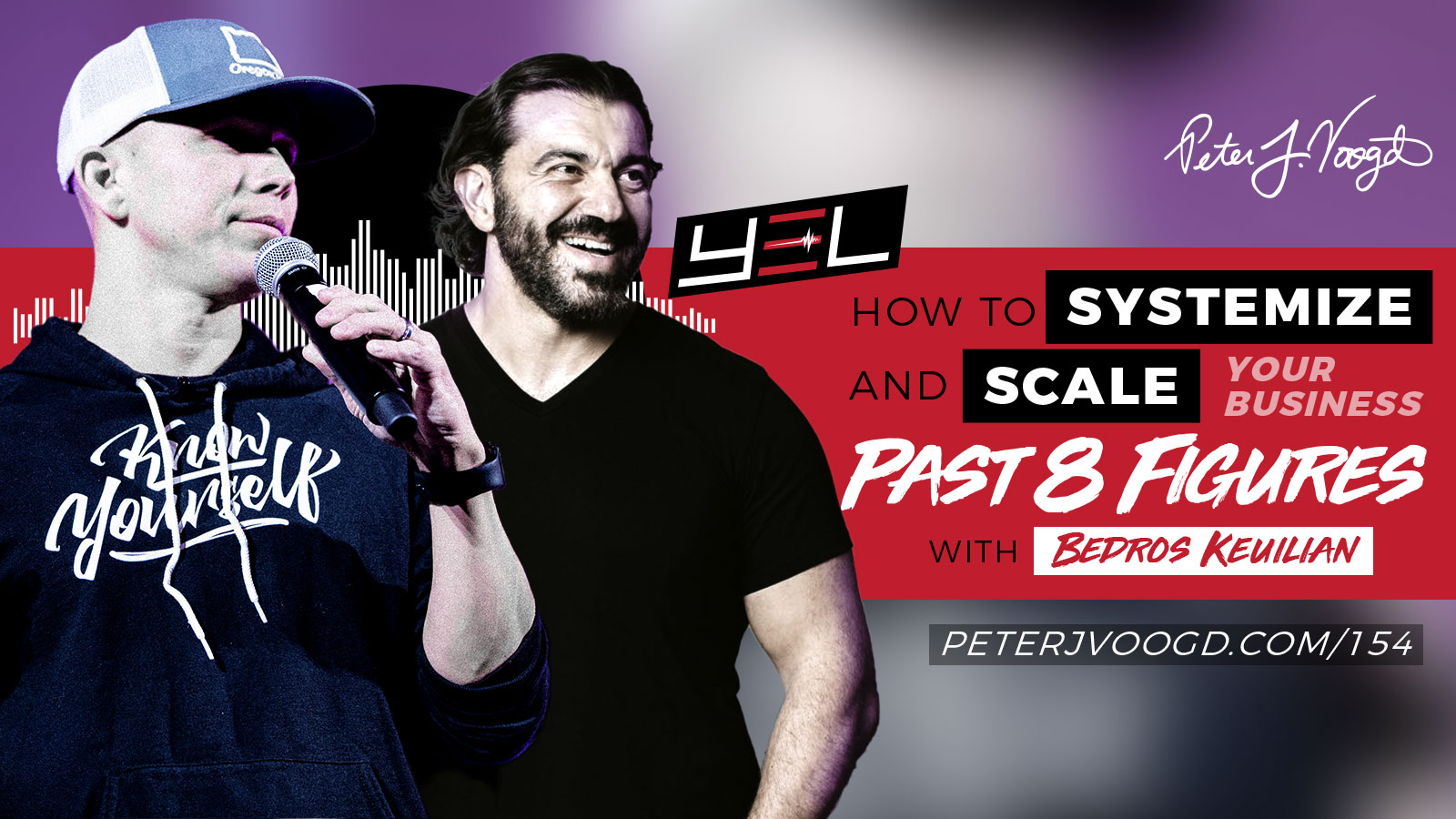 18 Jul

How to Systemize and Scale Your Business Past 8 Figures w/ Bedros Keuilian
EPISODE SHOW NOTES
ARE YOU STRUGGLING TO SCALE YOUR BUSINESS?
When it comes to expanding your business' scale, there are a lot of things to consider, and managing and juggling all of these can feel overwhelming. But what if we tell you that the real secret to growth is not in the hundred percent, but the small five percent of genius just within your reach. 
Today's guest is an internationally acclaimed multimillionaire rockstar entrepreneur, someone you probably already know all too well–ever  heard of Fit Body Boot Camp? You probably have. No other than THE Bedros Keuilian.
Bedros Keuilian is a rags-to-riches story come to life. The man has built himself an empire from the bottom up. How? That's what we'll be talking about today, how a simple flip of his perspective launched him to the top.
This is your chance to know the secrets of a legend, don't let this opportunity pass up! Learn from Bedros Keuilian, himself!
Let's dig in!
In this episode you will learn…
Learning where to put your focus – to give you the most productive results for your business

Managing your expectations to match your wants

Shifting your perspective to keep you going forward
QUESTIONS:
1. WHAT STEPS WILL YOU TAKE TO SCALE YOUR BUSINESS TO 8 FIGURES?
GAMECHANGERS ACADEMY
#1 Academy for Gen-Y/Millennial Entrepreneurs
One of the Premier Networking Communities
Millionaire Guest Speakers/Exclusive Mastermind Calls
Over 200 Testimonials
APPLY FOR THE GAME CHANGERS ACADEMY NOW!