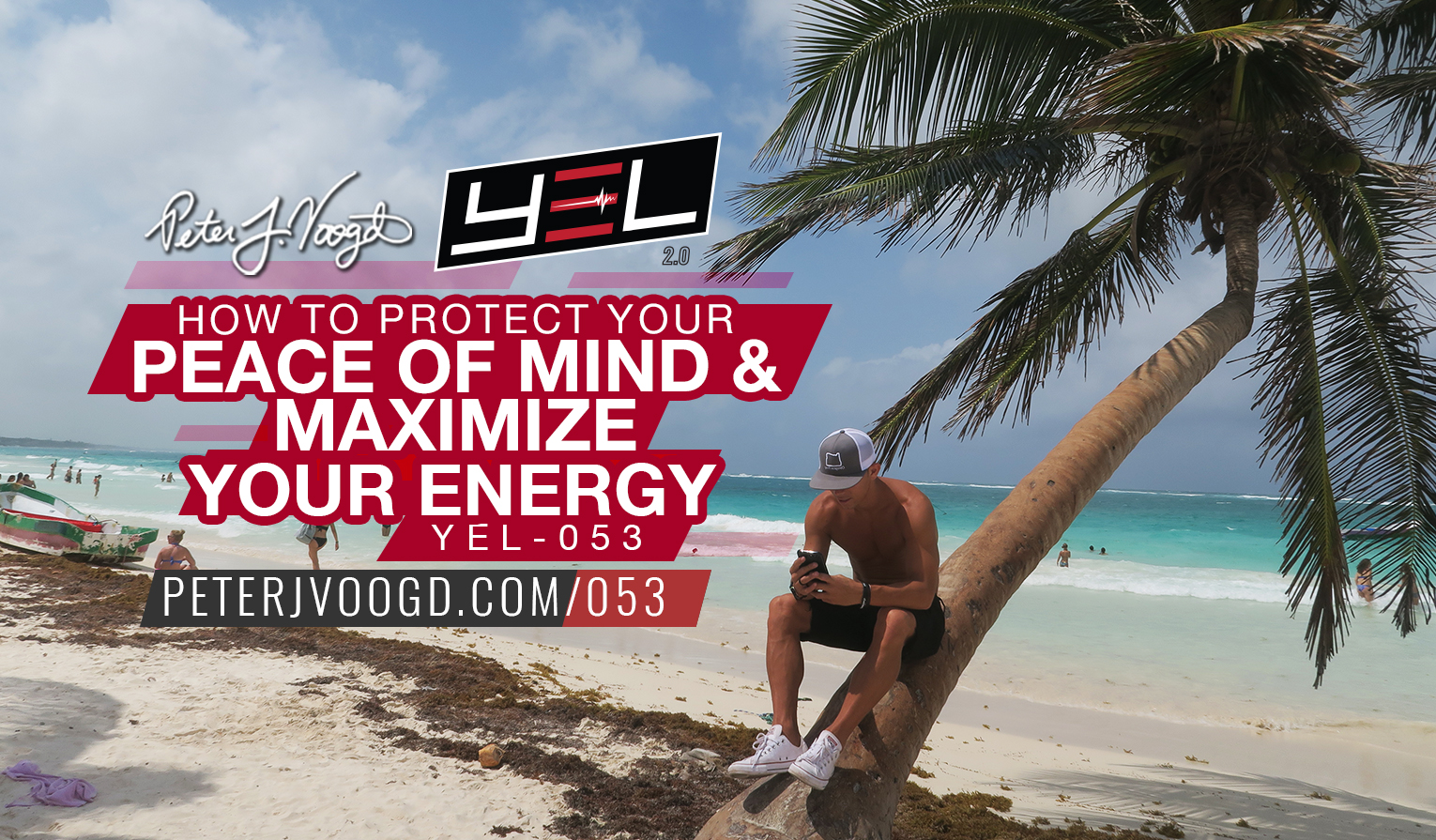 15 Jun

How to Protect Your Peace of Mind & Maximize Your Energy

SUBSCRIBE ON ITUNES LEAVE A REVIEW

EPISODE SHOW NOTES

Are you going through challenges? Ever feel like life's getting tough and you're struggling to carry on? I want to share with you the importance of gratitude and appreciation. If you're focused on what you're thankful for, it's impossible to ever be in a negative state. Today, more than ever, it's important to increase your peace of mind and energy.

Focus on mastery and do everything in your power to improve your lifestyle and habits. There are different types of energy that can help you but today I want to focus on emotional energy.

With the amount of negativity around us, it's crucial you take care of you're always in the right state of mind. Avoid anything and anyone that drains your energy and spend your time as best as possible working on things that are meaningful – while you have peace of mind and energy.

Your aim is to get results while having financial freedom and flexibility. It's not easy, but it's worth it.

For the next 7 days, make a decision to base things off your energy and and health. Stay away from instant pleasure but really rejuvenate yourself so that you can go into every week head first, effective as possible, proud of what you do, energized, excited to take on the next day.

In this episode, you will learn . . .
Celebrate weekly progress over perfection

Prize fighter morning routine

How to figure out your Ideal morning routine based on who you are

Million dollar vacation ritual

How to make time for creative thinking

Personal rejuvenation and renewal
Comparing yourself to others is the ultimate misery
Click To Tweet
Analyse, adapt and adjust quickly
Click To Tweet
Get to bed thinking about what you want
Click To Tweet
Resources


WHAT 3 THINGS CAN YOU START DOING TODAY TO INCREASE YOUR ENERGY AND PEACE OF MIND?