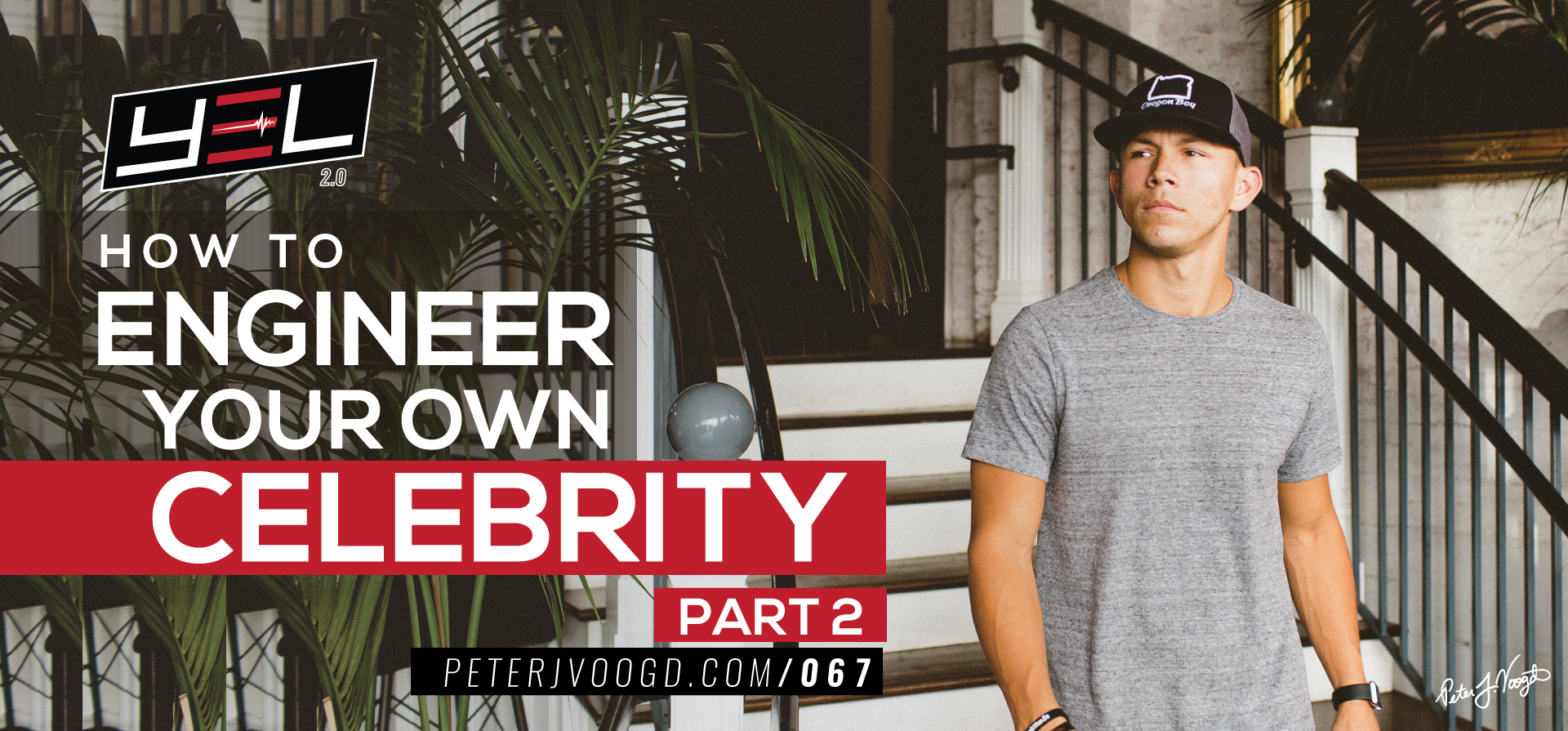 02 Nov

HOW TO ENGINEER YOUR OWN CELEBRITY & RISE ABOVE THE NOISE – PART 2

SUBSCRIBE ON ITUNES LEAVE A REVIEW

EPISODE SHOW NOTES

Welcome back to Part 2 of how to engineer your own celebrity and how to really build a world-class leading influence. We are going to continue from the last episode, if you haven't already, I highly recommend you listen to Part 1 as it builds the foundation for what we are going to talk about today. So on this episode, we are really going to dive into the next keys to engineering your own celebrity.

A lot of these have taken me up to 12 years to figure out, I have done it the wrong way, I have been dead broke, I've got the 6 figures then 7. These learning lessons will help cut your learning curve in half and help you build a thriving business in a relevant, comprehensive, solid, and tactical way.

Let's dive in!

In this episode, you will learn . . .
The 1% awareness factor that most people don't understand

How to become extremely valuable

How to master marketing
People Mentioned:
Tim Sykes
Gerard Adams
MJ Demarco
Gary Vaynerchuk
Grant Cardone
Arianna Huffington
Ryan Blair
Tony Hsieh
Warren Buffet
Price is not the issue when you have the right client
Click To Tweet
Think. Feel. Act
Click To Tweet
The number one focus is customer satisfaction
Click To Tweet


WHAT'S YOUR BIGGEST LESSON TO ENGINEERING YOUR OWN CELEBRITY?