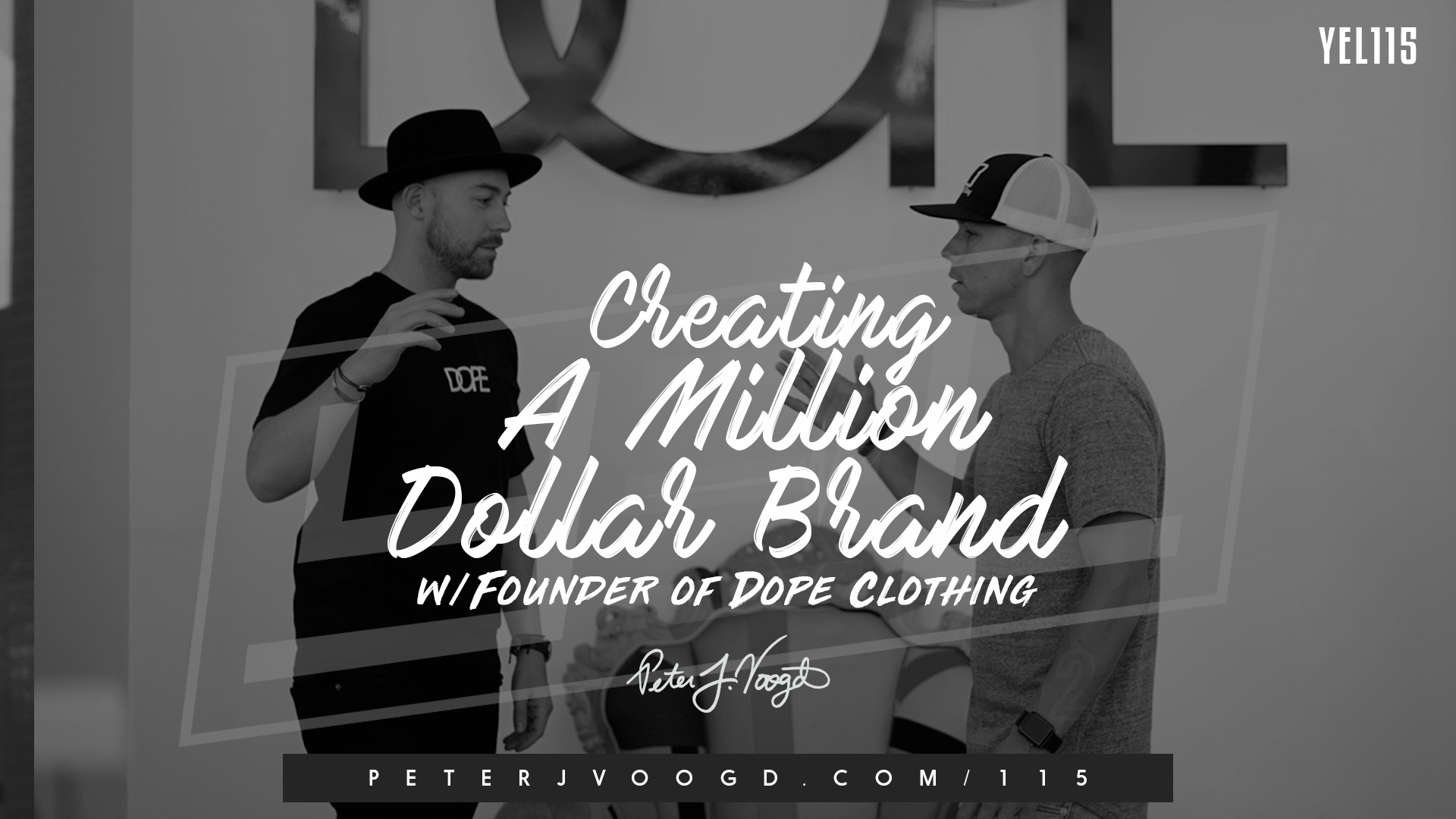 18 Oct

Creating A Million Dollar Brand w/ Founder of Dope Clothing

SUBSCRIBE ON ITUNES LEAVE A REVIEW

EPISODE SHOW NOTES
How to create a million dollar brand? Our guest Rob Gough (CEO of DOPE Clothing) explains what it takes to build a thriving brand that rises above the noise and crushes the competition.
Peter interviews Rob Gough who owns not only one of the most successful clothing lines in this era, DOPE clothing, but is also a producer, actor, and part owner in multiple 7 figure earning businesses.
Gough is known for investing in multiple companies and he shares exactly what it takes to acquire investors to grow your brand. He emphasises that in order to build a powerful brand, investors look for companies that have a strong team behind them. Having a strong team behind your business gives investors the assurance of scalability.
Every single day million dollar businesses fail because they have the wrong people running it. Having the right people behind your business is the biggest difference between a brand that will continue to grow and one that will fail.
If you're ready to create exponential growth for your business, make sure you tune in this week's podcast. Let's dive in!
In this episode, you will learn . . .
How to create a million dollar business
Strategies in creating a polarising company that crushes the competition
Why it's important to create a strong team behind your company
How to massively leverage your business to acquire investors
Watch the full youtube video below:
PROGRAMS
Learn More About 'Game Changers Academy'
BOOKS
6 Months to 6 Figures Action Plan (FREE)
SOCIAL MEDIA
Let's Connect on Social Media:
Follow Peter Voogd
Follow Rob Gough and Dope Clothing Below
Til you focus on one thing, - it is very difficult to be successful Click To Tweet
It takes the same amount of time to make a billion dollar business as it does a million dollar business Click To Tweet
If you can scale it,- quickly then exit then that would be great Click To Tweet


HOW DO YOU PLAN TO ACQUIRE A STRONG TEAM TO HELP RUN YOUR COMPANY?