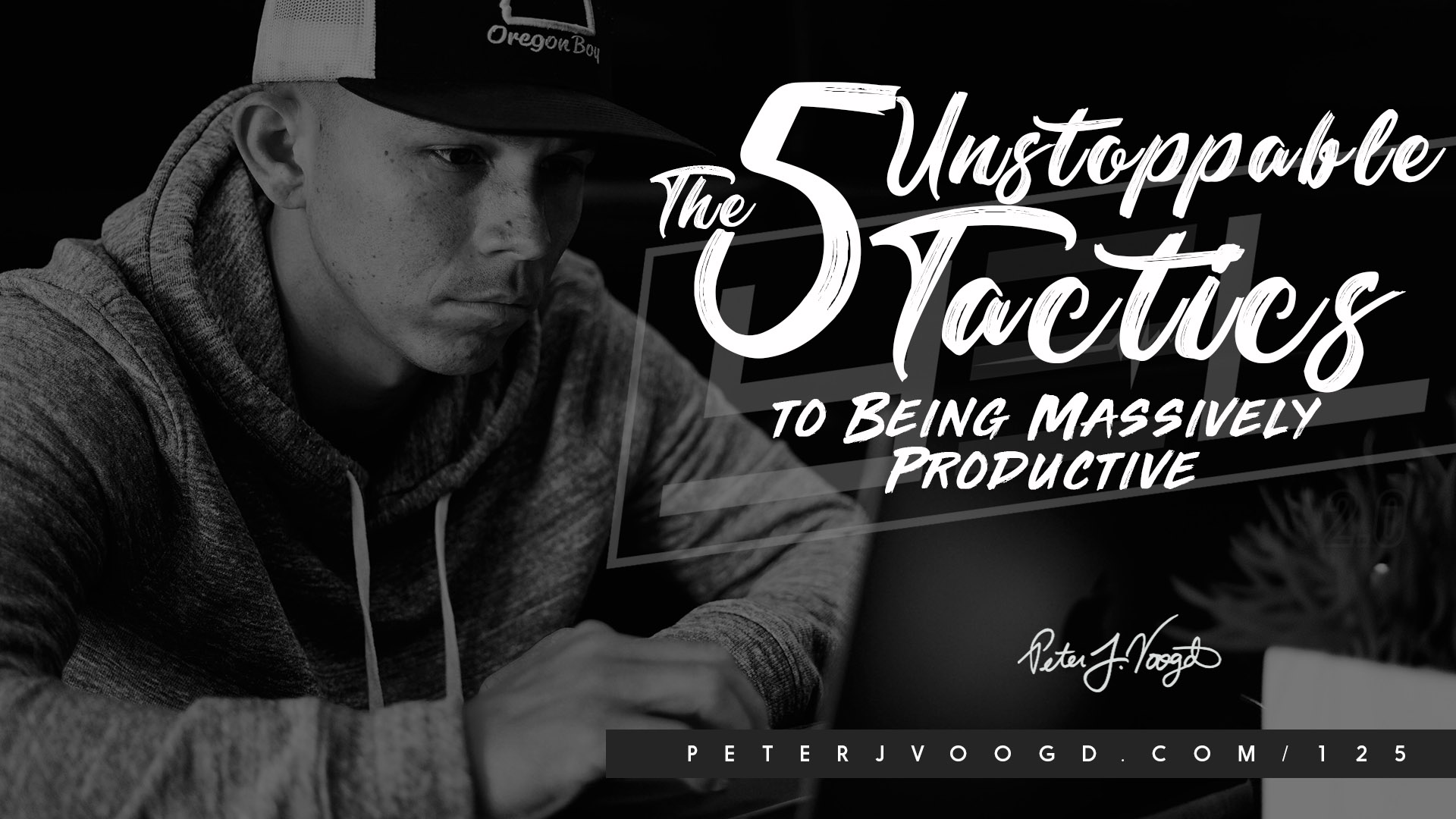 27 Dec

The 5 Unstoppable Tactics to Being Massively Productive

SUBSCRIBE ON ITUNES LEAVE A REVIEW

EPISODE SHOW NOTES
Want to build a life on your terms? It's impossible unless you manage your time and maximise your productivity. We all need to realise that it's not about how much hours you work, it's about what you put in the hours.
I use to work up to 80 hours and would get no results, just because society told me that if I worked more hours, I would get better results. The reality is not the case. Working more hours will just cause you to burn out. You need to be able to scale, and hire the right people so you can focus more on producing growth for your business, rather than just maintaining it.
In this week's episode, I will be sharing with you how to take your productivity, efficiency and time management skills to a whole new level. Whether you are just starting your own business, new to entrepreneurship, or a seasoned veteran, these breakthroughs are going to be game changing for you as it has been for me.
In this new economy, it's highly required to be super productive and efficient with your time so you can do things you love and maximising experiences.
If you want to take more control of your time, increase your productivity whilst the maximising the income of your business, this week's podcast is for you!
Let's dive in!
In this episode, you will learn . . .
The biggest productivity hacks to maximise business growth

How to be efficient and effective with your team

How to leverage technology in today's digital age

How to make sure you're working in the 'zone'

What tasks are your highest value and how to schedule them for best time of day when you have the most willpower
_      
PROGRAMS
Learn More About 'Game Changers Academy'
BOOKS
6 Months to 6 Figures Action Plan (FREE)
SOCIAL MEDIA
Let's Connect on Social Media:
Follow Peter Voogd
It's getting tougher to focus now than any time in history Click To Tweet
Productivity is more than just getting results and getting things done Click To Tweet
A cluttered office and a cluttered car is a cluttered mind Click To Tweet


WHAT ARE YOUR BIGGEST PRODUCTIVITY BREAKTHROUGHS?