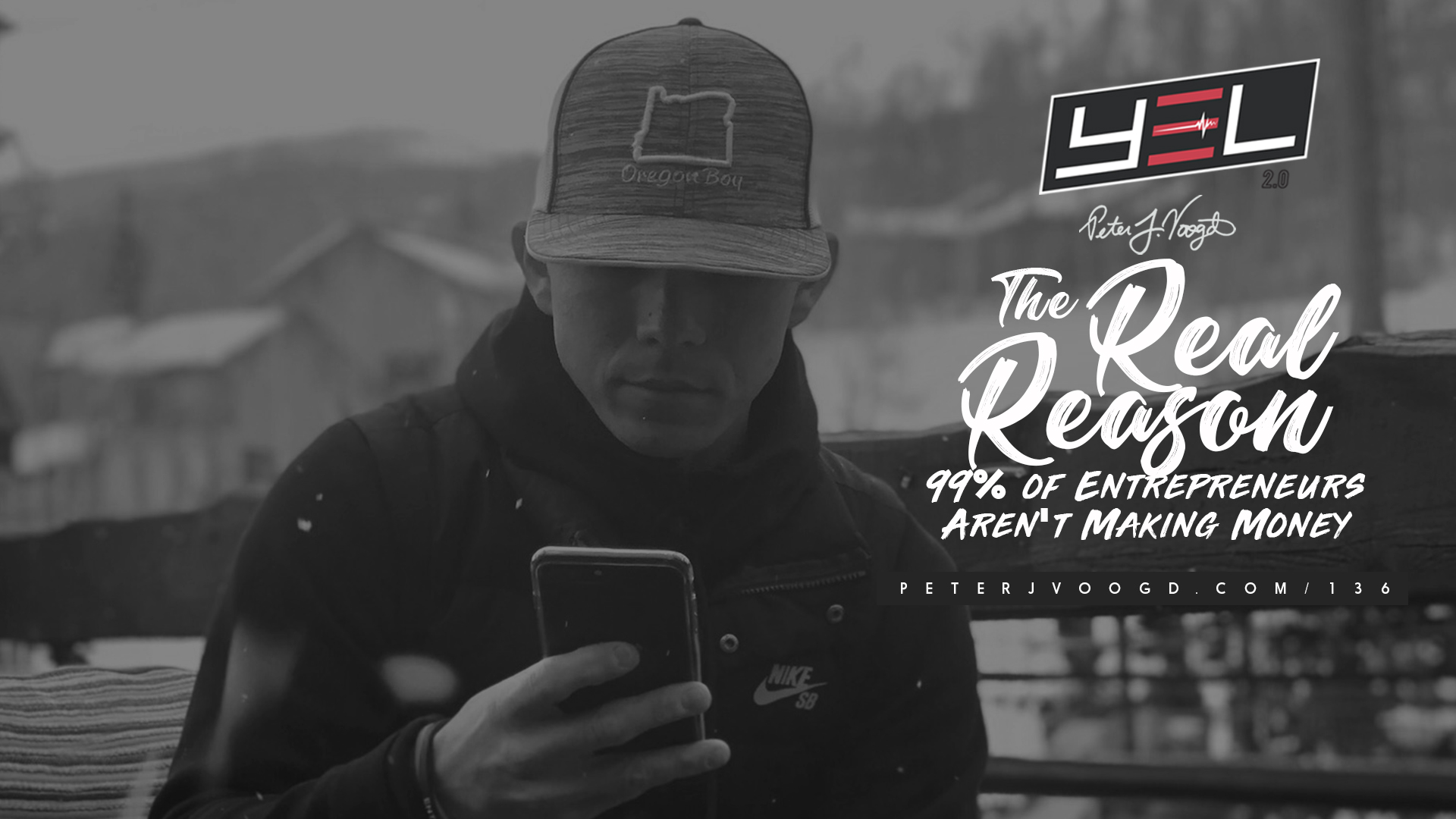 14 Mar

The Real Reason 99% of Entrepreneurs Aren't Making Money
EPISODE SHOW NOTES
Do you know why 99% of entrepreneurs aren't making money?
I have met a lot of people who have a million dollar dream, want to make it big, crush it, and break records but guess what? They lack EXECUTION. They may have wild ambition but their bank account certainly doesn't reflect it.
Here is the reality; anybody can write, think, and plan but only a few can execute and that's the difference between success and failure. If anybody can do what you do or break your record, then it has no value. If your dreams don't challenge you, it is time to go back to the status quo. Don't be the person who speaks and thinks without execution; let your actions do all the talking. Stay mysterious and never reveal too much.
If you must succeed in the next phase of your of your life and create value to become relevant, then you will have to change your cycle of friends, habits, and read good books.
Develop a habit of implementation and stay focused on materializing your dreams. The marketplace only rewards the values you present and nothing more. Do things
that are uncommon because the sweetest revenge is achieving massive success and CREATING AN EMPIRE.
If you're ready to turn your ambition to real results, join us on this week's episode and start executing today!
In this episode you will learn…
Why planning is not enough and execution is key

How to create real value through strategic action

How to get inspired to take the right actions and decisions

How to go from zero to six figures in six months
QUESTIONS:
1. WHAT'S MOST IMPORTANT TO YOUR VISION THAT YOU NEED TO EXECUTE ON RIGHT NOW?

GAMECHANGERS ACADEMY
#1 Academy for Gen-Y/Millennial Entrepreneurs
One of the Premier Networking Communities
Millionaire Guest Speakers/Exclusive Mastermind Calls
Over 200 Testimonials
APPLY FOR THE GAME CHANGERS ACADEMY NOW!