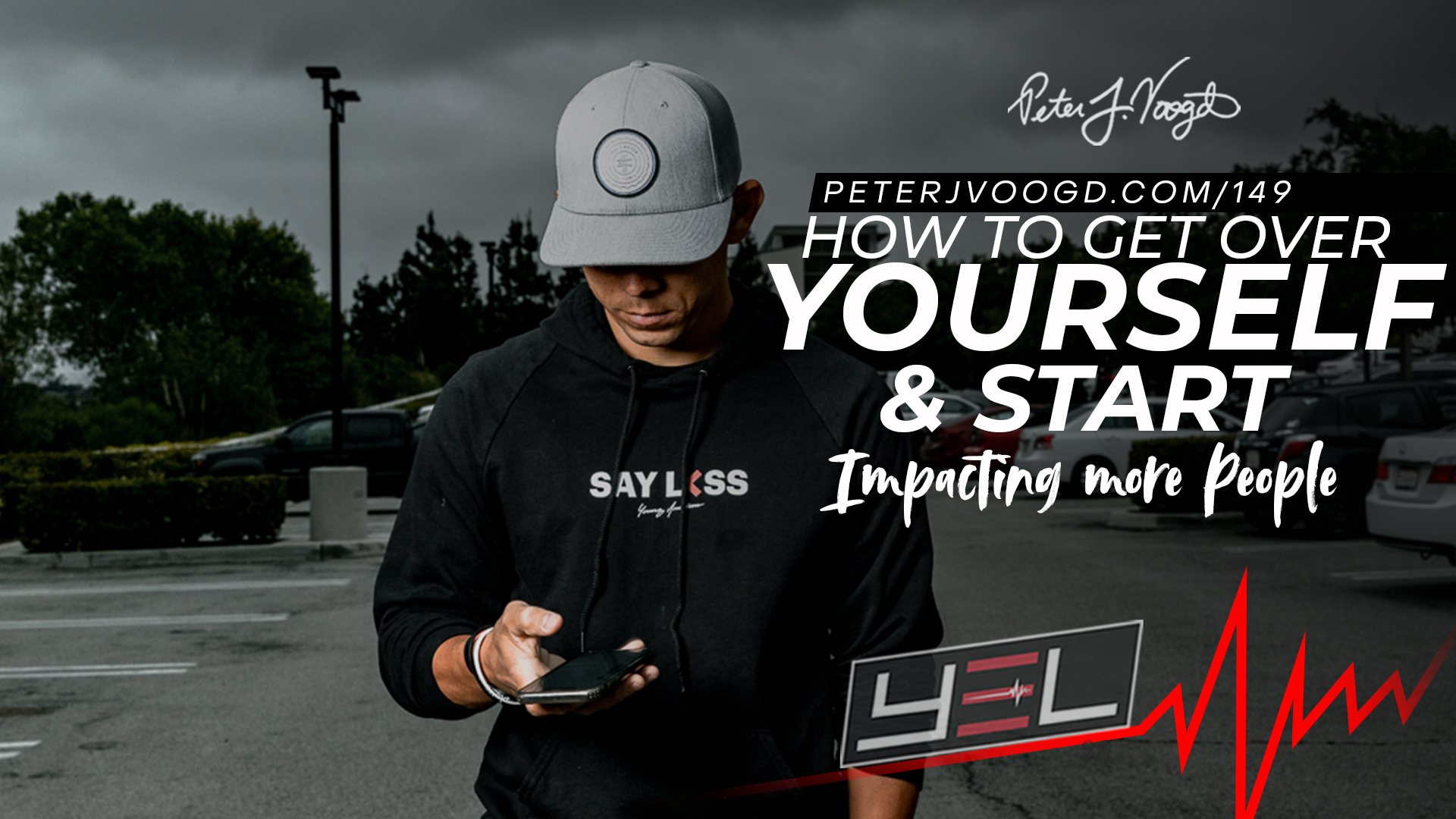 13 Jun

How to Get Over Yourself & Start Impacting More People
EPISODE SHOW NOTES
What is the most important thing you need to inspire?
Having a platform is powerful and requires responsibility. It is your obligation and duty to live your best life, practice what you preach and to continue to inspire those who respect you. Being someone people can look up to is a real fulfillment. Hearing people say how much you've changed their lives is something else. So, when I found out that even kids as young as 12 and 13 are listening to my podcasts and want to start change with themselves, I was reminded of how important this platform is: not for me but for them.
People often think that leaving an impact means you have to focus on how you're going to present yourself to others, but that's not how you make a legacy–you must focus on your purpose.
The answer to making a lasting impact and starting a movement doesn't start with what you want, but with what you can give back to those who look up to you. It's all so simple, you just need to flip your perspective.
A lot of people make a lot of money and buy nice things only to realize that doesn't fulfill them at all. Fulfillment is actually giving back.
It's one thing to impact yourself, but it's a whole different level of fulfillment when someone says "You changed my life." This is why you need to change your mindset off yourself and on to your real purpose.
Today's podcast will be all about getting on the right mindset for inspiration and leaving selfishness behind to achieve impact and inspiration.
Let's dive in!
In this episode you will learn…
How to redirect your focus from making content for yourself versus your legacy

What your TRUE priorities should be if you want to inspire and leave your mark in the world

How to add value to your work and provide world class service
WATCH THE FULL YOUTUBE VIDEO BELOW
QUESTIONS:
1. ARE YOUR CREATING CONTENT FOR YOURSELF OR YOUR LEGACY?
GAMECHANGERS ACADEMY
#1 Academy for Gen-Y/Millennial Entrepreneurs
One of the Premier Networking Communities
Millionaire Guest Speakers/Exclusive Mastermind Calls
Over 200 Testimonials
APPLY FOR THE GAME CHANGERS ACADEMY NOW!