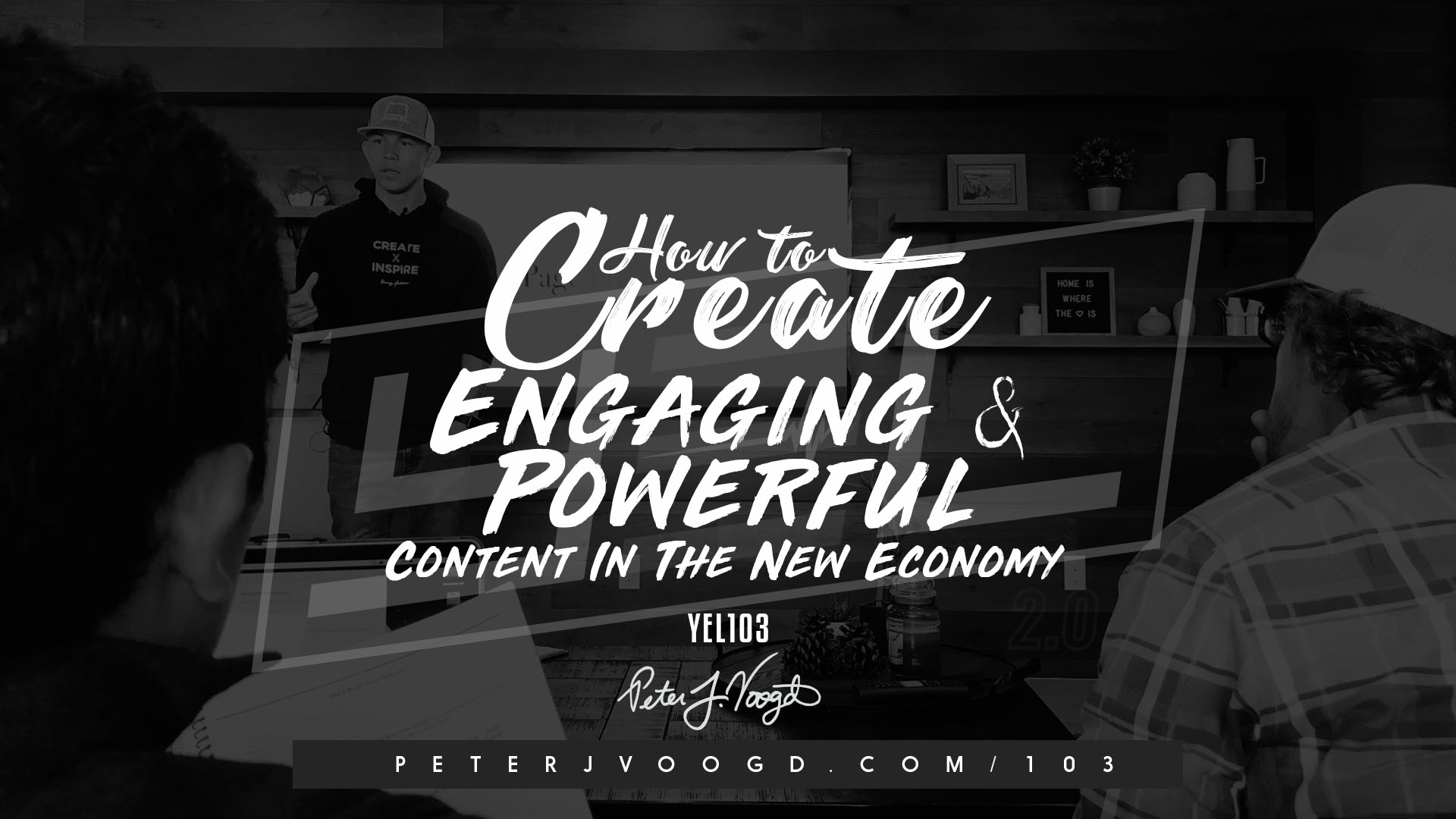 26 Jul

How To Create Engaging & Powerful Content In The New Economy

SUBSCRIBE ON ITUNES LEAVE A REVIEW

EPISODE SHOW NOTES
We live in an era where it's adapt or die. If want to succeed in entrepreneurship, the two non-negotiables are consistently documenting your journey as well as education based marketing.
The question that is most asked by people is what is the key to success in creating online presence? The answer is creating both quality and consistent content that is relevant, engaging and congruent to your brand. It takes skill, strategy and intention to create quality and consistent content.
The biggest mistakes I have seen with people trying to create content is that they are creating the content for themselves or what they think people want. Not doing your research or due diligence and instead creating content to fulfill their own needs and insecurities rather than the needs of their clients.The likelihood of the market place responding to the following mistakes is obsolete.
If you want to be an influencer and an entrepreneur that impacts a lot of people, you need to be aware that it's not about you. It is about the people that you impact, your brand, your service, and exceeding customer expectations. Today I will be talking about what has worked for me in creating quality content and keeping people engaged.
Let's dive in!
In this episode, you will learn . . .
How to create consistent and engaging content that's congruent to building a compelling brand

The biggest mistakes people make when creating content

Different types of content you can create and the platforms you can publish on

5 keys to creating valuable content in 2018

The best practices for the hottest social media platforms
Watch the full YouTube video below:
PROGRAMS
The Game Changers Inner Circle (Now Open!)
You can learn more here – This is Your Private Invitation To Join An Exclusive Mastermind That Guarantees Bigger-Than-Ever Breakthroughs In Your Income, Impact, and Influence.
BOOKS
6 Months to 6 Figures Action Plan (FREE)
SOCIAL MEDIA
Let's Connect on Social Media:
Follow Peter Voogd
It's not about you, it's about the people you impact and your brand or service exceeding expectations Click To Tweet
Make sure you put out content that is relevant and congruent to who you are Click To Tweet
Know what makes your business different and know what makes your positioning valuable Click To Tweet


WHAT POINT OF VIEW DO U WANT TO SHARE WITH THE WORLD THAT U KNOW WILL MAKE AN IMPACT?