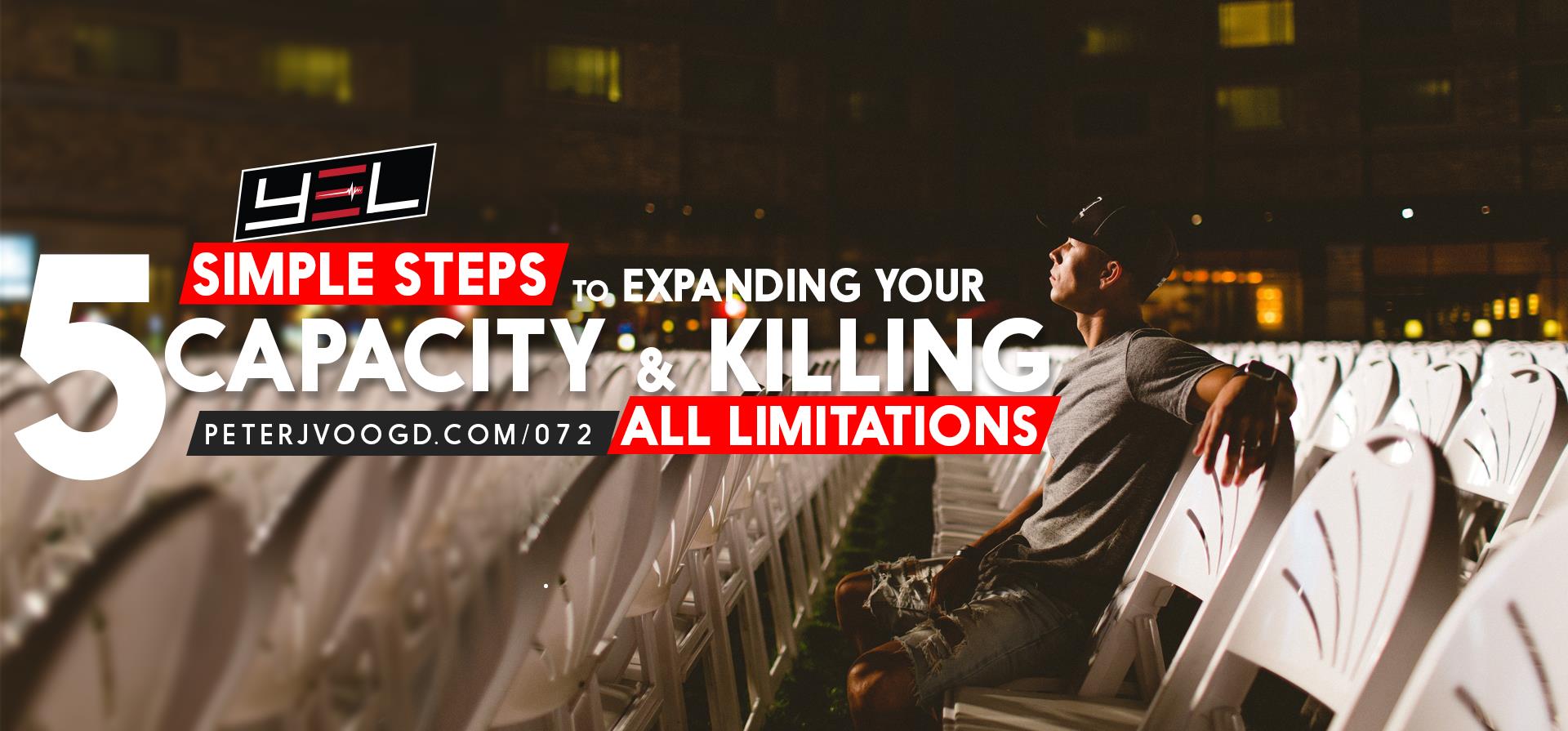 14 Dec

5 Simple Steps to Expanding Your Capacity & KILLING all Limitations

SUBSCRIBE ON ITUNES LEAVE A REVIEW

EPISODE SHOW NOTES

When was the last time you went ALL-IN?

In today's episode, we are going to talk about something that I actually haven't hit on for the past couple of years and it's really how to expand your capacity. I'll share with you the steps on how to push past your current limits and increase confidence with certainty. The truth is, at some point you have to sacrifice to go all-in, so why not now!

The sooner you make the decision that you're going to expand your capacity and not live in a bubble of fear, frustration and limitations, the sooner you'll become a world-class leader.

Let's go!

In this episode, you will learn . . .
Simple steps to expanding your capacity

The journey of

going all-in

Tips on a big key to productivity
People Mentioned:
Elon Musk
Michael Jordan
The mind is like a plastic not elastic Click To Tweet
The more you push yourself the easier life gets Click To Tweet
One percent doubt, you're out Click To Tweet


WHAT'S 1 STEP YOU'LL EXECUTE ON TO HELP EXPAND YOUR CAPACITY?