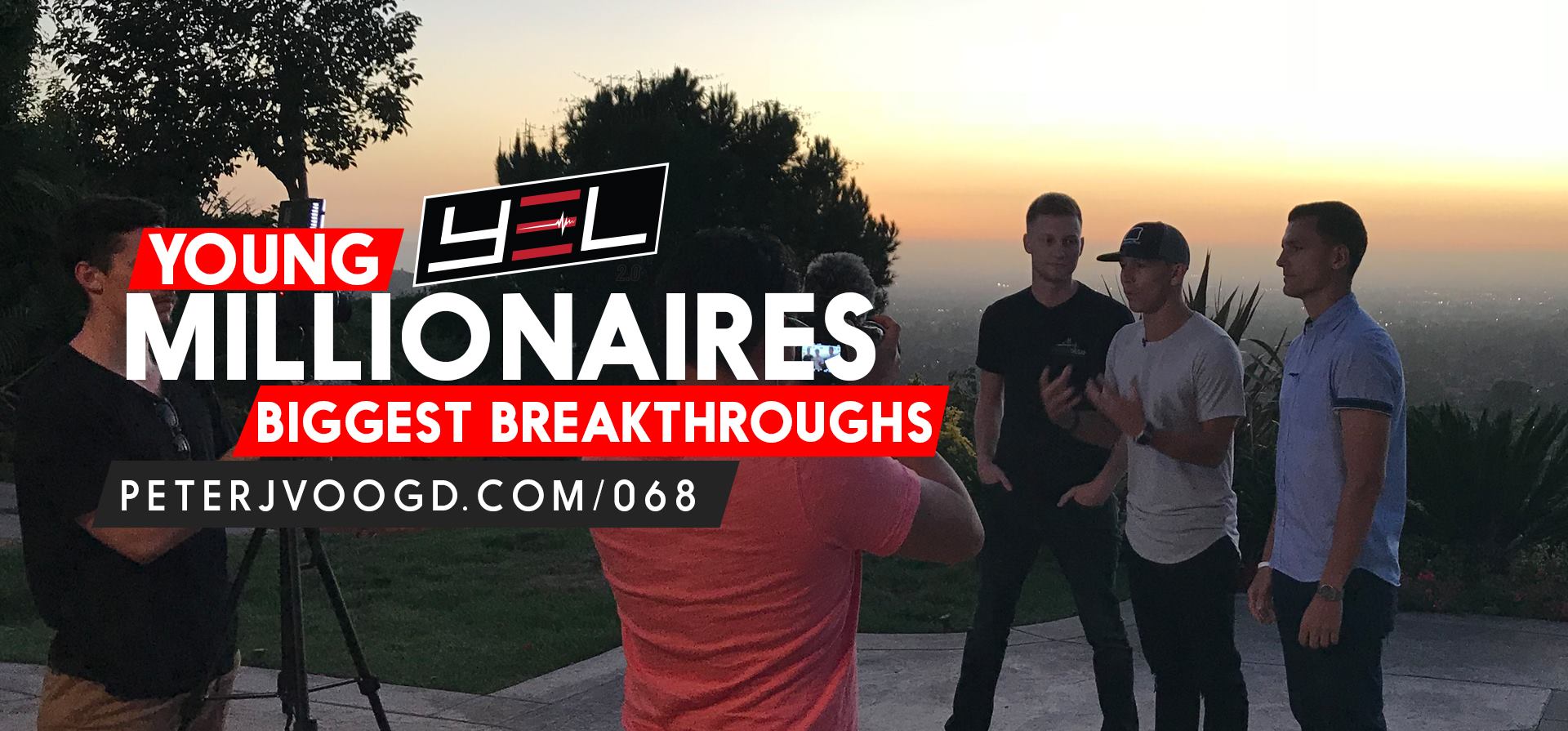 16 Nov

YOUNG MILLIONAIRES BIGGEST BREAKTHROUGHS

SUBSCRIBE ON ITUNES LEAVE A REVIEW

EPISODE SHOW NOTES

It's one thing to reach 6 figures in your business, but hitting 7 figures requires a whole different mindset. There is a huge transfer of money right now – I know 14-year-olds making half a million dollars plus a year, I also know broke 40-year-olds! Age is irrelevant.

Here's the thing, you can't get to 7 figures by doing more of what got you to 6 figures. Multi-millionaires are dead focused on their strengths and area of genius – everything else is delegated to a team who complement their weaknesses.

We want to share our biggest breakthroughs, how to focus on specialized knowledge and ensure you maximise the information that's relevant to your vision.

Our purpose is to give you tactical, relevant, comprehensive value so you can take action on what's going to 10x your growth, cut your learning curve in half and get to that next level. Let's dive in!

In this episode, you will learn . . .
Key factors on knowing your numbers

How to focus on your strengths and your area of genius

Points on

knowing yourself

at the highest level

Approach to challenge yourself to have a completely different operating philosophy

What is the difference between 6 and 7 figures
Watch FULL Video Below:

If you really want to make big money, you need to know your numbers inside and out
Click To Tweet
Protecting your time and getting the right team
Click To Tweet
Challenge yourself to have a completely different operating philosophy
Click To Tweet


WHAT'S YOUR BIGGEST BREAKTHROUGH FROM THIS EPISODE?