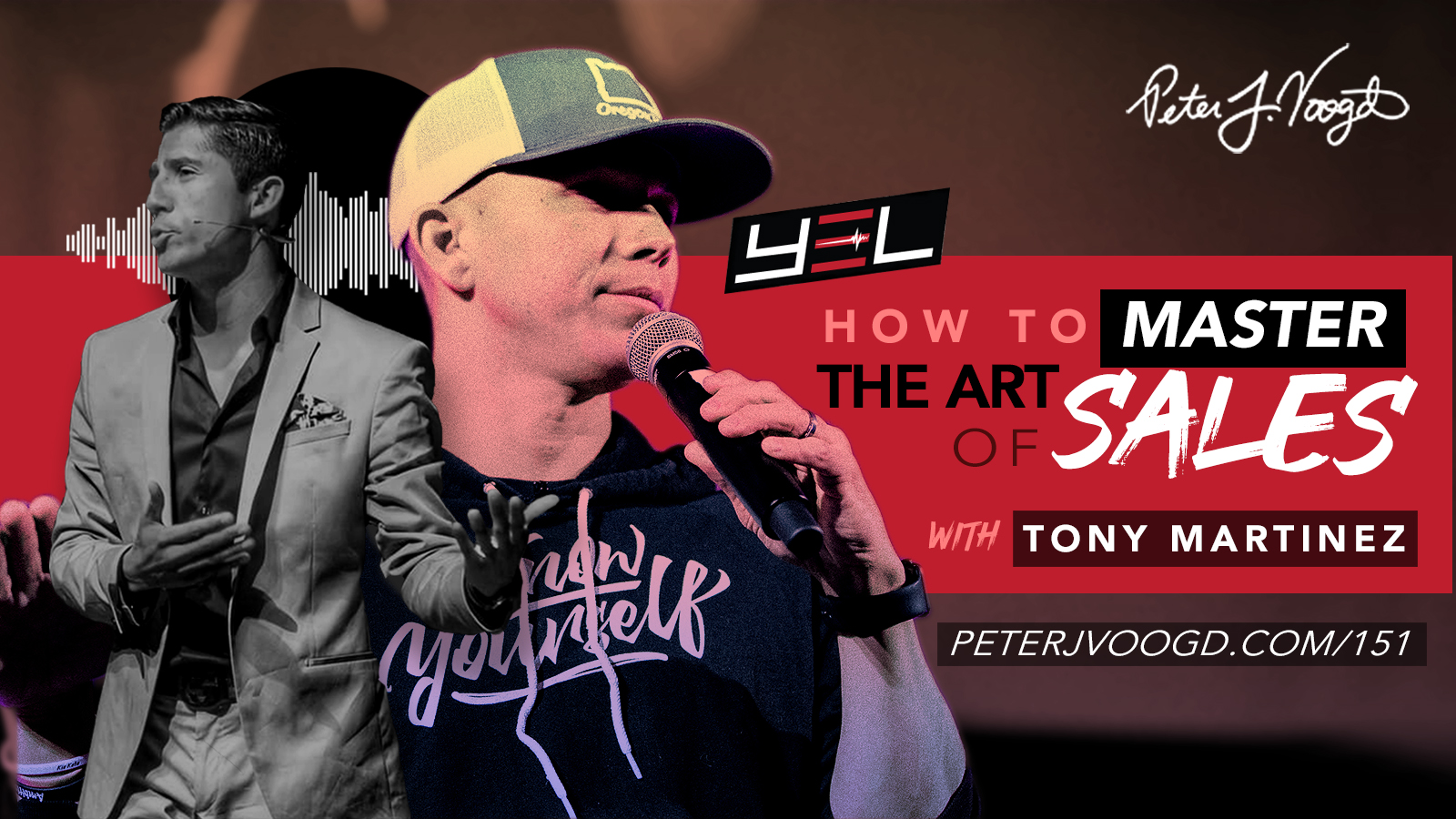 27 Jun

How to Master The Art of Sales with Tony Martinez
EPISODE SHOW NOTES
What is your main goal when making a sale?
There are many salesmen out there claiming that they've already mastered the tricks of the trade but haven't been in the trenches yet! It's hard to make it big and far when your only "goal" is to make a sale.
The secret to mastering the art of sales is actually a lot more simple than you think. All it takes is a little shift of perspective to realize what the end goal is. Understanding that is the first step to being a good salesman.
So joining us today's podcast episode is a rockstar in the sales department. He is a real estate developer, sales strategist, entrepreneur, and speaker: Tony Martinez!
Tony has been in the game ever since he was 13 years old! All his years of experience of working from the ground up to the big leagues of real estate, and sales brought him all the lessons he's going to share with us today.
Don't miss the shot to get a chance to be a master of the trade with exclusive tips from sales expert, Tony Martinez!
Let's tune in!
In this episode you will learn…
How to identify your true goals when making a sale

The simplified method of what you need to remember in sales

The importance of establishing yourself and your credibility in a sales pitch
Watch the full youtube video below!
QUESTIONS:
1. HOW WILL YOU FLIP YOUR PERSPECTIVE TO REACH YOUR SALE GOAL?
GAMECHANGERS ACADEMY
#1 Academy for Gen-Y/Millennial Entrepreneurs
One of the Premier Networking Communities
Millionaire Guest Speakers/Exclusive Mastermind Calls
Over 200 Testimonials
APPLY FOR THE GAME CHANGERS ACADEMY NOW!