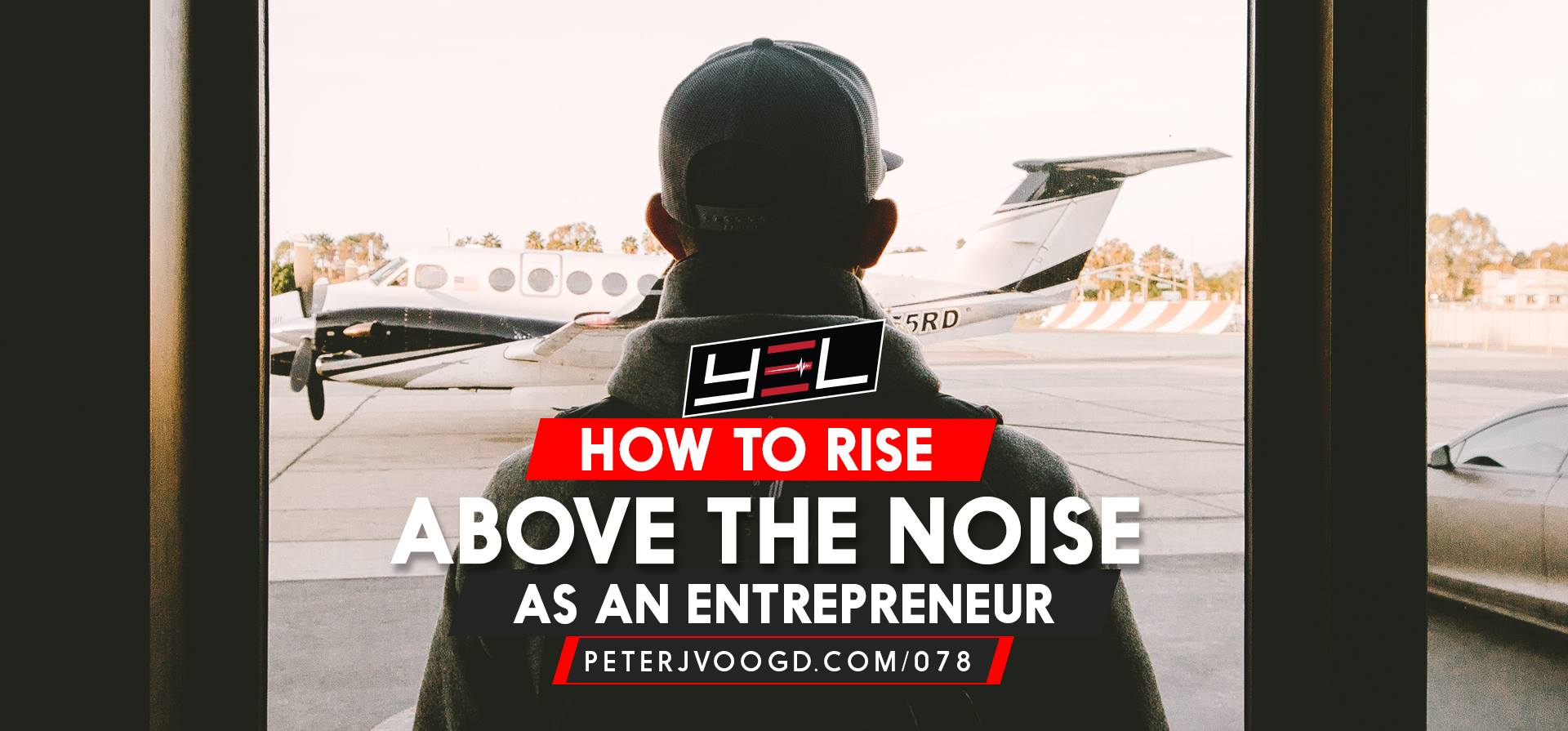 01 Feb

HOW TO RISE ABOVE THE NOISE AS AN ENTREPRENEUR

SUBSCRIBE ON ITUNES LEAVE A REVIEW

EPISODE SHOW NOTES


Are you taking 100% ownership for your life and your success?

Most people place the blame on everybody else and they're betting on everything else – sports games, casinos (you may be interested in Casino X if you are into that), but they're not betting on themselves. Today's episode is about betting on yourself and not letting anybody else or any external circumstance affect your life, happiness, and vision. Sure, finding out which odds are best for the big game coming up is useful, but you don't have control over those. Whereas, you can do things and make changes to your life to significantly increase the odds of your success in this world.

Truth is too many people place blame on everybody else. Entrepreneurship forces you to level up and grow as a human. and forces you to become better or you don't eat. You can either chase success or become so valuable that people come to you!

In this episode, you will learn . . .


Watch part of my speech from the Take Ownership Mastermind at the Red Bull Arena:

If you don't have an ideal vision, you're going to end up somewhere else Click To Tweet

If there was nothing holding you back, what happen to you in 6 months? Click To Tweet

You have to use the reasons and the fuel to fire you up to get past those tough challenges Click To Tweet


WHO'S SOMEONE YOU RESPECT THAT HAS THE LIFESTYLE YOU WANT TO EMULATE?