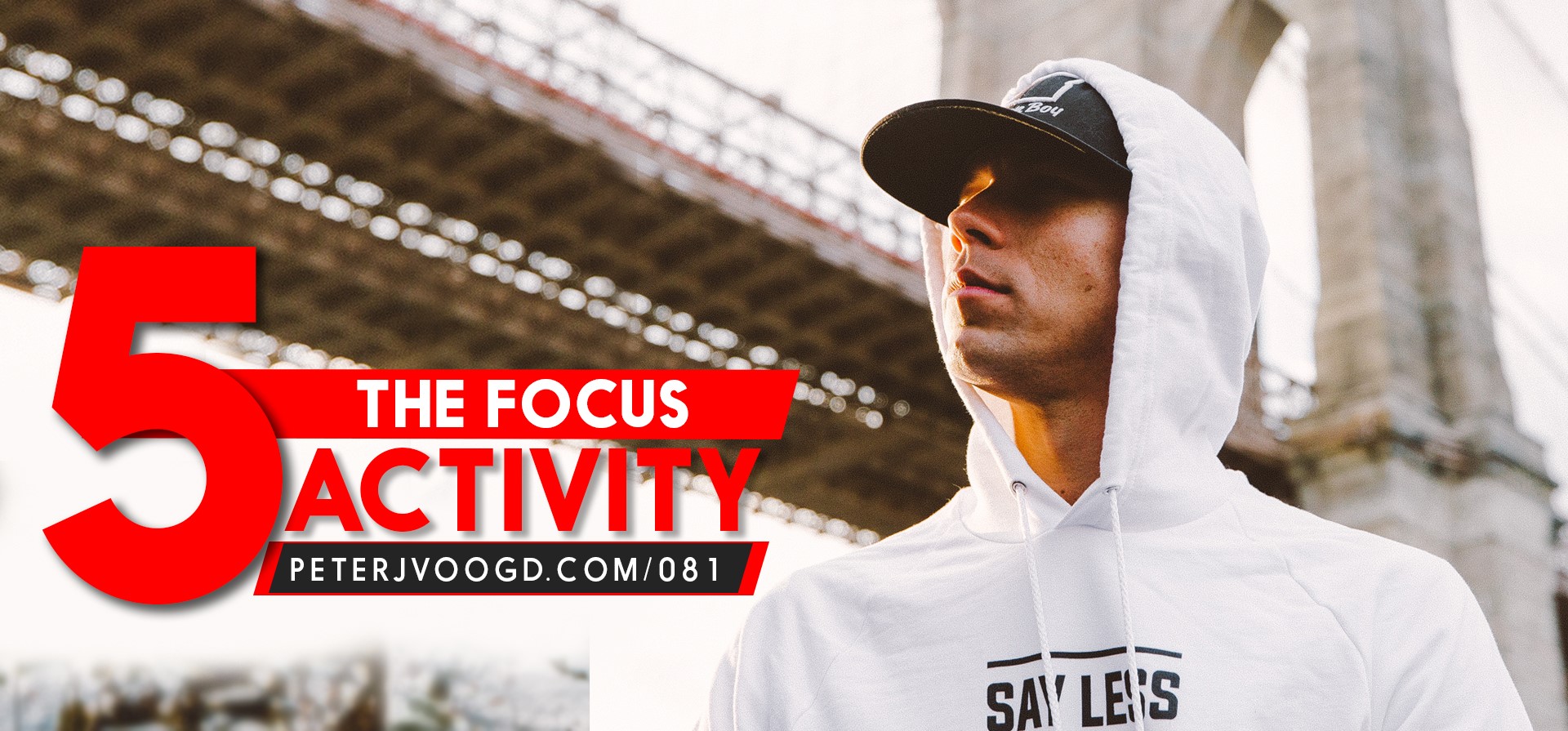 22 Feb

HOW TO GET YOURSELF IN THE ZONE WITH THE 5 FOCUS ACTIVITY

SUBSCRIBE ON ITUNES LEAVE A REVIEW

EPISODE SHOW NOTES


When you feel you are out of your zone, what kind of activity do you do to help you stay motivated?

Sometimes I get so caught up in my routine, I forget to actually give you some of the tactics that have helped me for the last couple of years.

Your job as an entrepreneur is to make sure whether you are there or not, whether you are sick or not, whether you feel like it or not, results are being produced and you are progressing in your life and business.

In this episode, you will learn . . .
Peter's activity to

stay motivated

The focus 5 activity

How to be authentic
Progress is the Ultimate Motivation Click To Tweet
Results is the Name of the Game Click To Tweet
Focus on Gratitude and Focus on what is Important Click To Tweet


HOW HAS YOUR MINDSET SHIFTED WITH THE FOCUS 5 ACTIVITY?