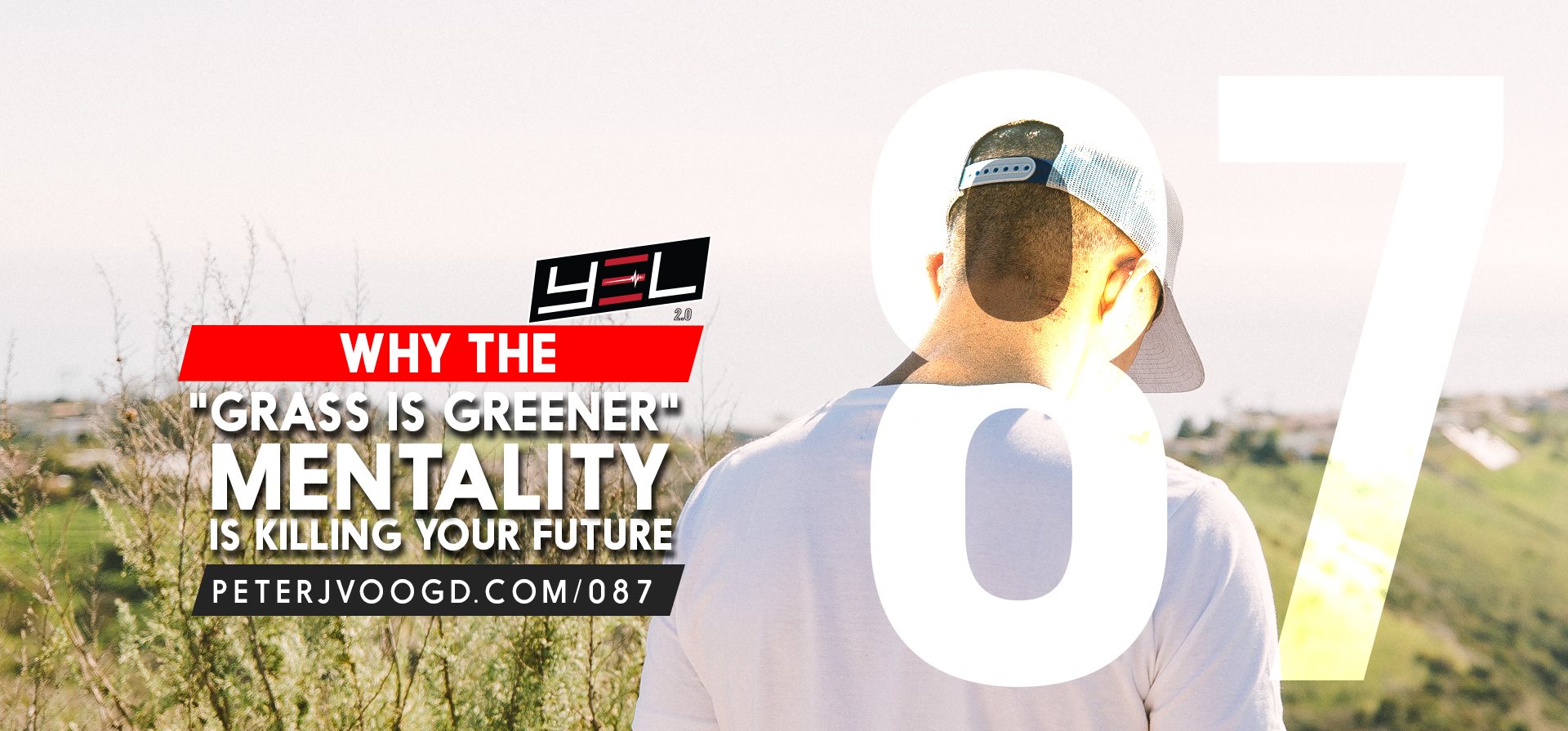 05 Apr

WHY THE "GRASS IS GREENER" MENTALITY IS KILLING YOUR FUTURE

SUBSCRIBE ON ITUNES LEAVE A REVIEW

EPISODE SHOW NOTES

Where are you at in your professional life right now? Are you stepping up your future? Do you consistently develop yourself for your future's sake?

It's important to out all emotion, excuses and preconceived judgments as you review exactly where you're currently at.

The purpose of this episode is to shift your perspective and focus on what really matters. If this resonates with you, please share this message with someone who also needs to hear this.

Remember, time waits for nobody, let's dive in!

In this episode, you will learn . . .

The importance of investing and saving versus spending

The significance of why you are where you are

A checklist of why the "grass is greener mentality" is killing your future

The importance of setting 

high standards
Let's Connect on Social Media:
Follow Peter Voogd
When you get more excited about investing and saving versus spending you start to shift your perspective Click To Tweet
The more you settle, the more you regret Click To Tweet
You're the constant, so work on yourself Click To Tweet


WHAT ARE YOU DOING RIGHT NOW TO STEP UP YOUR FUTURE?