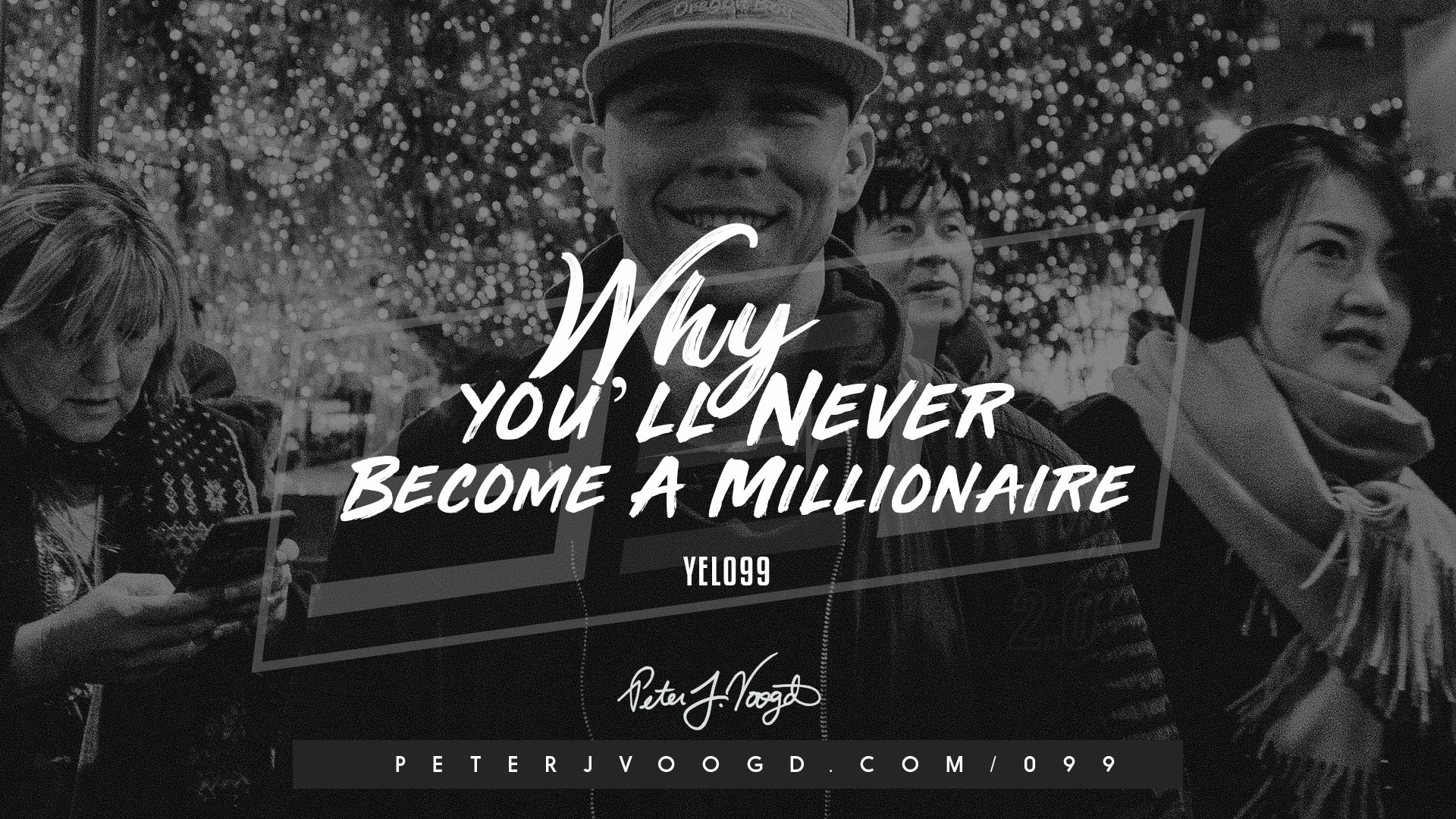 28 Jun

Why You'll Never Become A Millionaire

SUBSCRIBE ON ITUNES LEAVE A REVIEW

EPISODE SHOW NOTES
What's the difference between someone who makes 6 figures and a millionaire? A relentless mindset, strategic game plan and a dynamic inner circle.
There has never been a better time to rise above the noise and build a life on your terms. In this week's episode, we dive into what it takes to be part of the world's 2% and make 7 figures.
We live in an era where age is irrelevant. You can be as young as 17 and reach millionaire status. To make this dream a reality, you have to be intentional and take advantage of the opportunities that are right front of you.
Unfortunately, I see too many people stay in their comfort zones, failing to see the importance of levelling up their belief system, delegation, finding the balance between execution and study, and mastering the right investments.  
The two most exciting things in life are working on meaningful tasks that matter, and making the most out of memorable experiences. If becoming a new age millionaire is your goal to achieve this, then you need to be fully maximising what you have in front of you today, so tomorrow can take care of itself.
Let's do this!
In this episode, you will learn . . .
The top 3 opportunities entrepreneurs miss that stop them from becoming millionaires

How to develop a crystal clear vision

The importance of mastering productivity

High value vs. low value investments

Why you need mentorship to level up
PROGRAMS
The Game Changers Inner Circle (Now Open!)
You can learn more here – This is Your Private Invitation To Join An Exclusive Mastermind That Guarantees Bigger-Than-Ever Breakthroughs In Your Income, Impact, and Influence.
The Game Changers Academy
Apply for the Game Changers Academy today!
BOOKS
6 Months to 6 Figures Action Plan (FREE)
SOCIAL MEDIA
Let's Connect on Social Media:
Follow Peter Voogd
There's a time for thinking and time for action Click To Tweet
Steal time from your low dollar/low value work and invest it into high dollar/high value work and business Click To Tweet
The 2 most exciting things in life are working on things that matter and maximising memorable experiences Click To Tweet


WHAT ACTION WILL YOU TAKE TO MAXIMISE MEMORABLE EXPERIENCES AND BECOME A NEW AGE MILLIONAIRE?