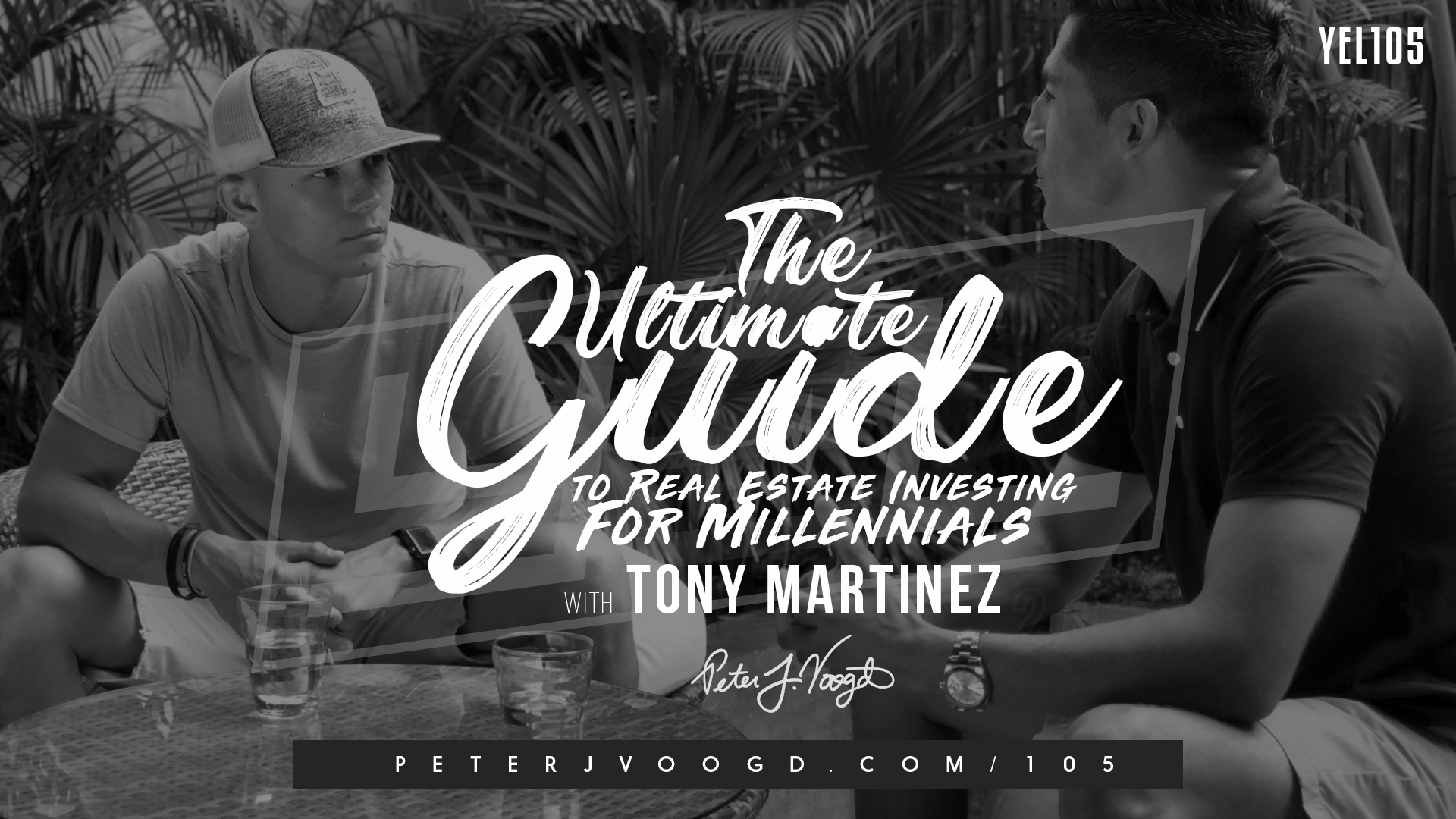 09 Aug

The Ultimate Guide to Real Estate Investing For Millennials – with Tony Martinez

SUBSCRIBE ON ITUNES LEAVE A REVIEW

EPISODE SHOW NOTES
How do the successful people grow massive wealth? Contrary to traditional beliefs, it's not by saving. It's through investmenting.
In this episode, we speak to one of Mexico's youngest, most knowledgeable real estate investors Tony Martinez. At 19, Martinez hit his first 6 figures – making $126,000. Thanks to his brother during his teen years, he learnt to surround himself with the right people – choosing only those who would add value to his future goals.
Within the next few years, Martinez lost all that money and more (nearly a million), taking his wealth for granted and lavishly spending on luxurious pleasures.
This experience was the turning point that changed Martinez to become the man he is today – an investor. Martinez decided to turn his mistakes around and begin truly educating himself on how to grow his money for the long-term. He mentions how the accumulation of money should never drive someone to fear and hoard. Money should give them a hunger and aspiration to work for more and have it reward you in return.
He also shares with us his biggest learning lessons about researching what investments are worth making and strategically timing your investments.
If you're a game changer who wants to do more than just make 6 figures and learn how to make your money work as hard as you do, this episode's for you.
Let's dive in!
In this episode, you will learn . . .
The importance of surrounding yourself with the right people

Why you need to educate yourself on how to grow your money before you spend it

The difference between saving out of fear vs. investing and financial projecting

Why you need to have direction with your investments

How crucial it is to strategically time your investments
watch the full youtube below:
BOOKS
6 Months to 6 Figures Action Plan (FREE)
SOCIAL MEDIA
Let's Connect on Social Media:
Follow Tony Martinez
Follow Peter Voogd
If you don't have a direction with money, your savings quickly become dispersed amongst emergencies Click To Tweet
Put your money to work for you Click To Tweet
No matter what you buy now, it's going to grow Click To Tweet


WHAT INVESTMENT WILL YOU MAKE TODAY TO GROW YOUR WEALTH?