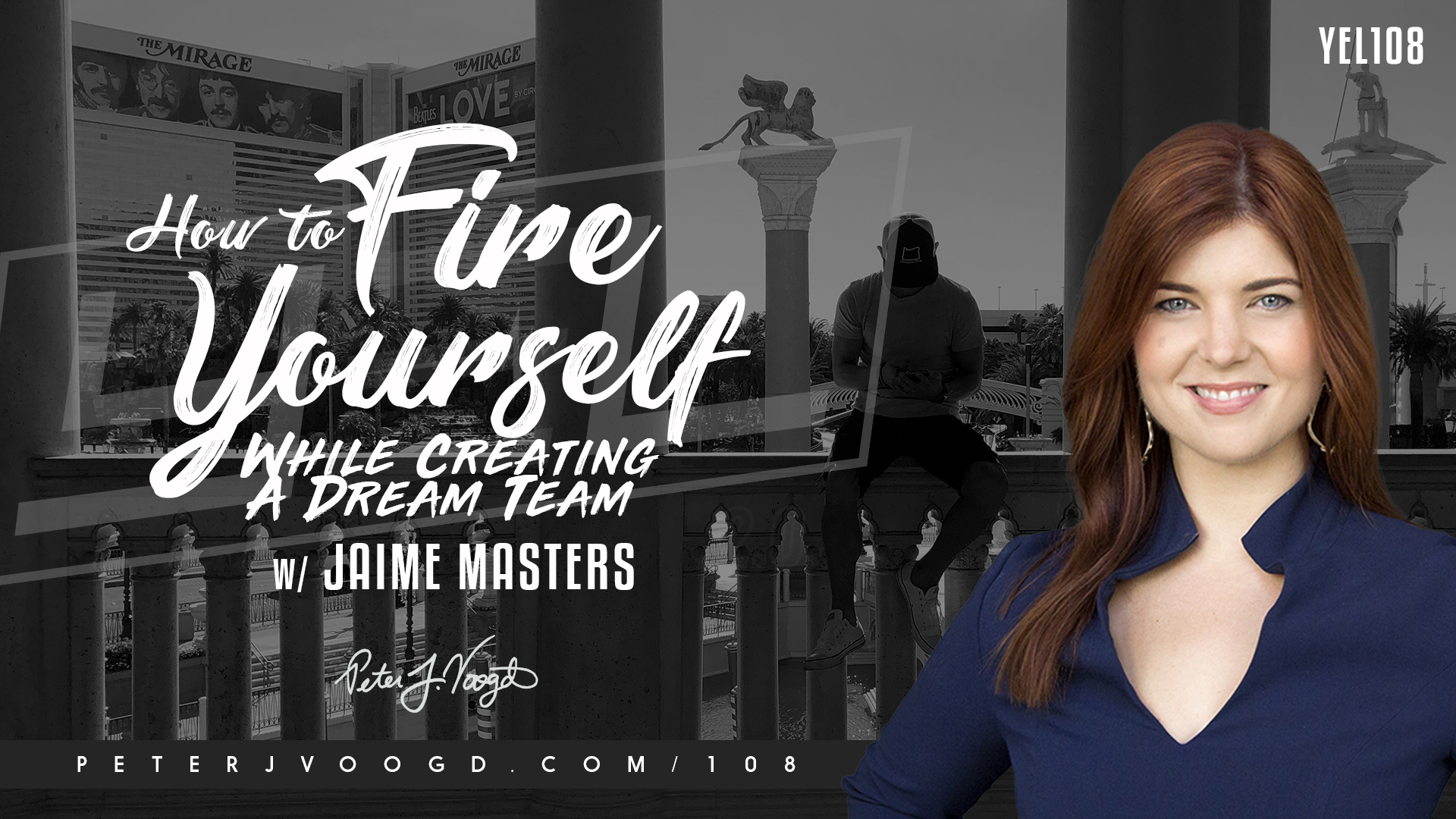 30 Aug

Jaime Masters – How to Fire Yourself While Creating A Dream Team

SUBSCRIBE ON ITUNES LEAVE A REVIEW

EPISODE SHOW NOTES
In this week's podcast episode, we have a special guest, Jaime Masters. Masters is an expert in helping small businesses take it to the next level. She really hones in on what it takes to grow your business from six figures to a million dollar company.
What are the constant mindset and actions that separate seven figure entrepreneurs from the six figure entrepreneurs? The number one mindset of a millionaire, is the commitment to the end goal. It is not about writing down your goals, or how it will happen (which most entrepreneurs get caught up in). It is the commitment to your end goal, no matter what happens. Whether things get tough, it is the ability to adapt and adjust regardless of any circumstance.
Secondly, the speed of implementation has been another main difference amongst those who are earning seven figures and to those earning six figures. The biggest key in speeding up implementation in your business, is to have an amazing team to help you implement, test or even level up what's already working for your business. Consistency between both mindset and the speed of implementation makes the biggest difference in maximising the income of your business.
Want to learn exactly how to create that dream team that you have desperately been needing to speed up your growth to seven figures? Tune in this week's episode!
In this episode, you will learn . . .
What it takes to think like a seven figure entrepreneur

How to increase the speed of implementation in your business

What you can do to maximise your business income

How you can create that dream team to maximise the returns of your business
Watch the Full YouTube Video Below:
PROGRAMS
Learn More About 'Game Changers Academy'
BOOKS
6 Months to 6 Figures Action Plan (FREE)
SOCIAL MEDIA
Let's Connect on Social Media:
Follow Peter Voogd
Follow Jaime Masters
The commitment to the end goal, no matter what Click To Tweet
Being able to level up the pieces that are easier to level up, is way better than starting a whole new thing Click To Tweet
Conceptualise the importance of knowing your numbers, because what took us from six to seven, was this Click To Tweet


WHAT STEPS DO YOU PLAN TO TAKE TO SPEED UP THE IMPLEMENTATION OF YOUR BUSINESS?