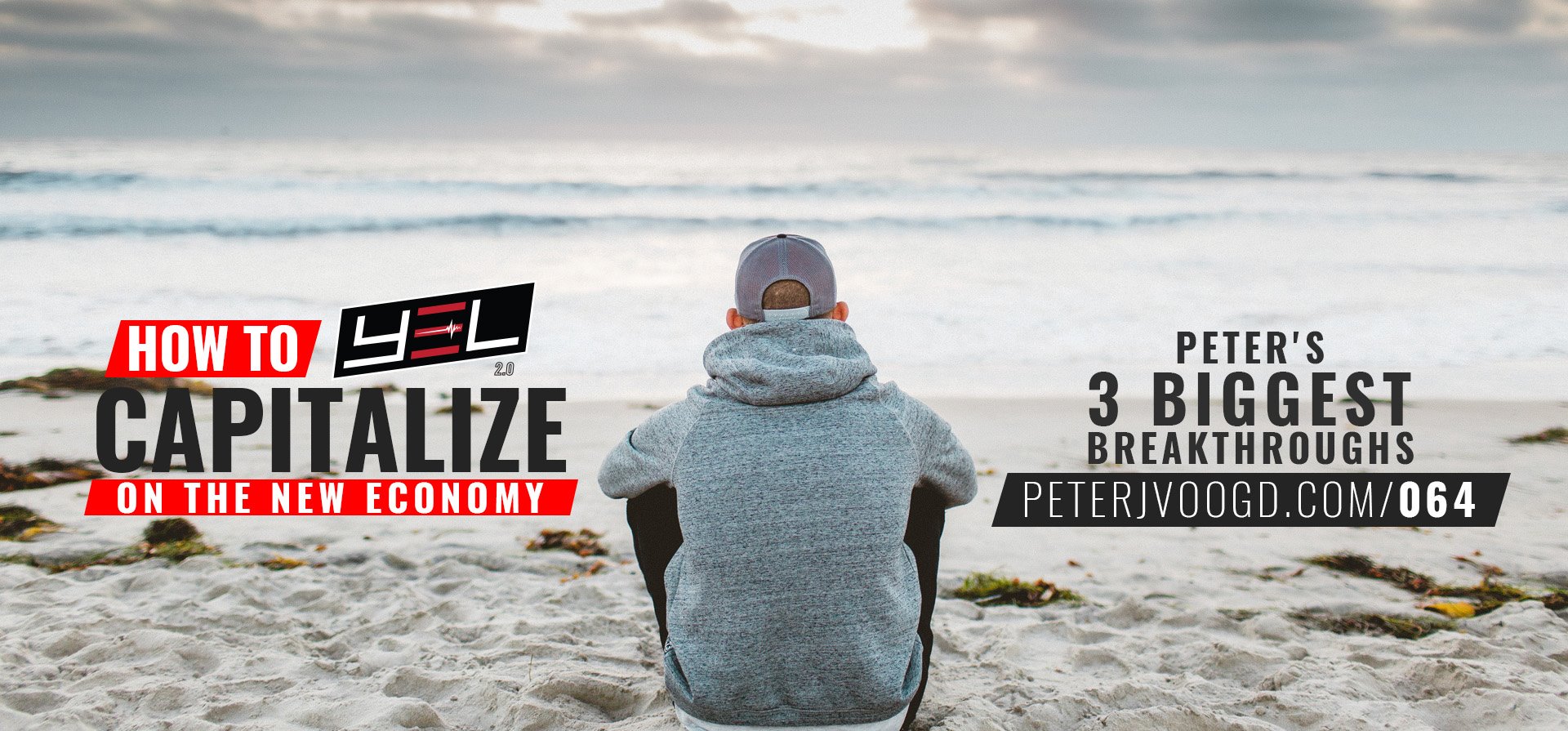 12 Oct

HOW TO CAPITALIZE ON THE NEW ECONOMY

SUBSCRIBE ON ITUNES LEAVE A REVIEW

EPISODE SHOW NOTES

Have you ever compared yourself to those who've achieved success?

In this day and age, it's easy to look at celebrities, experts, and influencers as a whole different breed compared to ourselves. I want to shift your perspective and remind you not to separate yourself from other people's accomplishments – they've just put more time in than you. Remember, everybody is different. For us entrepreneurs, our business becomes a reflection of ourselves and what you dedicate your life to.

This is the greatest time in human history to capitalize on entrepreneurship, success and building a life on your terms. Things are changing. What worked 5 or 10 years ago doesn't work anymore. I know 15 year olds making half a million + and I know broke 40 year olds. If you're not growing and investing in yourself everyday, you're just existing.

I want to make sure you don't miss out on this amazing opportunity for fulfilment, peace of mind, wealth and success for yourself and the people around you.

When i think about my story, I've already failed my way to success. My story is not perfect, but my purpose is to be as authentic and real as possible.

These are my 3 biggest breakthroughs I've ever had.

My personal mission is to help bridge the gap for you and help you get to that next level of achievement and success.

Are you ready? Let's do this!

In this episode, you will learn . . .
My 3 biggest breakthroughs that I have ever had

What's on my one page plan that helped me change my game

The one thing that I am proud of, on top of all the breakthroughs I've had
Don't differentiate yourself from everybody else
Click To Tweet
Your business is a reflection of you
Click To Tweet
Perfectionism is the enemy of real entrepreneurship
Click To Tweet
People mentioned:
Watch Peter Voogd speak about his 3 Biggest Breakthroughts at Success Live Event!


WHAT ARE YOUR BREAKTHROUGHS THAT MADE AN IMPACT AND BIG DIFFERENCE IN YOUR LIFE AND BUSINESS?