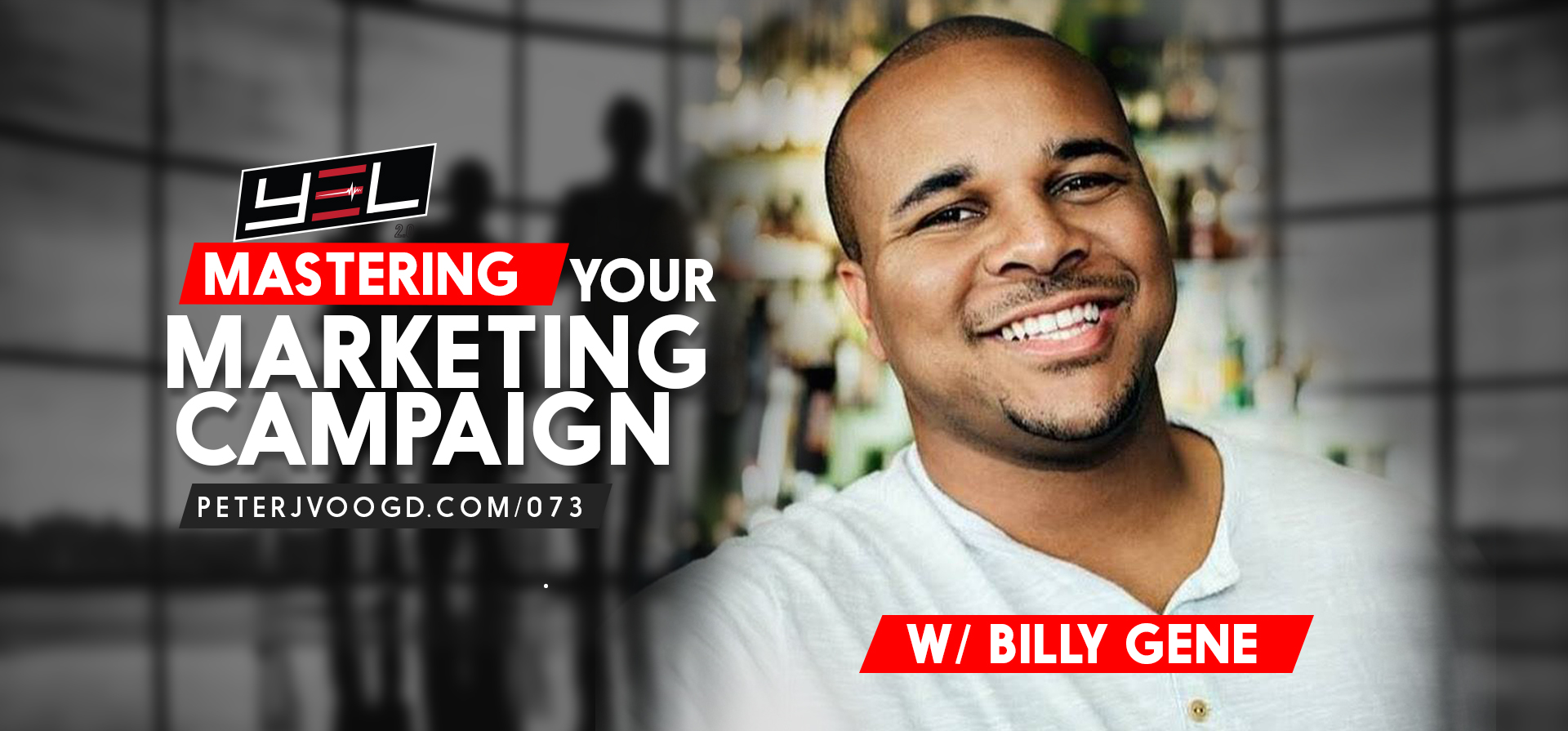 21 Dec

MASTER YOUR MARKETING CAMPAIGN WITH BILLY GENE

SUBSCRIBE ON ITUNES LEAVE A REVIEW

EPISODE SHOW NOTES

Have you mastered your marketing campaign yet? How do you practice spending money on your marketing in your business? Are you learning how to do it in an effective way to produce results?

In today's episode, Peter Voogd links up with Austin Netzley and Mark Lack to interview marketing guru Billy Gene and discuss how you can explode your business in 2018 and beyond!

Let's dive in!

In this episode, you will learn . . .
How to succeed online
How did Billy Gene own his phrase of marketing
How did Billy learn all about CRM marketing campaigns
Steps on how to build your business
General ratio to spend versus awareness, lead capture and sales
The key levels Billy Gene's implemented to get to a million dollars

a month

Pointers on how to advertise
How to determine a successful campaign
Traits on hiring people
Bulletproof marketing strategies to create content

Tips on building culture

Billy Gene's transition
People Mentioned:
Tom Cruise
Kevin Hart
The Rock
Lady Gaga
Rhianna
Dr. Dre
Mark Cuban
Elon Musk
Tyler Perry
NBC
James Cameron
Michael Beckwith
Tai Lopez
Fancy Hands
Websites Mentioned:
Money should not be holding you back Click To Tweet
When you have something that works it will bring customers for a long time Click To Tweet
Simplicity is the key to growth Click To Tweet


WHAT'S YOUR #1 MARKETING LESSON FROM TODAY'S EPISODE?