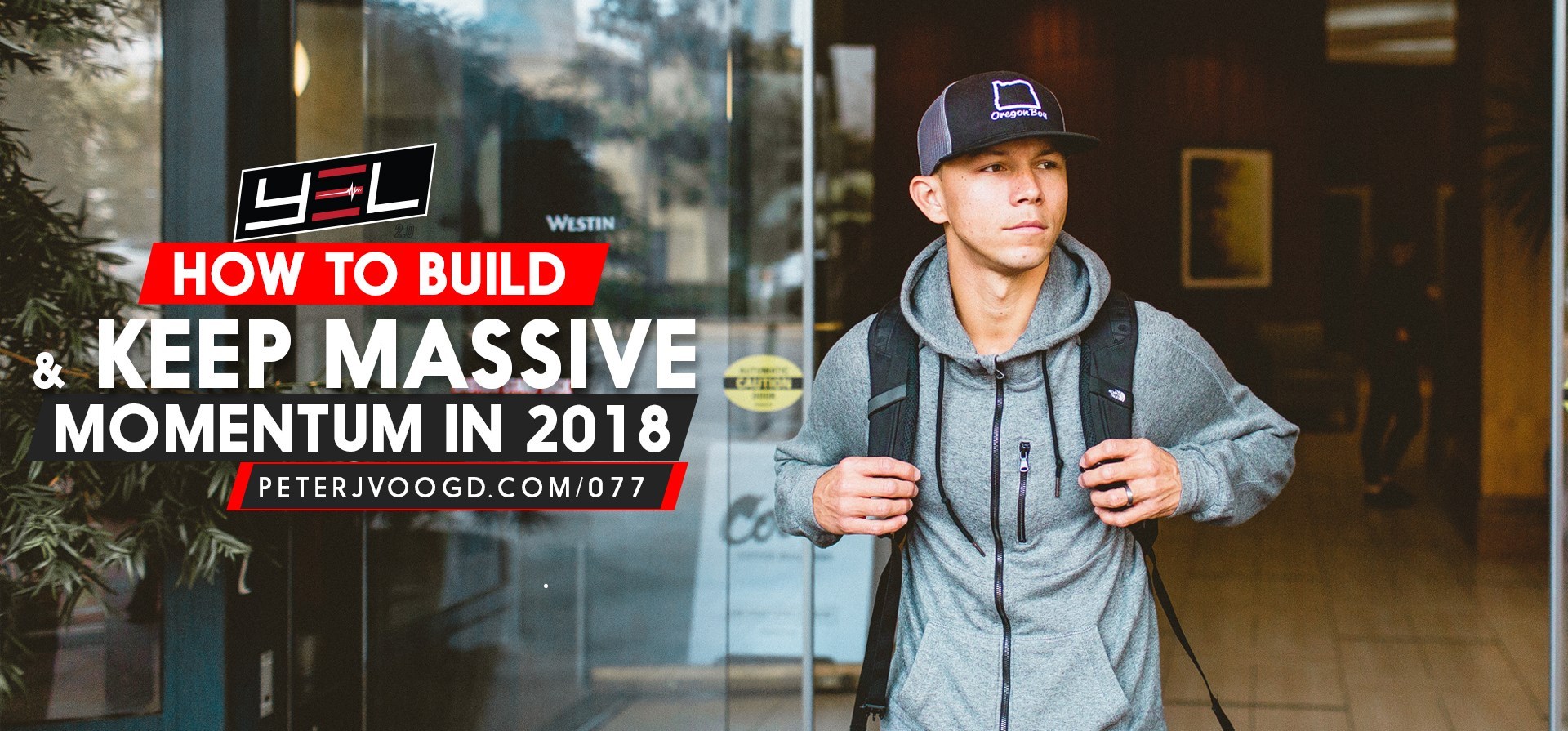 25 Jan

HOW TO BUILD AND KEEP MASSIVE MOMENTUM IN 2018

SUBSCRIBE ON ITUNES LEAVE A REVIEW

EPISODE SHOW NOTES


Are you ready to build massive momentum in 2018?

The main purpose of this episode is to keep you on track, to spark your mind and stay focused until the end of the year. It's easy to be motivated in January, but it takes consistency to build real habits. I'll be sharing with you my biggest lessons to stay on track from my higher level masterminds with some of the top achievers I know.

Where are you currently shooting small where you should be shooting big? Whether it's charging more, increasing your client base and demographics, or fighting for your market's attention, remember… there are so many people in this world right now that need your impact – it's not about you anymore, it's about changing the lives of those around you.

In this episode, you will learn . . .

Keys to maximizing 2018

Profit producing

activities

Questions to ask yourself to make sure you are on the right track

When to move from local clients to international

Strategy to identify potential clients & partnerships

Running through your values: Profit or Peace of Mind

How to

monetize business

in 2018

How to keep the momentum in January and beyond
People Mentioned

Ryan Blair
Eric Thomas
Brian Tracy
Grant Cardone
Jordan Belfort
Jordan Wirsz
Skills are weapons Click To Tweet
Prioritize your schedule based on what stage you are at in life and business Click To Tweet
Solidify a great week through systems and through non-negotiables Click To Tweet


HOW ARE YOU BUILDING MOMENTUM IN 2018?