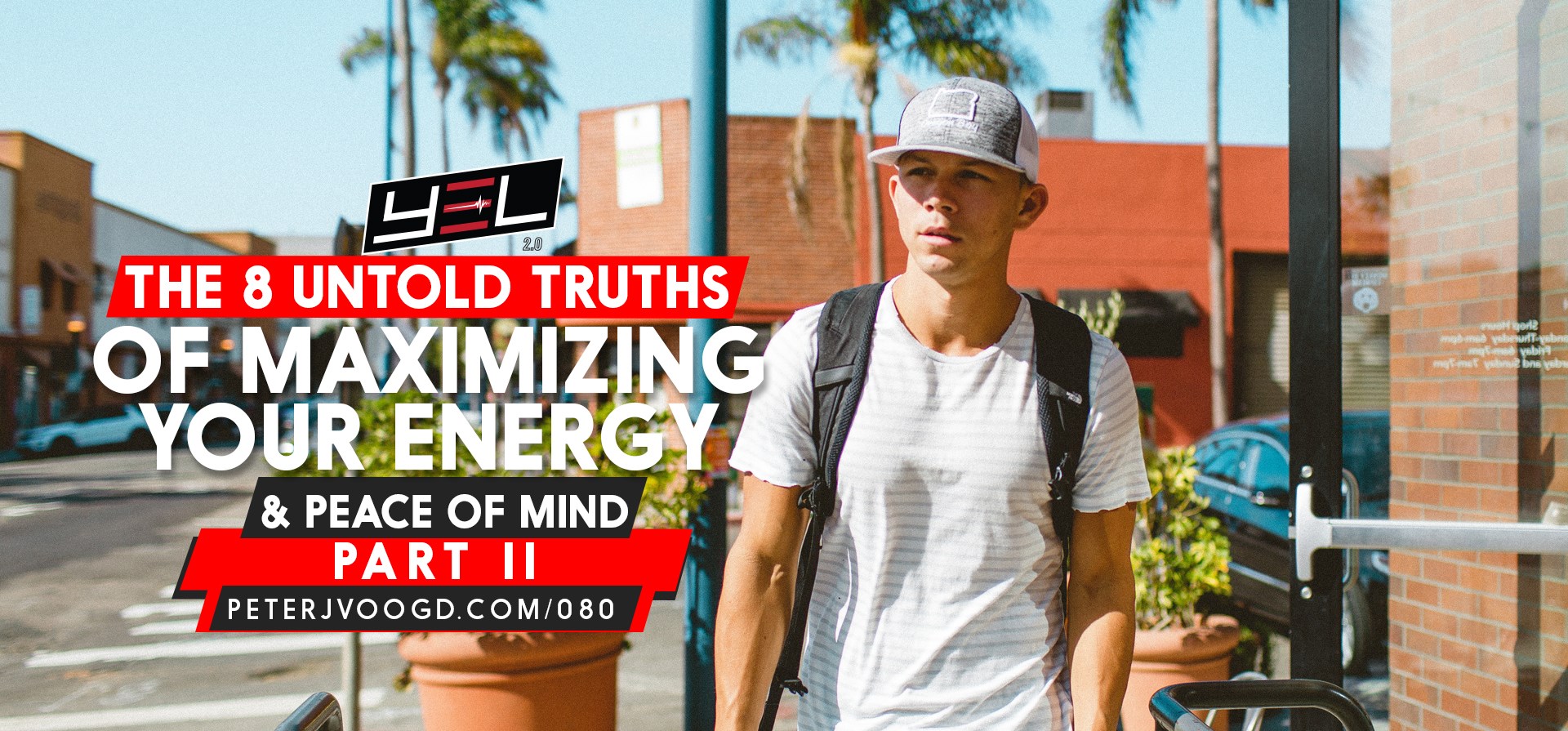 15 Feb

YEL080 – THE 8 UNTOLD TRUTHS OF MAXIMIZING YOUR ENERGY & PEACE OF MIND PART II

SUBSCRIBE ON ITUNES LEAVE A REVIEW

EPISODE SHOW NOTES


Are you living in your own world of reality? Are you protecting the 3 important areas in your life: emotional, physical and mental health?

This is part two of how to maximize your health, energy, and peace of mind. I really hope that you took the last episode serious and I encourage you if you haven't listened to part one, this one won't as much of make sense.  You have to go back and listen to part one first because that will give you a framework for what we are going to talk about today.

So let's go and dive in!

In this episode, you will learn . . .

Books Mentioned:
6 months to 6 figures

People Mentioned:
Dr. Oz
Mark Twain
Gerard Adams
Rafael Nadal
Tiger Woods
Lebron James
Stephen Curry
Tom Brady
Lance Armstrong

It's not about time management, it's about energy management Click To Tweet

Create and live in your own reality Click To Tweet

Protect your mind, body and health Click To Tweet


WHAT'S 1 THING YOU CAN DO RIGHT NOW TO MAXIMIZE YOUR ENERGY AND PEACE OF MIND?