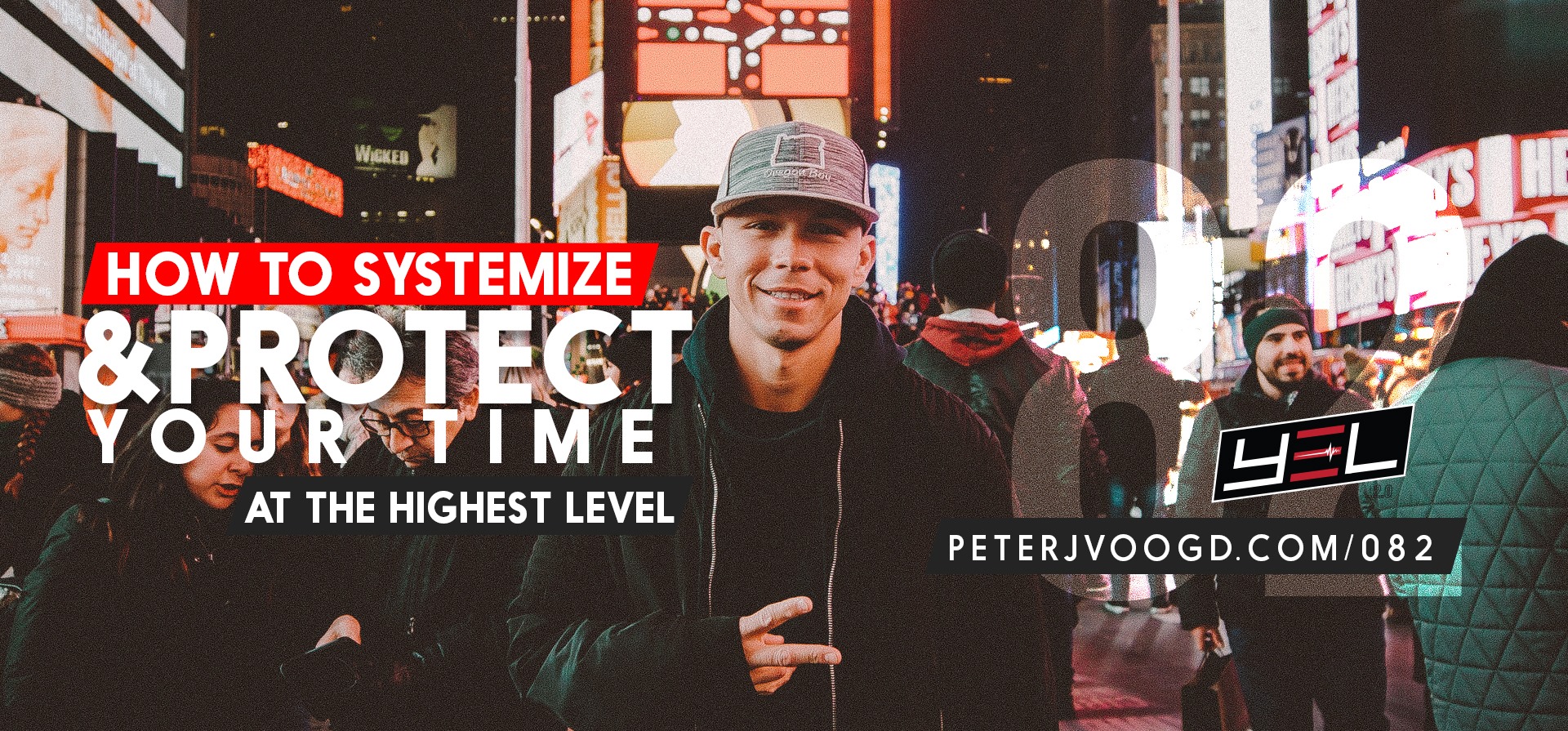 01 Mar

HOW TO SYSTEMIZE & PROTECT YOUR TIME AT THE HIGHEST LEVEL

SUBSCRIBE ON ITUNES LEAVE A REVIEW

EPISODE SHOW NOTES

Are you always running out of time, struggling to finish your tasks, and experiencing a complete lack of results? Do you have any type of system in place or criteria for determining what you utilize your time on versus what you dismiss?

It's easy to confuse "busy-ness" with productivity, so it's crucial to understand the importance of systemization and rituals. One of the most important lessons you'll ever learn is to respect and value your time at the highest level. By mastering this, you will understand when and how to say yes to the things that align most with your vision and be able to identify the things that don't congruently align with the World-Class lifestyle you are trying to obtain.

So how do you create a system that enables you to create more time and that helps you identify what's most important? On today's podcast, I walk through the exact step-by-step process that will help you reclaim your time and align your decisions with your priorities:


In this episode, you will learn . . .
How to systemize & protect your time at the highest level

Tips on

creating leverage

for yourself to elevate your career and your life

5 BIG questions that Peter asks himself in order to properly value and protect his time

Fundamental keys to

becoming more valuable

Ideas on how to create more time and say no to those activities that are not advancing you both professionally and personally
Books:
People:
Websites: 
What you don't know about who you are and yourself controls your entire life Click To Tweet
If you don't understand your worth and value nobody else will Click To Tweet
Redecision is the opposite of indecision Click To Tweet


WHAT KEYS AND IDEAS STOOD OUT FOR YOUR BUSINESS?