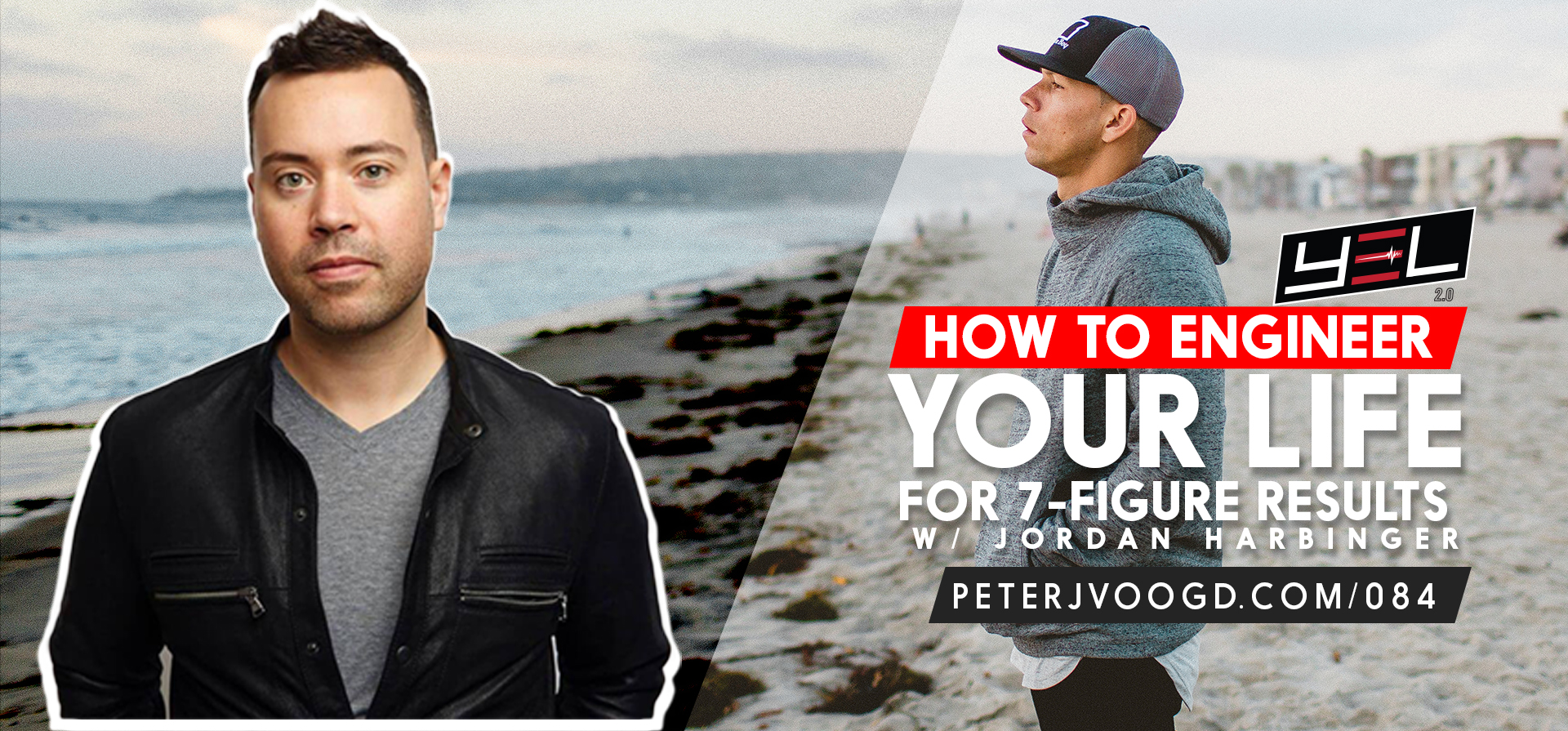 15 Mar

HOW TO ENGINEER YOUR LIFE FOR 7-FIGURE RESULTS WITH JORDAN HARBINGER

SUBSCRIBE ON ITUNES LEAVE A REVIEW

EPISODE SHOW NOTES

What makes a real 'game changer'? How do you think your brand and network play a role in building credibility and respect in your industry?

Our special guest today has a long track record of success and has gained massive respect by building his network without expecting anything in return. With charisma and experience in the entrepreneurship space, you'll learn what it takes to build successful brands and networks. He's an American lawyer, co-creator of The Art of Charm podcast with almost 5 million listeners… he's a bad-ass! Our guest today is none other than Jordan Harbinger!

In this episode, you will learn . . .

How to develop massive respect in your industry

How to build a network

Benefits of creating a

scalable network

Why keeping score is toxic for your relationships

Steps in rebuilding a brand based on experience

Jordan's approach of inviting a guest on his show

Actionable steps to take in building a podcast

Keys on

creating content

Jordan's two biggest tips to creating healthy relationships
People:
Tim Ferris

Gary Vaynerchuk

Grant Cardone

Shaquille O'Neal

Richard Branson
Nothing stops people that really want to make an impact Click To Tweet
Helping people is really easy if you're not trying to figure out what you want from them Click To Tweet
Stop thinking about what you want to learn from the guest and start thinking about your audience Click To Tweet


WHAT'S YOUR BIGGEST TAKEAWAY FROM JORDAN HARBINGER?