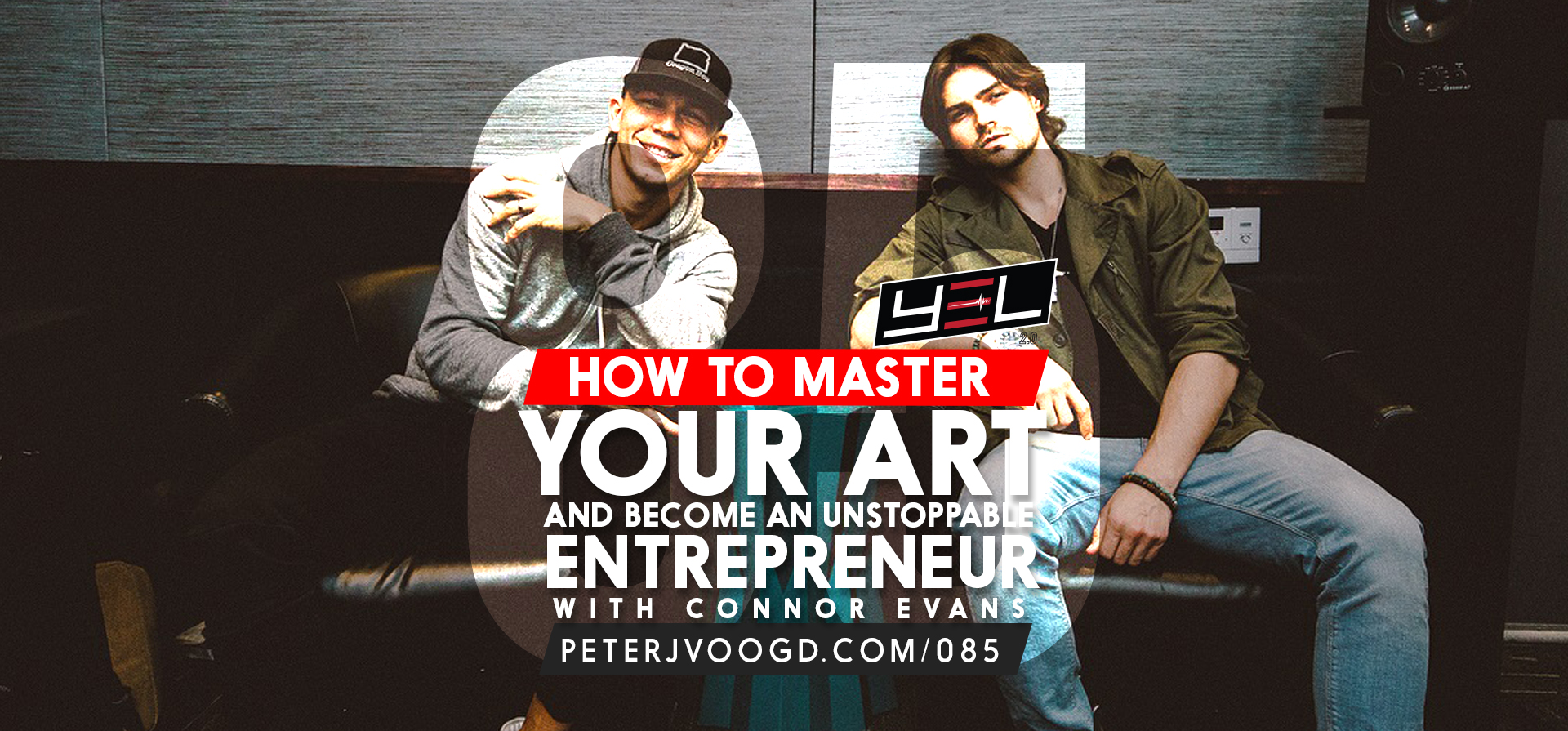 22 Mar

HOW TO MASTER YOUR ART AND BECOME AN UNSTOPPABLE ENTREPRENEUR WITH CONNOR EVANS

SUBSCRIBE ON ITUNES LEAVE A REVIEW

EPISODE SHOW NOTES

What's your journey been like as an entrepreneur? Are you getting enough value from the right sources to keep progressing? Are you maximizing each and every opportunity?

Our entire universe is constantly in a state of vibration and it has never been more important than now to recognize just how big each and every moment is. There's an infinite amount of possibilities that can unfold in a fraction of a second that can have reverberating effects that change the course of your entire life moving forward. Understanding the idea that everything matters, is crucial to maximizing each and every moment.

Recording artist, Connor Evans, has a lot to bring to the table, including being able to understand how to seize each and every opportunity. In today's podcast, he shares his journey of mastering his art and becoming an unstoppable entrepreneur. We hope to inspire you to go chase your entrepreneur dreams, to start doing what you love, and to actually get up and go get it!

In this episode, you will learn . . .

What it takes to learn music at the highest level and how this learned skill can be transferred across any industry

The natural steps needed to progress with your craft and how to break through roadblocks

Connor's tried and true lessons and advice for all young entrepreneurs

How seizing each and every opportunity will enable you to reach your true potential
Watch FULL YouTube Video Below:

Resources:
Become a student of the game Click To Tweet
You need to do what you love Click To Tweet
Whatever it is you're trying to do, devote more time to that more than anything else Click To Tweet


WHAT'S YOUR BIGGEST TAKEAWAY FROM CONNOR EVANS' JOURNEY?