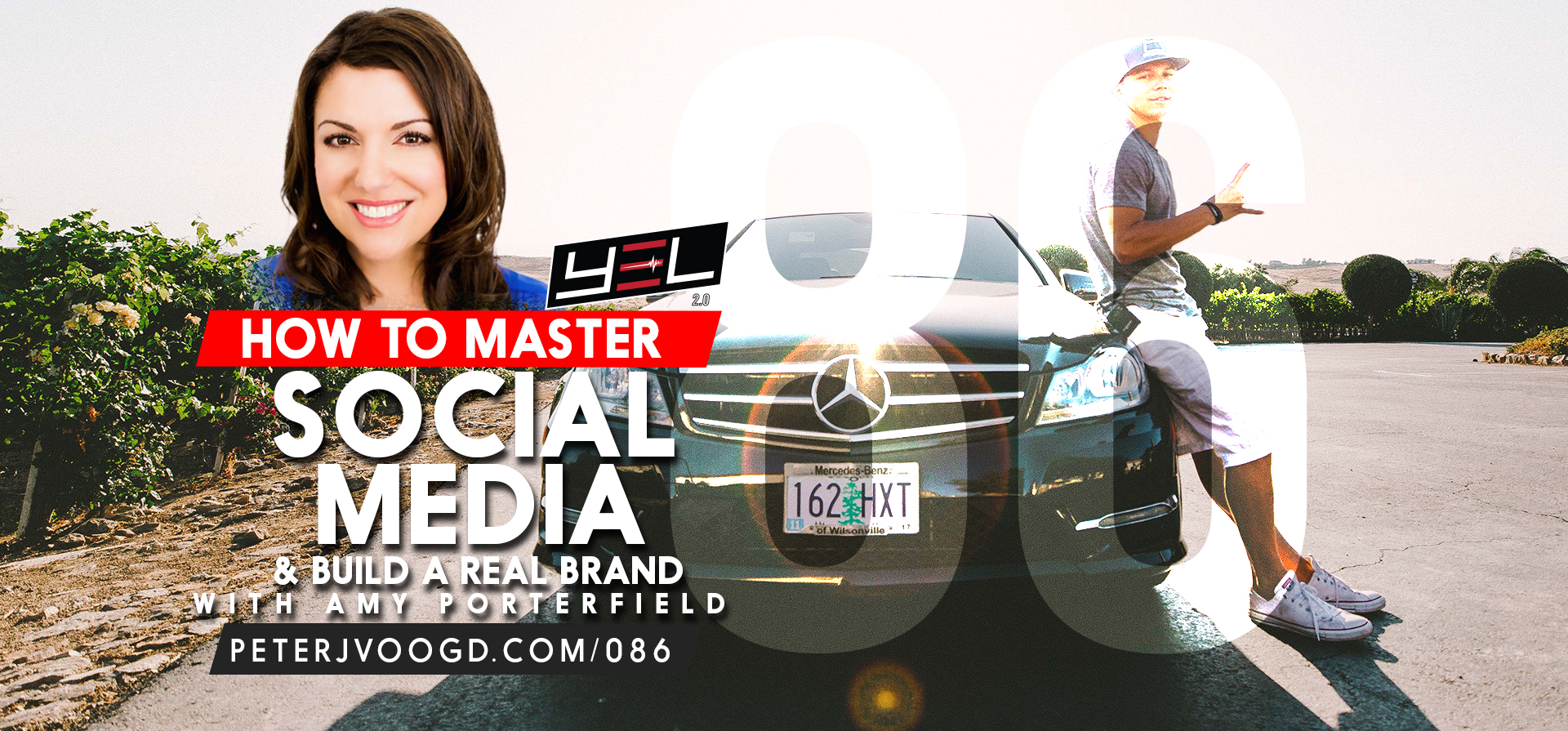 29 Mar

HOW TO MASTER SOCIAL MEDIA & BUILD A REAL BRAND WITH AMY PORTERFIELD

SUBSCRIBE ON ITUNES LEAVE A REVIEW

EPISODE SHOW NOTES

How consistent are you with creating weekly content for your audience? Honestly, how consistent are you? Do yourself and your brand a favor, keep at it day in and day out as this makes a huge difference! Consistency is not a sometimes attitude, it is mandatory and of the utmost importance. When you are not truly 100% consistent, think of the kind of message are you sending not only to society but also to yourself. That's why some entrepreneurs join organizations like world wide dream builders so that when they feel like their consistency is dwindling, they can rely on their fellow members to help them. Before joining an organization, of course entrepreneurs read the world wide dream builders review so they know exactly what they're getting themselves into but it can be comforting knowing that there are plenty of resources available at their disposal if they ever need a little bit of help.

You can share new content on so many platforms nowadays, from websites to blogs and even social media so there's no excuse. The more you the post, your audience will feel more connected to your business and feel involved and invested in your journey and want to read what you have to say, rather than just seeing your username pop up and ignore it. One place you should certainly be posting new content is on your social media platforms. I don't know anyone who isn't on some sort of social platform so you're really missing out if you haven't got a social presence. You can Increase instagram followers as well as twitter followers and Facebook likes with consistent and interesting content so don't miss this trick! You'll be able to reach new audiences on social platforms too.


Our podcast guest today is a social media expert, content creation mastermind, and top speaker who values consistency at the highest level and is a big reason why she has achieved the type of success she already has. She was named by Forbes as one of the Top 50 Social Media Power Influencers, co-author of Facebook Marketing All-In-One for Dummies and Social Media Strategist for entrepreneurs and small businesses including Tony Robbins.

Get ready for a ton a value from none other than Amy Porterfield.

Once a corporate girl, she convinced herself to take the leap into entrepreneurship on her own and she has never looked back! Tune in and learn how you can do the same through social media, consistency, and trusting your vision and brand!

In this episode, you will learn . . .


Let's Connect on Social Media:

Follow Peter Voogd

Follow Amy Porterfield

Consistency is the number one thing that pushes you above everyone else Click To Tweet

In entrepreneurship if you don't challenge yourself & stay consistent, you don't eat Click To Tweet

Hire for personality more so than skill set Click To Tweet


WHAT IS #1 BRAND STRATEGY FROM AMY THAT YOU WILL IMPLEMENT?