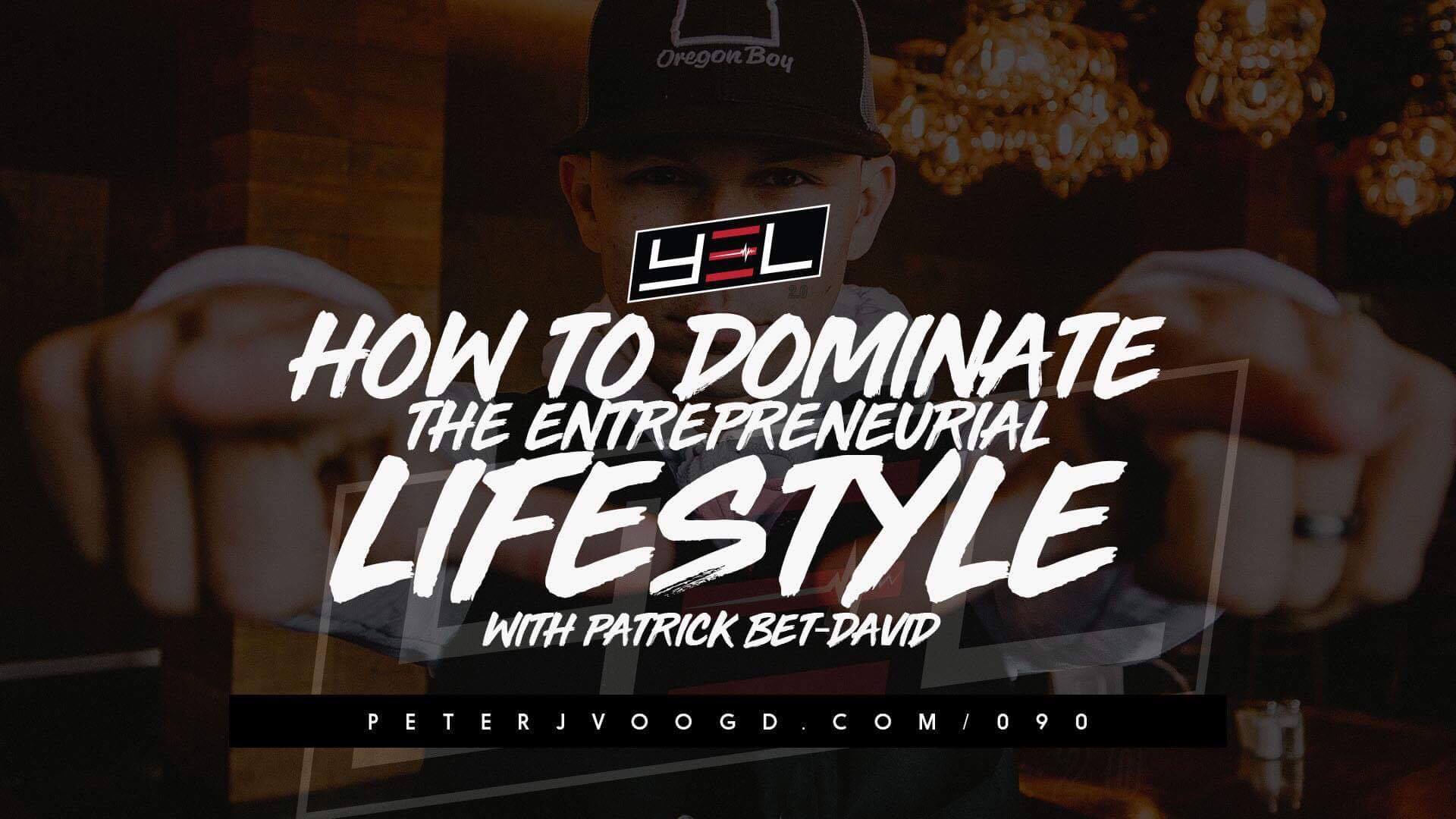 26 Apr

HOW TO DOMINATE THE ENTREPRENEURIAL LIFESTYLE WITH PATRICK BET-DAVID

SUBSCRIBE ON ITUNES LEAVE A REVIEW

EPISODE SHOW NOTES

Do your values and principles focus on the growth and development of your business?

Our guest today is an American entrepreneur and financial advisor who teaches the naked truth about entrepreneurship, let's welcome Patrick Bet-David!  He is the CEO of PHP Agency, Inc., emerging author, and Creator of Valuetainment on Youtube.

Patrick takes complex leadership, management, and entrepreneurial ideas and converts them into simple life lessons for today's entrepreneurs.

Let's go dive in!

In this episode, you will learn . . .

The

values and principles

crucial for the entrepreneurial lifestyle

The philosophies and perspectives on increasing your income to

7 figures

and beyond

Key elements in hiring a team and growing your business
Let's Connect on Social Media:
Follow Peter Voogd
Follow Patrick Bet-David
Watch FULL Interview with Patrick Bet-David:

If you think the 'you' today, is going to the next level, you are fooling yourself and everybody else around you Click To Tweet
In order to make that transition of recreating yourself, one can't be content with where they're at Click To Tweet
Hire which department needs the most attention today Click To Tweet


ARE YOUR VALUES AND PRINCIPLES ALIGNED WITH MAXIMISING GROWTH WITHIN YOUR LIFE AND BUSINESS?