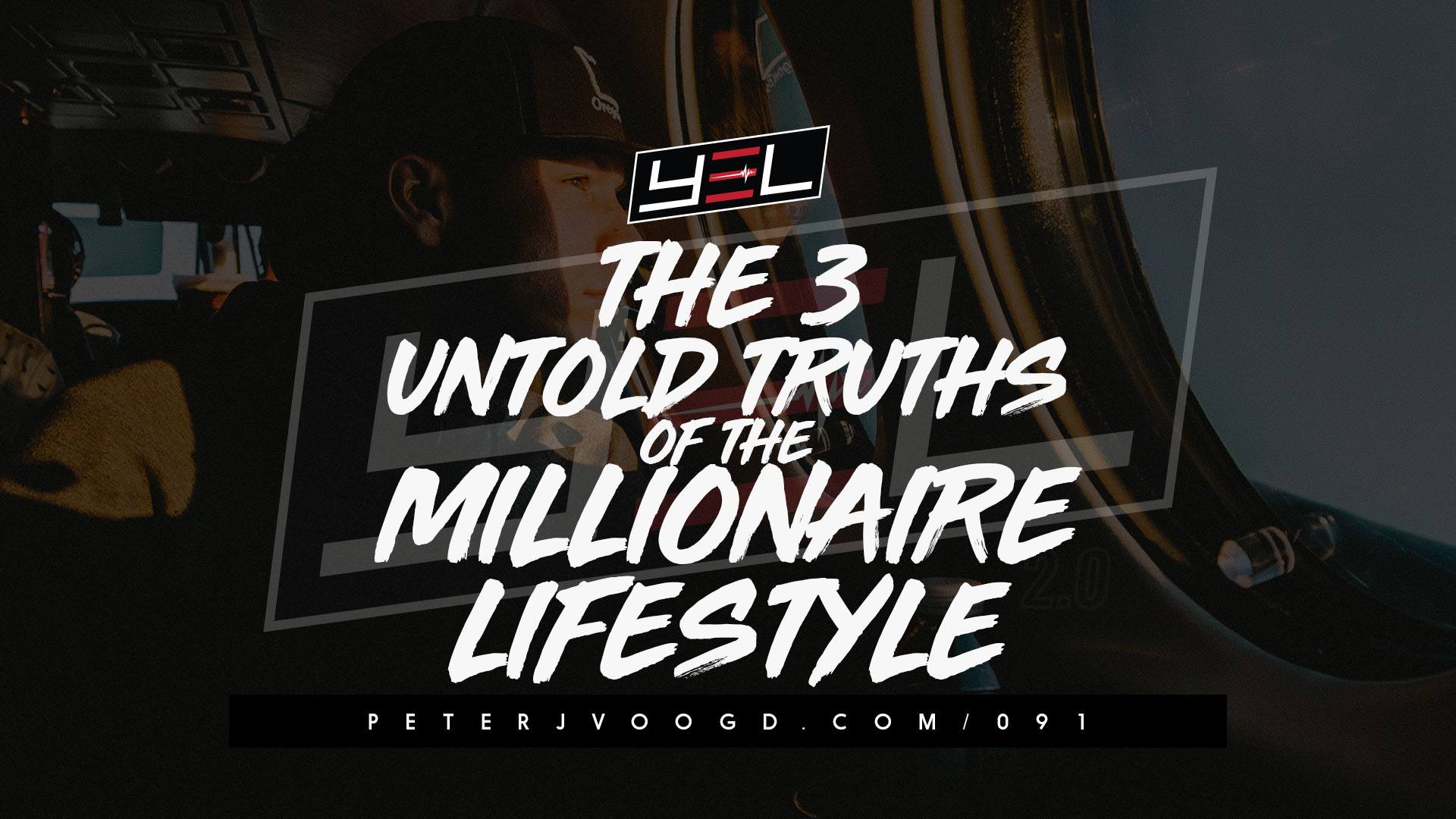 03 May

The 3 UNTOLD TRUTHS OF THE MILLIONAIRE LIFESTYLE

SUBSCRIBE ON ITUNES LEAVE A REVIEW

EPISODE SHOW NOTES

About 5 years ago, I was driving with my wife Kayla into Aspen, Colorado. I remember seeing a jet pulling into a private airport and thought to myself, "What a crazy lifestyle that would be!?"

I didn't believe that this lifestyle was ever possible. The fact is, in this very moment in time, you don't have to fully believe that you can achieve your dreams. But you definitely NEED to write them down.

Do you have 1 huge goal that you've been too scared to share? Are you pushing it through to make it happen?

The sad truth is, a lot of people don't want to share their goals with others because they think bigger than everyone else.

Remember, as your vision gets bigger, your circle gets smaller.

What is the one big goal that you have been too scared to share? Let me know in the comments! Feel free to ask me any questions. I'm here to help you think bigger, accomplish bigger, and live a world class lifestyle!

In this episode, you will learn . . .

My 3 biggest

lessons and breakthroughs

as an entrepreneur

The power of writing down your goals and executing on those goals

Why you should surround yourself with people who live the lifestyle you desire
Let's Connect on Social Media:
Follow Peter Voogd
Watch FULL Video below:

You don't need to fully believe it, but you have got to keep it in your head, keep it in your brain space, and write it down daily Click To Tweet
Realise that it usually takes longer, so you have to focus on being intentional and persistent Click To Tweet
Set goals and think bigger Click To Tweet


WHAT ARE SOME OF YOUR BIGGEST GOALS?